Google Tag Manager
Google announced this afternoon on the Google Analytics blog that it will be entering the tag management (or tag container) world with its own free Google Tag Manager product.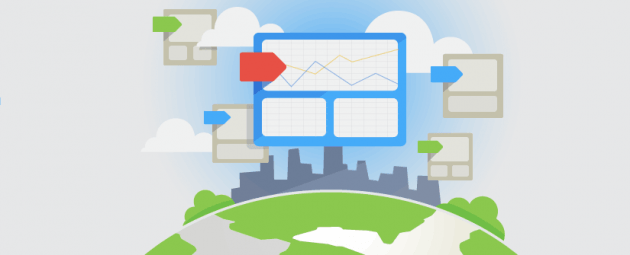 With the ubiquity of web analytics, conversion tracking, ad measurement and remarketing platforms today, websites can feature a multitude of different 'tags'. Tags are essentially small pieces of script that are implemented on web pages to allow data to be collected or to target advertising to relevant users.
As useful as these tags can be (without them, Google Analytics for example would not collect and report any data about your website), they can also be quite problematic. Reliance on IT support (often third party) to make onsite code changes for new or updated tags can slow the process of making new, reliable data available. Furthermore too many tags can slow page load times and cause JavaScript errors on pages.
Essentially the old way of manually changing all tags on a site through the code reduces reliability, increases the time and effort involved and keeps control of marketing and measurement tags away from marketers. A tag container is a tool that allows you to all website tags within a single line of code. This single line references an external JavaScript file, which allows you to manage all tags from within a single web interface. New tags can be added and existing tags can be updated or removed without requiring direct access to the website files and without needing to go through IT (resulting in a win-win situation for all involved).
Google Tag Manager is a completely standalone product (i.e. not a Google Analytics specific product) and supports both Google and non-Google tags. Default versions of certain tags are included for ease of use but full customisation of tags is also possible. Some of the key benefits of Google Tag Manager (paraphrased from the official GA blog post) include:
The product roadmap will also ensure that new features are added to the tool over the next few months at least.
The process of setting up Google Tag Manager is as quick and easy as any other Google product. Once an account is created, one snippet of code needs to be added to your site. After that you can start managing your tags through the interface.
Of course it is worth noting that larger, more complicated sites will require thorough planning, migration and QA to ensure the migration process does not impact on data collection. As a Google Analytics Certified Partner, Fresh Egg is already testing Google Tag Manager and we are very excited about rolling this out across client accounts - and reviewing the product more comprehensively -  in due course.
---
Share this post
---
comments powered by
---
---