Fresh Egg Shortlisted for Two Awards at 2019's Wirehive 100
We are delighted to be shortlisted in two award categories at this year's Wirehive 100 awards.
It's always a source of pride when our team and their work is acknowledged within the industry. To be announced as a finalist for two categories is testament to the hard work and creativity of everyone here at Fresh Egg over the past year.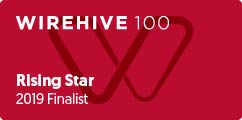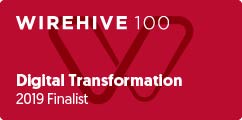 Congratulations to all those that have been similarly shortlisted - we look forward to seeing you all at the awards evening in October! In the meantime, read on to find out more about the recognition our team has gained.
Rising Star - Katie Tucker
Our inspirational developer has been recognised by colleagues and clients alike for both the quality of her work and her positive attitude.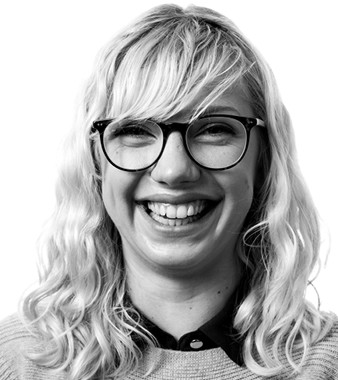 Katie has brought a new dimension to the development team here at Fresh Egg since joining in 2018. She's an excellent coder and has helped to improve processes and efficiency within the team. Equally, her energy and enthusiasm have had a tremendous impact on office culture.
A runaway winner of our own 'rising star' award for 2018, Katie is often top of the table for the number of 'Kudos' recognitions she gets from her colleagues.
In a male-dominated job role, Katie also strives to encourage and empower women by acting as a mentor to those studying and working towards a career in development.
It is great to see a female excel in such a heavily dominated male industry. Katie brings such a sense of fresh air with her working style (her amazing pink code!) and really contributes to the lovely environment at Fresh Egg. Katie is fantastic fun and friendly and I am so happy she joined Fresh Egg!

Fresh Egg colleague
She can often be found at industry events, drinking in knowledge and, sometimes, imparting it as a speaker. She takes a lead in sharing her knowledge with colleagues here at Fresh Egg, including a recent presentation about quantum computing delivered with a passion that had a real impact on everyone present - even those who struggled with the science.
Katie truly embodies all our company values – helpful, truthful, tenacious and pioneering – and this shines through with everything she does. She brings out the best in people, both in her immediate department and the client teams she is part of. And that's why she's not only our Rising Star but is also a worthy contender for the Wirehive 100 award of the same name.
Her dedication, commitment and attention to detail means she always goes the extra mile, ensuring that the work is delivered on time and that, as a client, we are kept happy. Furthermore, her infectious enthusiasm and happy-to-help demeanour makes her a joy to work with. We wouldn't be without her.

Fresh Egg client
Digital Transformation - travel sector
A combination of recruitment services and change management helped our client overcome business challenges.
The travel sector is a fast-paced environment that is particularly susceptible to the unpredictable economic climate. Our client faced challenges from digital recruitment through to the running of a successful ongoing marketing strategy.
Using a collaborative process, our strategic consultants worked to gain the trust of stakeholders. Through coaching and mentoring techniques we provided support in the creation and deployment of a measurable marketing strategy, ensuring alignment of projects and tasks prioritisation.
This process included interviews and workshops with a wide range of people and roles throughout the company, which allowed us to complete a situational analysis and a series of recommendations presented to the board.
In addition to this, our recruitment services helped our client fill vacant positions in their team. An onboarding plan brought the new contractors up-to-speed, which included having them work alongside our own development team here at Fresh Egg HQ.
What was the outcome?
Ultimately, a happier team producing better work. Our approach helped the client unlock a more creative and rewarding working environment, driving a higher quality of communication with its customers. A clear long-term roadmap means that the business now has a genuine investment in marketing requirements.
To find out more about our work and how we can support you with business challenges, please get in touch.