Fresh Egg Round Up
Friday Social Round Up: Facebook Changes Promotions Policy, Twitter 'Report Abuse' Button Introduced, and Twitter Makes Conversations Easier to Follow
In this week's social round up, we look at Facebook's promotions policy change which simplifies competitions on the platform, some Twitter updates (including the addition of the much campaigned for 'Report abuse' button), in addition to hashtag etiquette…
Facebook changes its promotions policy
On Wednesday 28 August, Facebook changed some rules within its promotions policy, meaning businesses no longer need to use a third-party app to run competitions on the platform.
The Facebook for business page describes how businesses are now allowed to:
Collect entries from users that post on its page, or comment/like a post on such
Collect entries by having users send a private message to the page
Utilise likes as a voting mechanism
This will come as a relief for small businesses in particular, as running competitions on Facebook will now be easier, cheaper and more time-effective
To find out more about how the changes will affect your own Facebook marketing activity, read our full blog post about the update.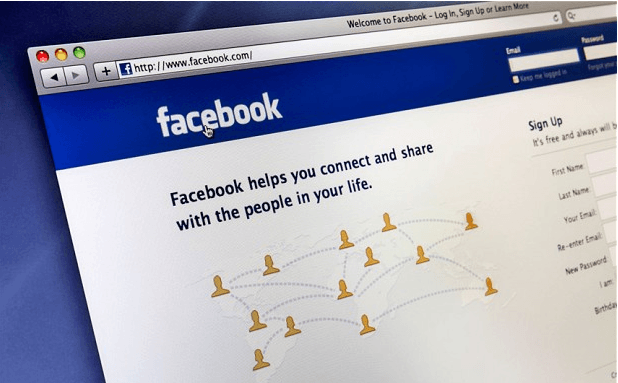 Image source: wired.co.uk
Twitter update: Reporting spam tweets on Android and Twitter.com
On Wednesday 28 August, Twitter announced its users can now report individual tweets for abuse, or as spam, directly from the Android app and Twitter.com (this was already possible on Twitter for iPhone).
This update comes after more than 10,000 people signed a petition asking Twitter to make it easier for users to report abuse. Previously, users could only report abuse by filing a report in the platform's Help Centre.
Twitter has received extensive negative press recently for its lack of protection for users subjected to online bullying. This was particularly the case after feminist campaigner, Caroline Criado-Perez (@CCriadoPerez) highlighted threats she received on Twitter after she succeeded in her crusade to have a woman's picture on the new ten pound note.
Image source: thejournal.ie
Perez has welcomed this step from the platform but has said more needs to be done.
Do you think Twitter should be doing more to protect its users?
Image source: webscholarz.com
Twitter update: making conversations easier to follow
Twitter also updated its iPhone and Android apps this week, as well as Twitter.com, to make conversations on the platform easier to follow.
Up to three tweets in a conversation will now be displayed in your timeline, while the whole conversation will now be connected with a vertical line that you can tap to open up the rest of the replies, showing the tweets in chronological order.
This has begun rolling out globally so you should be able to see it soon. To view more about this update, have a look at A New Look for Twitter Conversations.
Image source: blog.twitter.com
Social stat of the week
"Engagement with tweets drops off when brands begin publishing seven or more tweets a day."
[Source: Buddy Media, June 2012]
Viral video
We're a little embarrassed to include this in the Friday Social Round Up, but alas, it has been viral video of the week. That's right: it's the Miley Cyrus 2013 VMA performance.
We also recommend you watch the Will Smith family reaction to Cyrus' performance – it's representative of the reaction of many.
Infographic time
Hashtags are great for promoting your messages to a larger audience on Twitter, Google+, Facebook, Instagram and Pinterest. However, incorrect usage of hashtags may limit your exposure and can make you look rather silly. Here's a guide to hashtag etiquette from GremlIn.com:
If you would like to know more about how to market your business with social media, why not say hello to the Fresh Egg team?