Fresh Egg welcomes Dinah Alam as head of conversion services
Conversion services has long been a speciality of Fresh Egg and the board and I are delighted to announce the hiring of our new Head of Conversion Services, Dinah Alam, to help us lead the way.
Dinah joins us with more than 12 years experience optimising websites and leading digital transformation in the travel industry. With a design background, she brings a creative approach to problem solving and has enjoyed roles spanning ecommerce, UX and digital product management.
Over to Dinah to tell us more…
"I was attracted by Fresh Egg's whole approach, tying together digital marketing excellence with a deep understanding of the overall digital customer experience. I was also impressed by the strong conversion optimisation service and the team of experts here. However, the most important element for me, is the way Fresh Egg have put the user at the centre of their strategy and processes.
With so much potential for conversion optimisation and personalisation, I'm really excited to help the agency lead the way.
Conversion doesn't live in isolation, in fact what we do is more about achieving a client's business objectives than simply focussing on conversion. We get under the bonnet of a client's business to help them achieve their goals, whether that is increasing sales online, the profitability of a transaction or generating quality leads into an offline world.
You also don't find valuable solutions to those challenges by just looking at your data alone, a more holistic approach is needed, where you empathise with both business and customer need.
There's a lot of careful processes and science behind any good conversion optimisation approach but understanding what might make a positive difference means digging deep into your customer's needs, motivations and challenges too. I love the fact this subject area brings data and users together. Your numbers might tell you where a problem lies but you can only find out 'why?' it's a problem from your users.
My career to date, has had a common theme running through it – growing and optimising online sales channels or optimising lead generation into the offline world.
The early days of my career were also early days for the travel industry going online. It was such an exciting time, everything was getting digitised, we were trying everything out for the first time, I really had my eyes opened to the potential of online for businesses. I was working at TUI as part of a small team on their flights website 'Thomsonfly.com' and we had immense growth every week – at one point we became the third most visited flights website in the UK and there were two of us managing that website!
Later on, I worked for Virgin Holidays as Senior Digital Customer Experience Manage. The brand and the people there were a huge love of my career. I felt like I could bring help bring real revolution to the business with my combined design, ecommerce, content and technical skills. I built up the internal UX function and we became more strategic, putting the user's voice into everything we did. As a team we totally changed the online face of the business, drove sales up and enjoyed some great successes including a consumer voted award for best holiday website.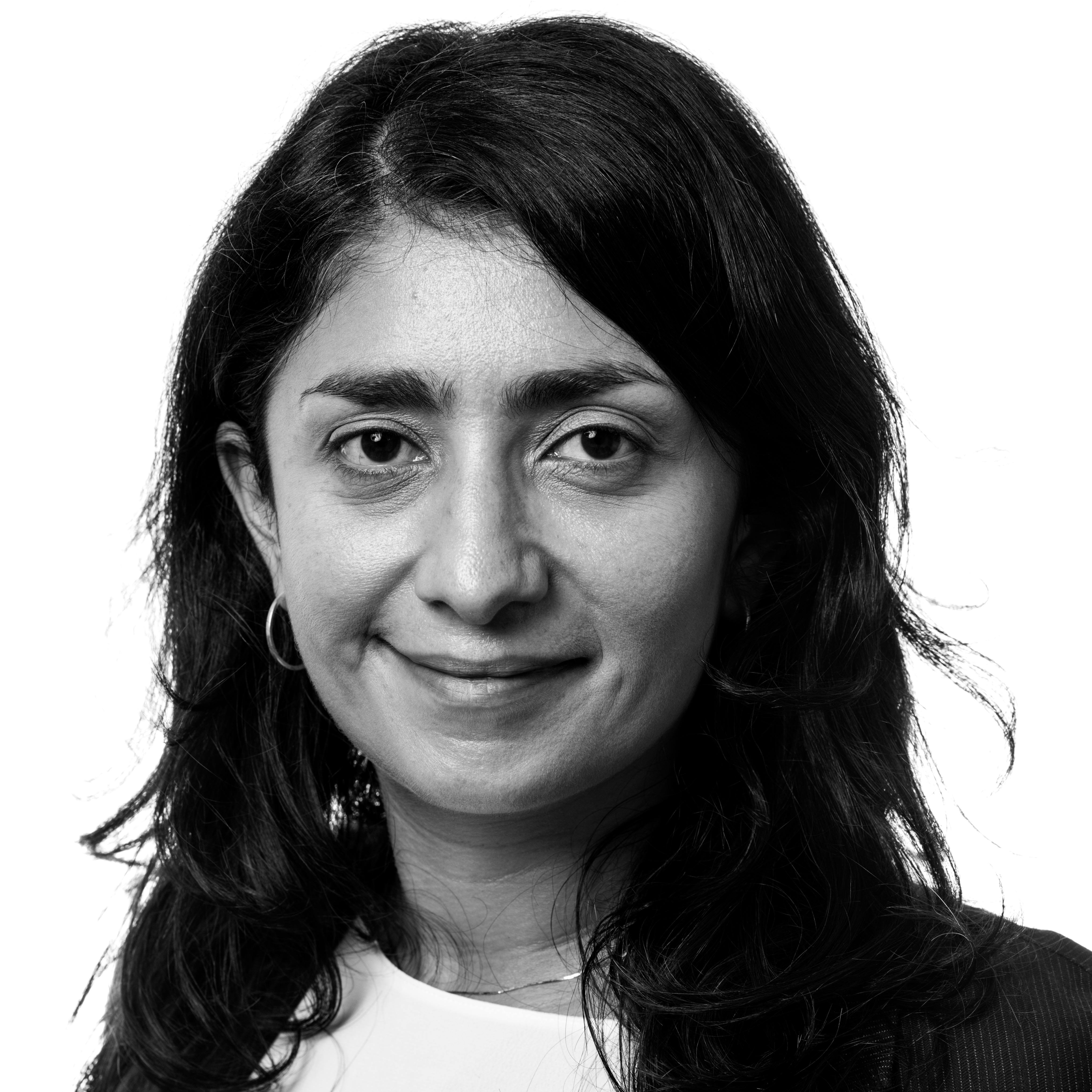 Dinah Alam - head of conversion services at Fresh Egg
The numbers myth
With so much data available these days, it's easy to get lost or put off trying to unpick what is actually happening to your user on your website. It's a myth that CRO is all about numbers, it's actually more about relationships. My time in the travel industry taught me how to turn numbers into reasoning, and look wider. When you're faced with a crisis or a downturn in sales you have to bring two types of research together, your users need to be part of the equation and then you can really start finding out what those barriers to conversion are.
There's a story behind the numbers and you have to put yourself in the user's shoes or talk to them to understand their experience and find the root of the problem – and ultimately, fix it.
Injecting the user voice
And that's what excites me about Fresh Egg's approach to conversion services. Injecting the user voice at every step. When you map out the user journey and really make the effort to understand how people are experiencing your brand, the opportunities to enhance it are infinite.
It's a given that if you improve the customer experience and make it easier for people to browse, search, interact and purchase from your site, your revenue will increase alongside customer satisfaction and retention. Not only are you optimising conversion you may also reduce your acquisition costs – it's a win-win all round.
But as I mentioned before, conversion can't just sit on its own; you have to understand the business and its audience. Understand what is profitable. Sure, you can lower all your prices and your conversions will increase, but what good is that if you're not making any money? Your optimisations have to be in line with your business objectives for continued, healthy growth.
Getting it right commands a mix of business, technical and creative skills to make a site perform better and it's never a one-size-fits-all approach. Which kind of takes us from CRO into the world of personalisation. To really push optimisation, the next step will be understanding the difference in needs within your audience.
Personalisation is going to be huge, but it's a complex area and I'm also really impressed how Fresh Egg have approached this, we will be bringing out more and more material to help our clients in this area over the coming year.
One big lesson to share from my career so far – never assume your idea is right! CRO & personalisation is founded upon a test and learn approach and that's a fundamental value here at Fresh Egg.

I'm excited to help the agency further develop its conversion services proposition and help our clients lead the way in their own digital transformations.
Find out more about CRO or Customer Journey Experience Mapping .
For CRO tips to transform your customer experience, read our blog:
CRO and the customer journey – tips for awareness
CRO and the customer journey – tips for research and consideration