Analytics
Director
We're an intelligent, friendly bunch who love helping our customers with their challenges - are you going to join us?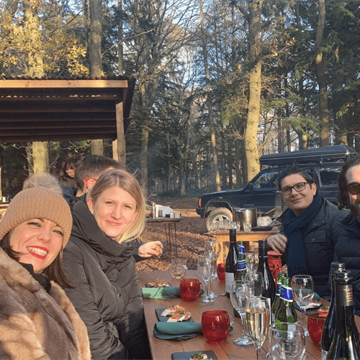 It's our nature to put our people first
People to learn from, caring people and people full of ideas (not to mention they can bake a mean cake). We, therefore, look after our staff and we're all rewarded with, amongst other things:
Early finish every Friday

- the weekend starts at 3:00pm
Input into our company goals

– we are all asked for our opinions on where the company should be headed
A structured training program

- built around you, your personal development plan and skills aspirations
Regular social events (to suit everyone) – quiz nights, escape games, barbecues, D&D, team get-togethers and our infamous Christmas party
Workplace flexibility

– tell us what suits your lifestyle
Future thinking

- enhanced pension contributions, critical illness and death in service packages
Wellbeing support

– financial wellness sessions, a wellness guide, employee savings and cycle scheme access as well as activities and an in-office gym
Support for families

- Enhanced maternity and paternity packages
A structured induction program

- We make sure we give you everything you need to learn about the different functions across Fresh Egg to hit the ground running
Our core values
If you're going to go the extra mile, you may as well make the journey easy. We're efficient, responsive and reliable. We help our clients by thinking about things they haven't thought about. Whenever they need us, we're there.
The truth only hurts if it's something nobody wants to hear. We don't spin yarns, we don't bend the truth and we don't string anyone along.
We delve, burrow, and probe until every ounce of insight has been extracted. Then we think, explore and innovate until we've found the best ways to use it.
Having 21 years of experience doesn't mean we sit back and enjoy the view. Our people push the boundaries so we can always find new ways to engage customers and drive results.
Without our amazing people, there's no Fresh Egg. It's a privilege to work alongside such fantastic talent, sharing ideas, knowledge, helping one another and learning - It's what makes us.

Lee Colbran, Co-founder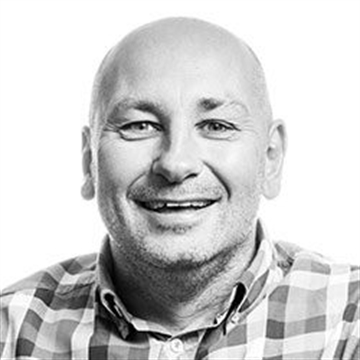 About the role
Location: Worthing/Hybrid
Salary: Tell us about your salary ambitions
Role: Permanent, full-time
As our client base grows, we are looking for an exceptional candidate to join our analytics and data team. This opportunity is a hands-on role where you will lead and successfully deliver analytics related activity, achieving significant progress/results for clients against their objectives. You will be responsible for growing and strategically running analytics services at Fresh Egg, working with the Head of Analytics & Data to drive the quality of work and revenue across the agency. You will also be responsible for leading and supporting a team of analytics specialists.
Fresh Egg is among the leading digital marketing agencies in the UK. Our mission is to uncover customer challenges and transform them into digital success. We don't employ cogs to fit into a machine. We employ exceptional individuals who can help us to outperform expectations consistently.
Skills, knowledge and experience…
You will be required to work with the Head of Analytics & Data to create, maintain, and communicate the agency's strategy for analytics for each financial year, aligned to the company's growth, strategic direction and goals. You will be responsible for the performance of the analytics function, including budget and target achievement, guiding the team in creating integrated services to evolve the skillset as the industry matures and grows. You will need to thoroughly understand the digital industry and client businesses to drive strategic plans and expansion of analytics-related services. We are looking for someone who will develop and support their direct line reports in achieving their performance objectives through specific strategies and tactics to achieve and report on value.
Key responsibilities
To work closely with all relevant stakeholders as required to ensure that all client accounts have a robust strategy in place, together with specific performance targets and objectives tailored to meet or exceed the business and commercial expectations of the client.
To manage the analytics function's overall performance, make sure account and project activities are well-managed, producing results and delivered on time and budget.
To support the business development team with pre-sale activities, driving leads and increasing analytics-related work for the agency.
To carry out detailed initial consultancies/audits and best in class analytics work for assigned new and existing clients.
To lead strategy workshops with clients to understand their requirements and then translate that into technical tasks and implement industry-leading solutions.
To create and maintain analytics roadmaps for clients to drive value using data and analytics.
To ensure the analytics team is delivering best in class output.
To drive a test and learn culture to keep the agency relevant in the market and the ability to delight clients with growth driving tactics.
To develop the company's position on its approach to analytics, increase the awareness of the Fresh Egg team within the industry and drive awareness of agency expertise to attract new clients.
To initiate and carry out regular objective testing of tools, resources and performance-driving techniques working to annual budgets.
What you'll bring to us...
Good knowledge and experience across our digital channels and disciplines
At least five years of analytics and data experience at a senior level
Agency experience is preferred; however, not essential
Strong commercial knowledge of Google stack and Google Analytics and be up to date with GA4 developments.
Understanding and proven experience in auditing, implementing and maintaining Google Analytics & Google Tag Manager across a range of types of accounts (including eCommerce)
Understanding of JavaScript, CSS, and HTML is needed
Experience with SQL, DBT, Google Cloud Platform, Python would be beneficial, although not essential
Experience supporting clients at a strategic level
Experience running workshops or meetings with senior stakeholders to gather analytics requirements and the ability to transfer these into technical requirements
Experience putting in place strategic roadmaps to help clients drive value using data and analytics
Excellent planning and organisation skills
Strong negotiation, conflict resolution, problem-solving skills
Strong written and verbal communication skills
Ability to build a strong rapport with clients, key stakeholders and internal teams
Good presentation skills and experience in facilitating - and leading where required - client meetings and workshops
Ability to motivate, inspire and collaborate effectively
Ability to drive performance and clearly measure impact across all recommended activity.
Learn about recent new team members
Apply for the role
If all of this sounds just right and you want to be a part of our incredible team, please apply.