Senior
Front-End
Developer
We're an intelligent, friendly bunch who love helping our customers with their challenges - are you going to join us?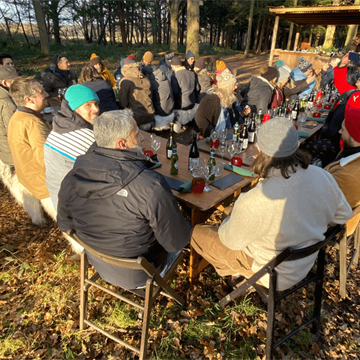 We're a family and we put our people first
People to learn from, caring people and people full of ideas (not to mention they can bake a mean cake). We, therefore, look after our staff and we're all rewarded with, amongst other things:
Early finish every Friday

- the weekend starts at 3:00pm
Input into our company goals

– we are all asked for our opinions on where the company should be headed
A structured training program

- built around you, your personal development plan and skills aspirations
Regular social events (to suit everyone) – quiz nights, escape games, barbecues, D&D, team get-togethers and our infamous Christmas party
Workplace flexibility

– tell us what suits your lifestyle
Future thinking

- enhanced pension contributions, critical illness and death in service packages
Wellbeing support

– financial wellness sessions, a wellness guide, employee savings and cycle scheme access as well as activities and an in-office gym
Support for families

- Enhanced maternity and paternity packages
A structured induction program

- We make sure we give you everything you need to learn about the different functions across Fresh Egg to hit the ground running
Our core values should be important to you
If you're going to go the extra mile, you may as well make the journey easy. We're efficient, responsive and reliable. We help our clients by thinking about things they haven't thought about. Whenever they need us, we're there.
The truth only hurts if it's something nobody wants to hear. We don't spin yarns, we don't bend the truth and we don't string anyone along.
We delve, burrow, and probe until every ounce of insight has been extracted. Then we think, explore and innovate until we've found the best ways to use it.
Having 21 years of experience doesn't mean we sit back and enjoy the view. Our people push the boundaries so we can always find new ways to engage customers and drive results.
We care deeply about our team and their wellbeing. Our supportive atmosphere helps our people reach their maximum potential.

Adam Stafford, Co-founder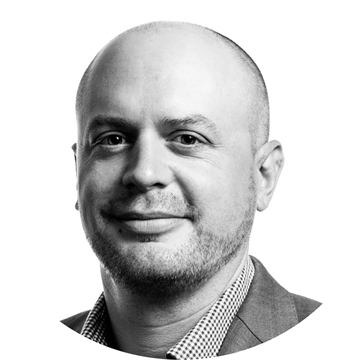 About the role
Location: We're flexible, tell us how you want to work
Salary: Tell us about your salary ambitions
Fresh Egg has built an enviable reputation for web design and digital marketing success over the last 22 years, thanks to our in-house team of curious and creative digital marketers. We deliver our joined-up approach with multi-disciplinary project and campaign teams, including specialists in insight and analytics, strategy and planning, organic and paid search, social, content, mobile and web design and development.
We're looking for a Front-End Developer who is ready to take the next step in their career. You'll be joining our web design and development team. A skilled group with years of knowledge and experience to help you learn and develop.
As a Front-End Developer at Fresh Egg, your primary responsibility is to produce, modify, and maintain websites and web application user interfaces. The role involves working closely with designers, using semantic HTML, CSS and JavaScript, to turn their static designs into working browser-based web pages and apps, utilising various front-end technologies, including React and Gatsby.
You'll also work closely with server-side developers to implement their server-side code. Most of the time, you'll be working with an off-the-shelf or bespoke CMS.
Fresh Egg is among the leading digital marketing agencies in the UK. Our mission is to uncover customer challenges and transform them into digital success. We don't employ cogs to fit into a machine - we employ exceptional individuals who can help us move into exciting new territories.
What you'll bring to us...
Excellent HTML, CSS, JavaScript skills
Coding valid HTML, JavaScript and CSS mark-up
Commercial Experience using the React Framework
Developing cross-browser and cross-platform compatible solutions
Good understanding of Web Accessibility
Experience working with version control systems such as GIT
Organised, punctual, detailed, accurate, work quickly to tight deadlines and excel at problem-solving
Can accurately translate UX wireframes and design mock-ups into well-organised front-end sites
Will work closely with designers and back-end developers as well other Fresh Egg teams
More than anything has a passion for what they do and will always be looking to learn and stay current with developments in all relevant technologies, both software and hardware
Bonus skills (would be great, but not essential):
Experience working with Gatsby
Experience integrating with server-side code to produce dynamic pages
Experience with other JavaScript frameworks
Experience with Commercial WordPress sites
Learn about recent new team members
Apply for the role
If all of this sounds just right and you want to be a part of our incredible team then please apply.
Please send your CV and cover letter, with the answers to the below:
Please describe your experience of commercial front end development
Please provide your work samples/portfolio
Please give your salary expectations