Watch previous Bitesize sessions
Bitesize #1 Are your SEO efforts delivering ROI?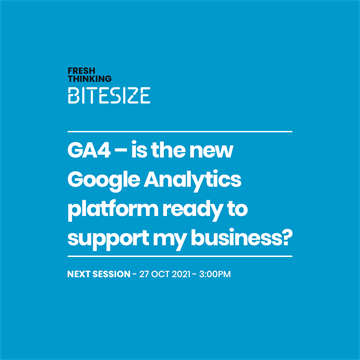 Register for our next Bitesize session in October
Don't miss our FREE 20-minute talk on Wednesday 27 October at 3pm, where Strategy Director, Julian Erbsloeh will provide you with an update on where GA4 is today, discuss some of the pros and cons of the new platform and provide guidance on whether now is the right moment to start using it.
Bitesize #2 - Why use behavioural insights in marketing?