Integrating CRO: How to Ensure Conversion Rate Optimisation and SEO Work Together
Conversion rate optimisation (CRO) can lead to big increases in your online revenue, but it's important that CRO is not considered in isolation to your other website optimisation and promotional efforts. This blog post looks at how to run your CRO campaigns to best compliment your SEO work.
CRO and SEO should naturally work well together. However, the two disciplines need to be planned carefully to avoid any conflict between them. Here in the Fresh Egg CRO team, we work closely with our SEO colleagues to ensure that our efforts complement, rather than conflict, each other.
CRO can fit naturally with SEO and split testing is positively encouraged by Google:
'We've gotten several questions recently about whether website testing—such as A/B or multivariate testing—affects a site's performance in search results. We're glad you're asking, because we're glad you're testing! A/B and multivariate testing are great ways of making sure that what you're offering really appeals to your users.'
Extract from the Google Webmaster tools blog post on website testing.
Even Matt Cutts himself has said that 'A/B testing can be really helpful' and has gone on record as saying that, from Google's point of view, A/B testing is 'perfectly fine to do'.
A/B testing can be really helpful. A classic blog post from 2009: http://t.co/da89eEiR Lesson: buttons get clicked more.

— Matt Cutts (@mattcutts) April 15, 2012
The other major search engines are also supportive of A/B testing. The message seems quite clear: if it helps the user then it's often good for SEO.
In short, good CRO = good usability, and good usability is good for SEO.
How can the two disciplines complement each other?
There are many ways the two forms of optimisation can work together to get great results for your website, and improve both your incoming traffic and your conversion rate.
Consistent traffic
Organic search traffic can be the least skewed of all traffic types as it is often less biased than PPC, referral or direct traffic. This means that it is a good for CRO and can help stabilise your test results.
To clarify, organic traffic may be less biased because there is likely to be less variance in this type of traffic over the testing period. Organic traffic is often more consistent than other traffic types. The volume and type of PPC traffic can be skewed by changes to campaigns or marketing budgets, and referral traffic sources may change based on creation or removal of links. If your site is getting a lot of organic search traffic, your tests may be less prone to issues caused by other traffic from other sources.
Usablity
While there is a lot more to SEO than usability, it is a growing factor in search visibility. Google updates, such as Hummingbird and Panda, have focused on issues that may affect usability, unlike other updates, such as Penguin, that have been more about link quality and punishing black hat techniques.
There are other factors that have an impact on your website's usability that can also have an effect on your search visibility. If your CRO improves bounce rate or dwell time, for example, then this can also help improve how search engines see your site.
Steve Teece, head of technical SEO at Fresh Egg, sheds some light on how Google monitors bounce rate and dwell time:
'For years Google has been monitoring how users interact with its search results by measuring 'short clicks' and 'long clicks'. 'Short clicks' (also known as pogosticking) refers to when a searcher bounces back and forth between a search results page and the websites listed within the results. If your landing page for a search query has got an unusually high 'short click' rate compared to other results, this can be seen as a negative signal and a sign to Google that users aren't satisfied with the result it's provided.

'Ensuring your landing pages are providing the best user experience – that they offer outstanding content that meets user intent, are optimised for various devices, and load quickly – will assist in ensuring users don't immediately go back to the search results and instead continue their journey within your website.'
Clickthrough rates
Clickthrough rates are another factor that can impact your site's visibility. Having clear meta descriptions can improve both search visibility and conversions, as users will be presented with what they expect to see when clicking through on results. The layout and content of your webpages are major considerations for both SEO and CRO. Google is now looking for 'clutter-free' design and is penalising pages that are stuffed full of adverts. Simplifying and de-cluttering your pages will often help your conversion rate, as well as your search visibility. Simplifying pages may also help them to load quicker, which is another metric that Google's algorithm considers. There are several other improvements that you can make to your pages to improve their load time too. This is vital for CRO as even a one second delay in page load can lead to a decrease of 7% in conversion rates.
Mobile
Mobile design can play a big part in CRO and SEO. It's unsurprising that a responsive or dedicated mobile site will generally convert better than a non-optimised site. A study on the O'Neil clothing website showed that a mobile-friendly site converted 65% better on iPhone/iPad, and a whopping 407% better on Android devices.


Tools like Google's PageSpeed Insights give tips on improving the load time of your site
Mobile friendly sites also look set to get a rankings boost with Google sending warnings to owners of poorly mobile optimised sites. More recently, Google has publically stated that, on 21 April 2015, its mobile ranking factors will not only label your site as mobile-friendly in mobile SERPs, but will also be used to determine if your site should appear higher in the search results.
Reviews and shares
Reviews and social sharing have often been encouraged by SEO and CRO teams alike. Positive reviews, or 'social proof', can have a major impact on conversion rates. From an SEO perspective, reviews are also positive as reviews on other sites can mean more natural links to your site and can improve your page authority.
A site with good usability is likely to attract more positive press and social coverage, gaining links and citations, which will aid SEO. In fact, Founder of Moz Rand Fishkin believes that:
'User experience's greatest impact to SEO is through the increase it creates in organic sharing and distribution.'
Images and video
It's also been proven in numerous split tests that use of images can help increase conversions. By using images, you allow for the opportunity to use alt tags, which may help you appear more prominently in relevant search results. There is also a chance that the images themselves will appear in Google Image Search results. The clickthrough rate of these images may help the overall visibility of a site, so high quality images can be very beneficial. It is worth remembering, however, that users can view images within Google Image Search, so they may not end up clicking through to your site to view them. Good images may also be reused, with citations, and shared on social networks, both of which can also have a positive effect on a site's positioning within search results.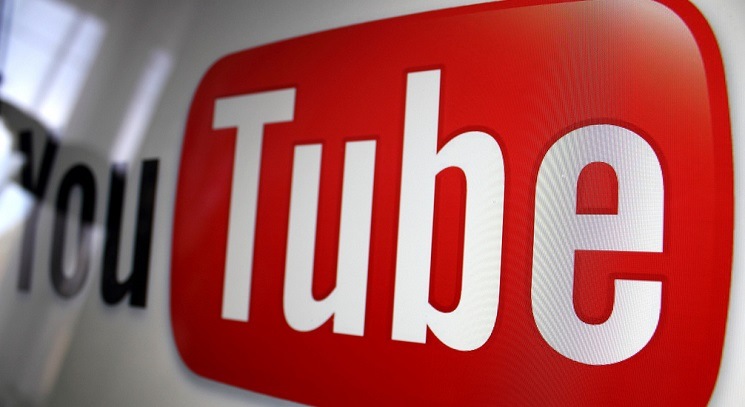 Video can be beneficial for both CRO and SEO
Video is another type of content that plays an increasingly important part in both SEO and CRO. Video has been shown to increase conversions and also improve a site's search footprint.
Using video schema correctly can still help your site get indexed as this passes on a lot of relevant information to search engines. It is still a challenge to rank within video results, however, as they are often dominated by YouTube and Vimeo.
Accessibility
Finally, good accessibility will help your site to rank and convert. It benefits both able and disabled users in terms of overall usability and can also benefit SEO with more descriptive links, alt tags, video transcriptions and myriad of other factors that Googlebot loves.
How to stay safe
While conversions and search teams can work well together, it's important that the following areas are taken into account to avoid any negative impact of SEO and CRO campaigns on each other.
Time
Running A/B tests for too long, past statistical significance, can cause problems for search. Google is wary of people running tests for long periods of time, stating that:
'If we discover a site running an experiment for an unnecessarily long time, we may interpret this as an attempt to deceive search engines and take action accordingly. This is especially true if you're serving one content variant to a large percentage of your users.'
Source: Google Webmaster Tools blog
There's no way of knowing what 'an unnecessarily long time' is but use common sense here. Do not run tests for considerably longer than the customer buying cycle, especially if a winning variation has already been declared.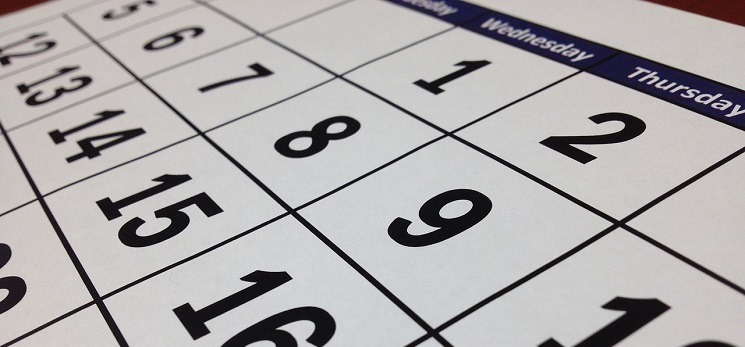 Running tests for too long can lead to search penalties
Gaining links
High quality links still play a big part in SEO and links can potentially be built to the 'B' version of a page. This could mean gaining links to a page that may be removed, which could result in losing the link benefit. To get round this, it is important to set up 301 redirects from variations that have been removed.
Duplicate content
There is also a possible issue with duplicate content if split tests are run on variations which have different URLs. Search engines can penalise you for duplicating content, believing that you may have stolen it from elsewhere. It is important here to remember to use canonical tags to avoid a potential penalty.
Traffic split
You should also consider how you split traffic between your variations. Generally speaking, the variation that gets most traffic is most likely to be indexed, so this should be kept in mind when allocating traffic. Here at Fresh Egg we typically like to try to split tests evenly, which also gives us the opportunity to be able to 'layer up' tests. If variations in a test are shown to the majority of site visitors, then Google may consider these to be the primary page, which may not be desired.
Impacting development
Even if tests are run correctly, they can cause issues for SEO. CRO tests can mean a freeze on site changes and updates, putting the SEO process on hold. This is why it's important for the two teams to work together when planning their campaigns.
You can't test the impact of an A/B test variation on SEO before putting it live. A variation could win in terms of its conversion objectives but then when put live it may have a negative impact on search results. If search is important to your site then the SEO implications of a test should be considered before running it, and the impact on SEO of variations that go live should be closely monitored.
Summary
Negative impacts on SEO from running A/B tests will be minimised by using good quality testing tools. Fresh Egg is an Optimizely Partner and we're confident that the platform helps avoid many of the issues that can cause search engines problems.
From an SEO perspective, it could be argued that building sites that satisfy customers is arguably more important than building them to satisfy a search engine algorithm. However, algorithms are not perfect at assessing UX and so it's important to consider their nuanced criteria. Building sites that offer a good user experience will help ensure that they have good search visibility.
There are lots of factors that affect both CRO and SEO so the two disciplines should work well together to help to achieve a high level of search traffic to a well converting website.
Find out more about our Conversion Rate Optimisation and Search Engine Optimisation services.