The BIMA Awards celebrate the British digital work that's pushing the limits across innovation, craft and impact. The longest standing and most prestigious digital awards in the UK, BIMA seeks to support and encourage the work in the British digital sector that is pushing the limits of what is possible, making a difference in business, culture and society.
And (a drumroll please ...) I am absolutely thrilled to announce that our work for the NHS and the Good Thinking service has been awarded as the winner in the Data & Performance: Conscience category.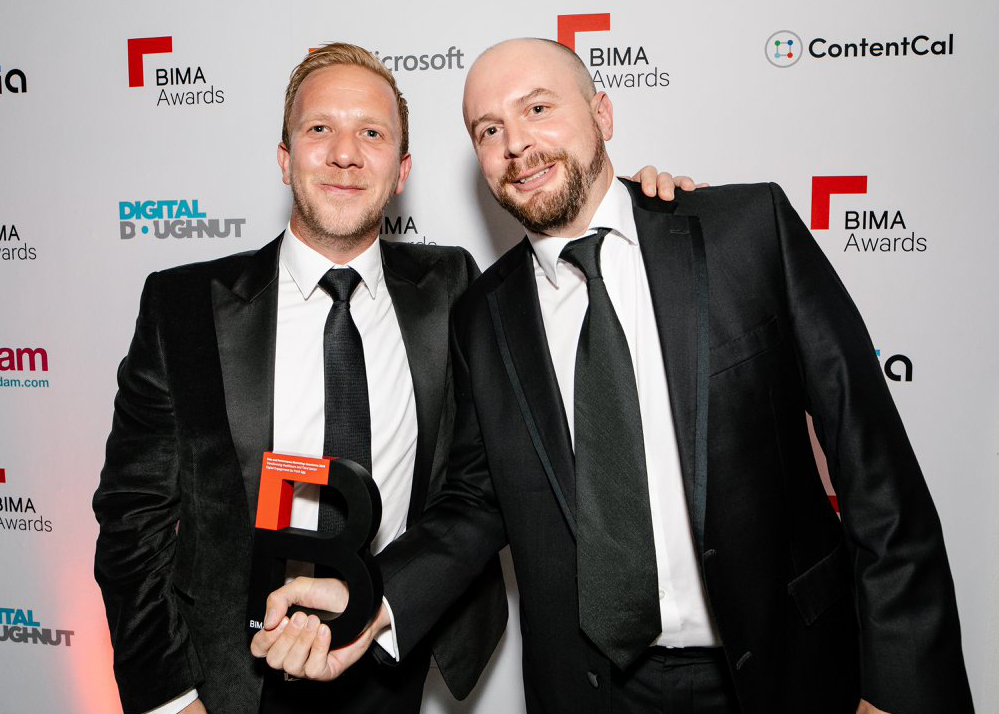 Managing Director, Adam Stafford (right) and Head of Marketing, Chris Buleuzik, collecting Fresh Egg's BIMA Award.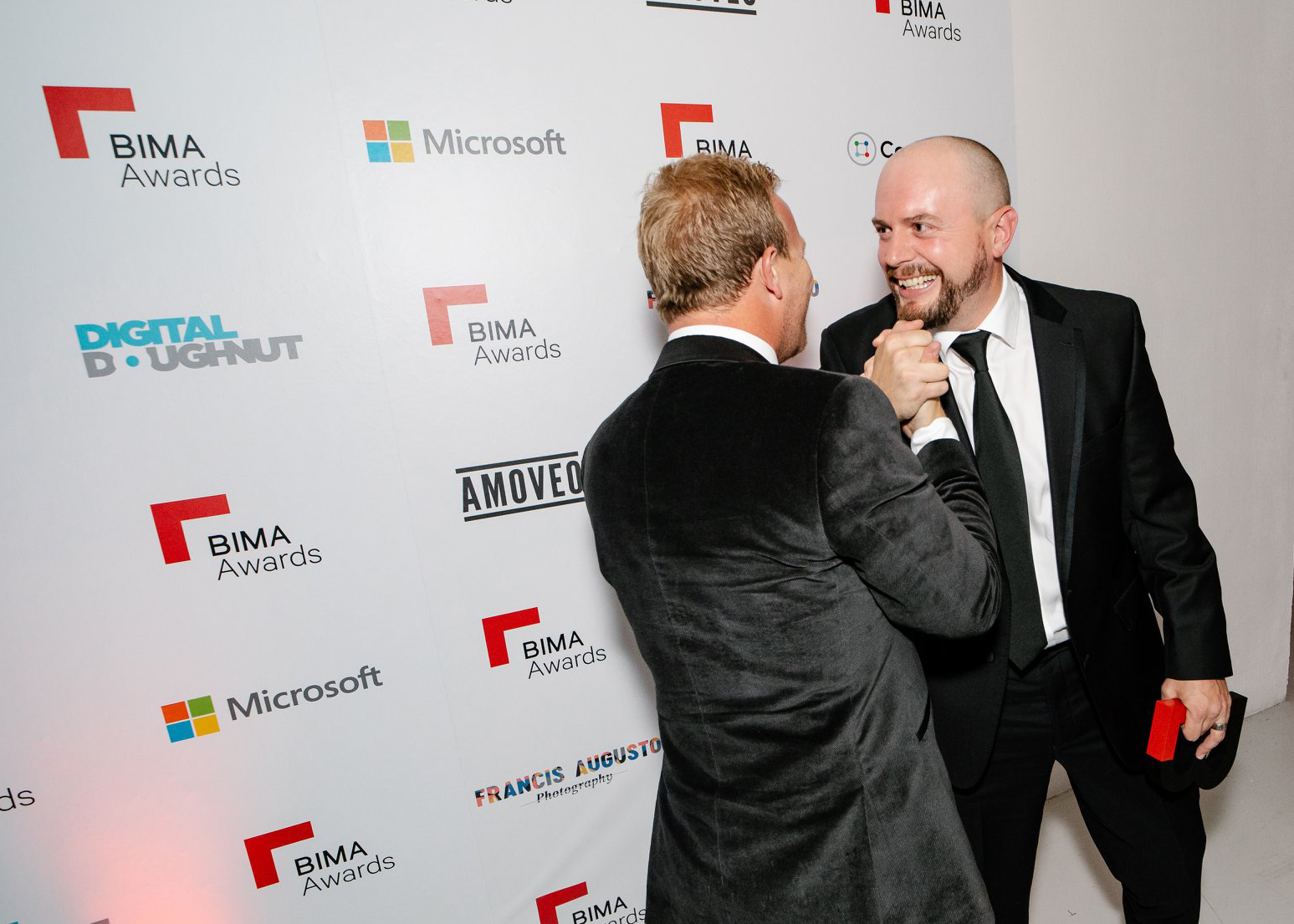 Our entry focussed on how we applied our Customer Experience (CX) discovery and, by using a combination of empathy and CX journey mapping and COM-B behavioural analysis, it was then enriched with social listening and keyword research data to uncover real conversations, trends and patterns of behaviour.
Our CX Journey Mapping provided us with the "moments of truth" to investigate further through our data analysis.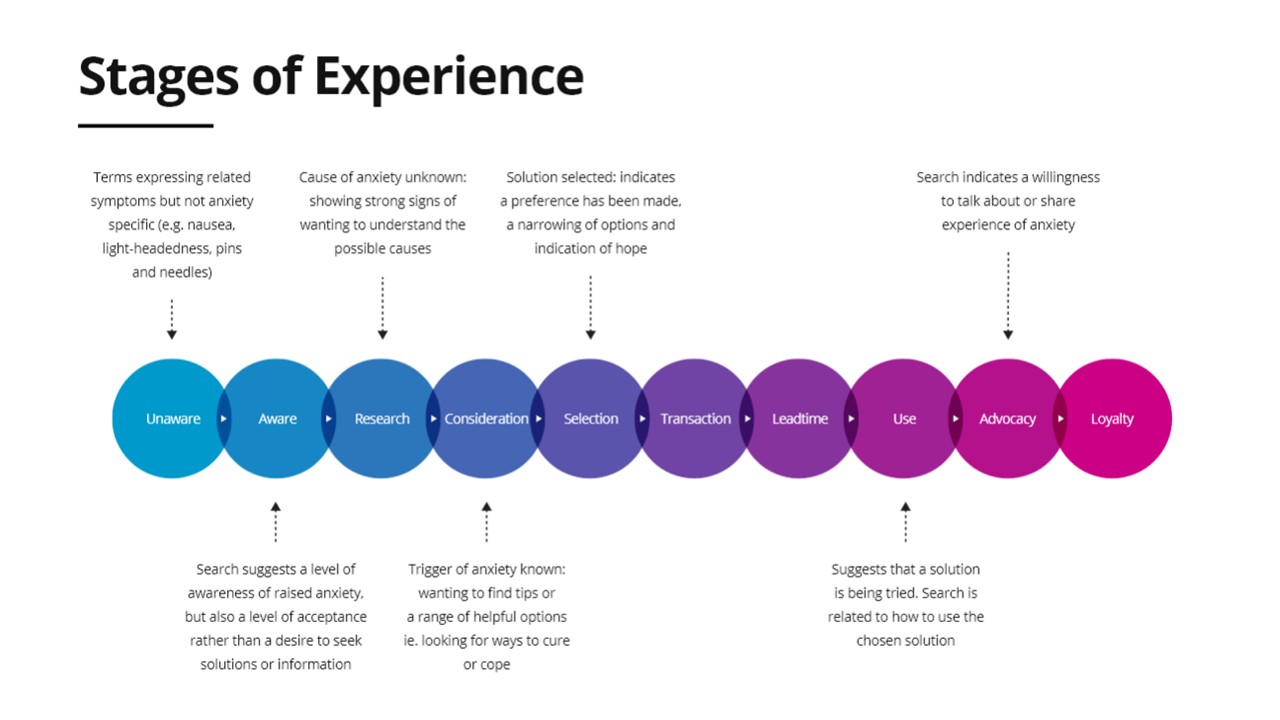 CX Journey Map created for the NHS Good Thinking service. 
Organic search data provided a window into what Londoners are really thinking and feeling.
People trust Google and tell it, or ask it, things that they may not tell, or ask, anyone else. They feel free to be open and honest because they know that Google won't judge them. And their search terms are reflective of this.
Social listening provided rich demographic insight and real-life / real-time conversations and trends.
We were able to build a well-rounded, vivid and colourful picture of Londoners by marrying our data with external sources including Pulsar and Brandwatch, Search Intent, location-based search and a mixture of first and third-party social data.  
The outputs of our research and data analysis determined:
The key needs of Londoners relating to their digital behaviour around sleep deprivation, stress, anxiety and depression.
Appropriate platforms to partner with and target users on.
Relevant content, based on what the sentiment of their social posts or conversation in forums.
Ad copy for campaigns across Google, Facebook, Twitter and Instagram to drive people to the service.
"What was really refreshing about Fresh Egg was their approach. They really got to grips with our challenge. They went back to the drawing board, started with user needs and created a new way to analyse online behaviour from a health and wellbeing perspective. They were open about where their expertise lay and did not promise results they could not deliver - which was an important factor leading us to choose to partner with Fresh Egg."

Glen Crosier. London Digital Mental Wellbeing Commissioning Lead.
Download our FREE white paper that lifts the lid on the methodology of this groundbreaking research project for the NHS; one that puts customer experience journey mapping at the heart of how digital services could be used to assist the mental wellbeing of Londoners.