Last night saw the very best and brightest of the UK search industry descend upon the Marriott, Grosvenor Square, for the annual Drum Search Awards. A highly anticipated awards event that celebrates the very best of SEO, PPC and content.  And... a drum roll please … I am thrilled to announce that Fresh Egg were awarded not one, but two awards!!!
We took the trophy for Best Public Sector Campaign for our work with the NHS, as well as the highly coveted Technical Innovation of the Year trophy for our proprietary Digital Impact tool.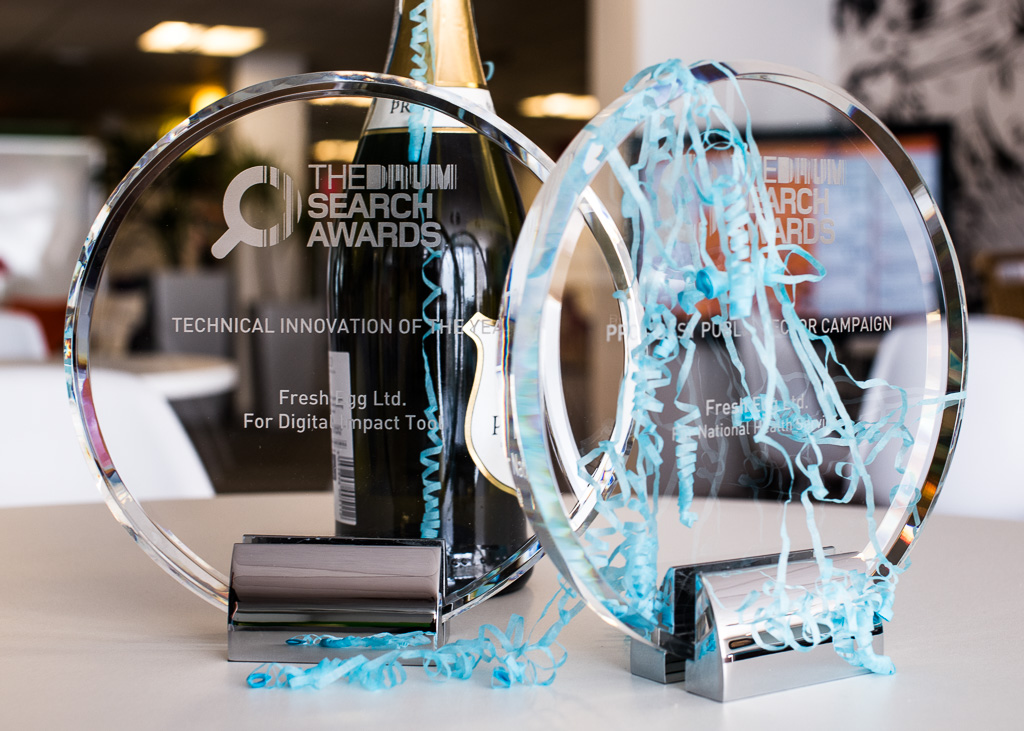 For the NHS, the Good Thinking service is designed to improve the mental wellness of Londoners by encouraging them to self-manage their wellbeing. The supporting, micro-targeted, campaign that we have delivered is rooted in customer experience (CX) discovery and feeds off real conversations, trends and patterns of behaviour.
"Although we have been working with the NHS on this project for over a year, the service itself only launched in November and is already proving to be a phenomenal success that shows no sign of slowing down. When you consider that every individual who uses the service goes on to use one of the clinically approved partners to help them manage their own mental wellbeing, the saving for the already stretched physical NHS can quickly amount to hundreds of thousands of pounds. This is why all of us at Fresh Egg are so proud of this work – it's a life changing project and this award is the perfect recognition of that."
David Somerville – Strategy Director, Fresh Egg.
If you haven't had a chance to catch up on this ground-breaking (and award-winning) piece of work, you can access our white paper that lifts the lid on our approach here.
Our proprietary tool, Digital Impact, was awarded Technical Innovation of the Year, beating shortlisted entries from both Havas and iProspect, amongst others.
The outputs of Digital Impact allow us to deliver accurate and reliable forecasted and post-campaign analysis and ROI figures for our clients, providing us with the insight and evidential data to create and better our strategic outputs. Access to this insight is a benefit for any marketer, but one that can often come at a considerable cost. Our clients' budgets don't always stretch to what's on offer by tech giants and larger network agencies. Therefore, the key benefit of Digital Impact that impressed the judges is that it makes complex econometric modelling and forecasting accessible to our entire client base, delivering a sound level of data science and attribution and provided as part of our standard terms of service.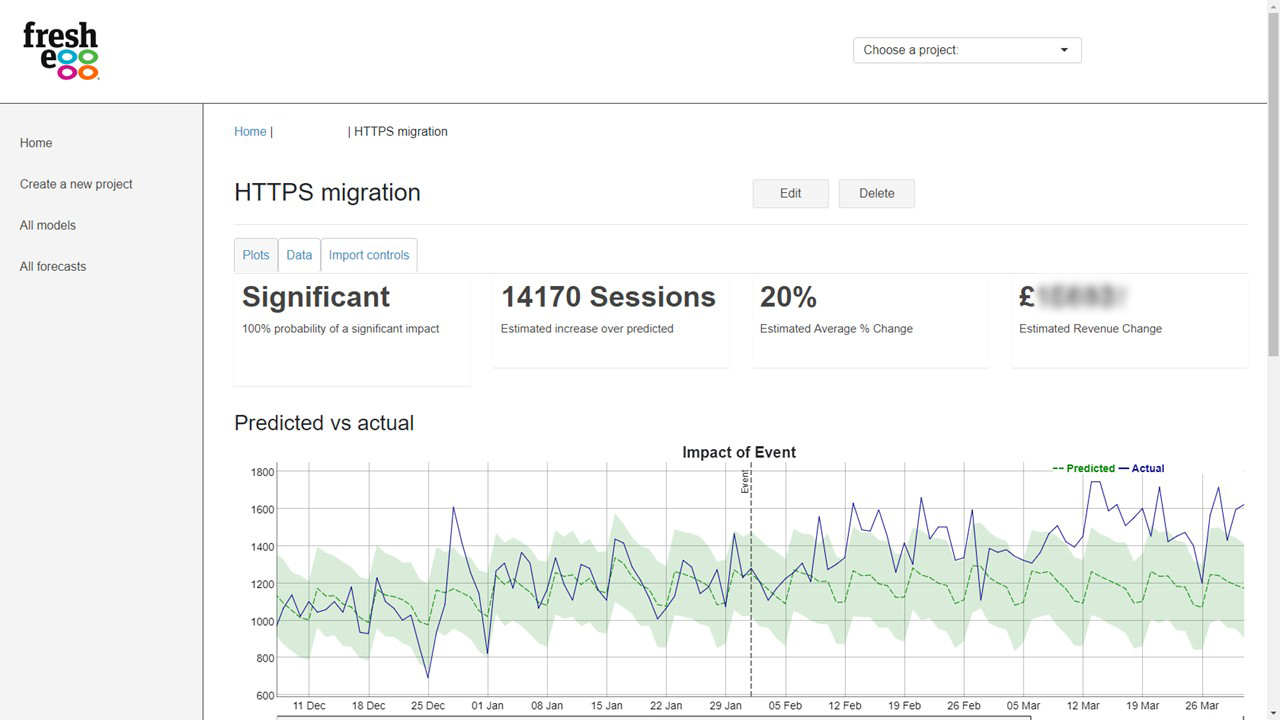 An example output of our award winning tool, Digital Impact. 
As a business, we have invested heavily in Digital Impact, so to win this award is the perfect accolade for the tool and recognition for our in-house team, who have worked tirelessly to develop it.
"There were a number of motivations for developing Digital Impact but, underpinning all of these, was the necessity for our clients to glean - in real-time - reliable evidence and statistical data that showed whether their campaigns and our recommended digital marketing improvements were working. Since launch, Digital Impact has become a part of the fabric of our planning and reporting process across the agency."
Steve Teece – Head of SEO, Fresh Egg.