How to set up effective
customer
journeys
Top tips on how to understand your users.
Written by Charlotte Parker
Watch our explainer video
Learn why creating, designing and implementing effective user journeys will increase engagement and encourage users to take the actions you want them to take.
Creating a seamless user journey backed by research is the foundation of a successful customer experience, providing users with a clear path to achieve their goals while driving engagement, loyalty, and growth for your product or service.


Charlotte Parker, User Researcher
The importance of identifying and understanding customer journeys
Optimising journeys is crucial for any business​
The term 'customer journey' refers to customers' total experience when interacting with your brand, from first awareness to becoming happy and loyal. A journey can be both online and offline.
Understanding customer journeys reveals users' potential issues and allows you to see how those issues can be resolved. They also highlight your users' positive interactions, allowing you to replicate or amplify them.
Ensuring that they have a positive experience (or simply an experience that meets their expectations) with your business at every step can improve engagement, help with retention and turn customers into advocates for your brand.
The foundation of a good customer journey
Better user experience comes from understanding your users, engaging them with empathy, and providing them with a meaningful experience.​ ​
To do this, you must start with user research.
User research focuses on understanding behaviours, needs, and motivations through data analysis, interviews, surveys, usability testing and other forms of direct feedback.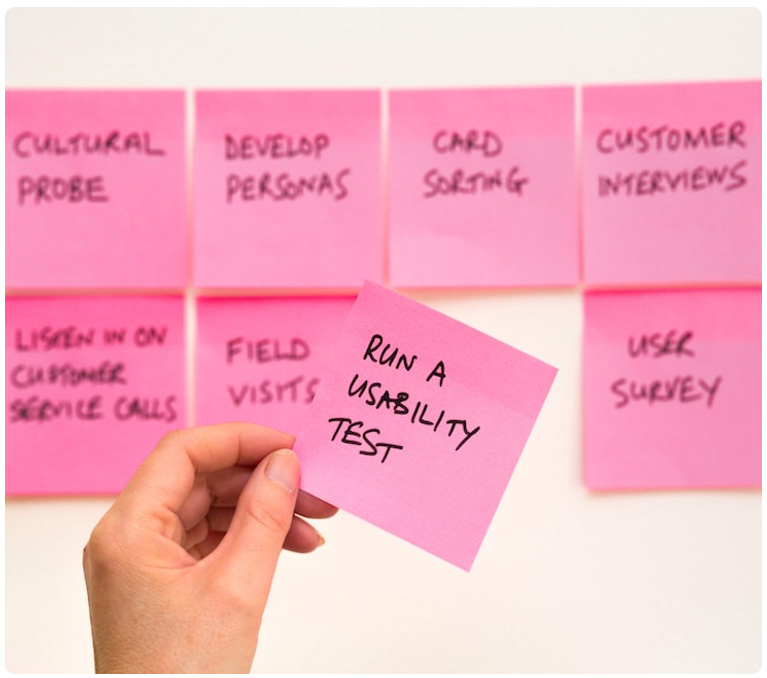 The best way to start when looking to improve your user's journey is to undertake research with them. 
Research can come in many different forms – looking at analytical data, sending out surveys or feedback requests, holding interviews and testing the website with them (which is called usability testing). Usability tests and customer interviews can be hugely insightful and allow you to speak directly with your users to build that bigger picture.
What you think your audience does and (more importantly) why they do that is often quite different to reality. You'll only know through conducting useful research. By building this knowledge about the people who interact with your business, you can optimise your site to best support them in reaching their goals and having a great experience.
Some people can be sceptical about the value of research because it's not always based on numbers and statistics. The Return On Investment (ROI) is trickier to measure than analytics, but failing to understand your user base is often the main driver for an ineffective user journey. Research is about understanding your user's needs, goals, motivations and behaviours.


Charlotte Parker, User Researcher 
Case study: Open University​
We worked with the OU Business Development Unit to determine how effectively its existing content and UI were helping its core audiences engage with them. The old website did not reflect this or promote its offerings well, and was hard to navigate. There was a clear opportunity to improve user experience and search engine visibility.
The research solutions​ included:
Analytics analysis​
Stakeholder empathy mapping and customer journey mapping​
Audience interviews and usability testing​
Search intent and full heuristic assessment​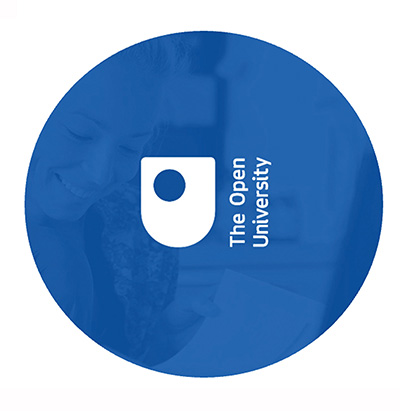 The outcomes
The OU Business Development Unit received a comprehensive, actionable strategy for optimising its website, consistently reflecting user needs and improving audience engagement. ​
Through our audience-led analysis of our existing data, in-depth interviews with our audience and detailed search intent discovery work, there were several clear opportunities to improve organic visibility, enquiries and overall website engagement. We presented findings in an uncomplicated format that allowed the OU to collaboratively prioritise and get critical actions live onto the website as quickly and as efficiently as possible.
In this instance, we proved that getting to know your users can be one of the essential pieces of work you need to undertake when setting up effective user journeys.
Discover more about the research work for the OU Business Development team.
How to map complex user journeys across several touchpoints
How and why you should visualise your customer's journey
What is a Customer experience journey map (CXJM)?​
CXJM is a visual representation of your users' end-to-end journey – a blueprint for goals, needs, touchpoints and moments of truth at each engagement stage.
Benefits:
Develop a deeper understanding of your customer experience​
See all the points where your customers interact with you​
Identify where there's room to improve or enhance this​
Spot opportunities to encourage loyalty and advocacy​
Align business thinking with an engaging visual summary.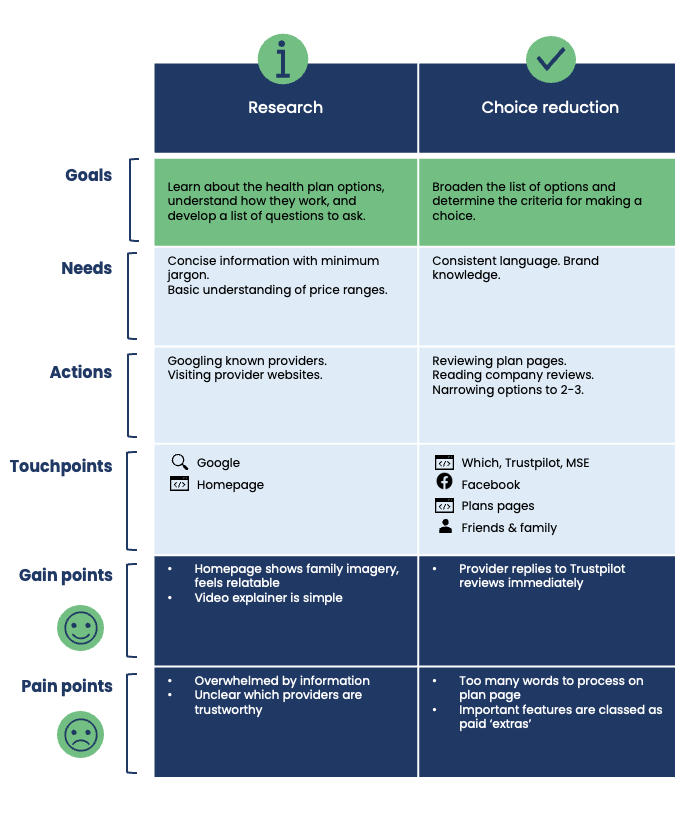 Creating a user journey map is the best way to visualise your customer's end-to-end journey.
In a typical journey map, the journey stages (such as awareness, research, selection, transaction etc.) are along the top, and the main journey elements are along the side. There are many templates available online for creating these, but the simplest way to start is to get as many people as you can (in-person or virtually) to collaborate and do a post-it note exercise.
Journey mapping is hugely beneficial for your organisation as:
It can highlight all the areas where your users interact with you
Where there is room to improve and enhance those interactions
A journey map also provides an engaging visual summary for stakeholders
This can be great for aligning peoples' thinking internally, validating or disproving assumptions, and sparking inspiration.
They are equally significant in the end for your customers, as you will improve their experience along the way. When you have a picture of the whole journey, you can maximise the opportunities to get users on board and encourage lifetime value.
Customer experience journey stages​
These are the typical customer experience stages we include in our CXJM's;​ these can be adjusted to reflect existing stages relevant to your organisation. ​

These are some of your typical journey stages and should be listed along the top when journey mapping. It's important not to dwell on this as it is often specific to each industry or business. You can personalise the journey stage names to reflect any journey.​
It's important to remember that customer journeys are often not linear and may not fall neatly into these stages. There are lots of different ways to show this.
One idea is to use different coloured Post-it notes to denote additional actions within a stage or to create different levels underneath your initial journey.​ ​
Also, note the image above denotes the complete end-to-end journey. It is not necessary to journey map using such a vast scope.
Journey mapping doesn't have to be a monumental, day-long exercise. Focussing explicitly on a short journey or a specific part of a journey will uncover some finer details you may not have time for otherwise.
Journey elements: mapping a single stage​
It's easy to fill out these customer journey map elements with an interesting example: adopting a dog. In this example, we can assume the following:
Things to consider:
When mapping a journey, consider each stage from the user's perspective.
Think about their goals and needs at each stage
Think about the actions they're taking, including outside of your organisation.
Think about the touchpoints they have with you – don't just think about the website

Also, consider in-person interactions, phone calls and emails.
Also, consider the handoff between touchpoints – how customers move (or are moved) between the two.
An excellent use case here would be a charity donation or a sales funnel – showing that users need a 'simple' and 'friction-free' journey – but with this example, I've used a slightly more unusual journey that will hopefully resonate and be a bit more memorable.
It also nicely demonstrates one of the crucial things that's missed - handoff between different touchpoints. 
In the steps, consider the following:
Goals - What are the preferred outcomes at this stage?
Needs - What does a person need at this stage of the journey to encourage progression?
Action - What are people typically doing?
Touchpoints - Where are they doing this (online/offline)? Competitors/other influencers?
Moments of Truth - What were the specific moments of pain/gain that a person went through at each stage?
For each journey stage, you'll identify moments of truth, good and bad, and with these, you can:
Find the weakest part of the customer journey and fix it
Add more positive moments to a journey that's average or uneventful
Create instructions on handling moments of truth for your customer-facing staff
Identify the moments where your service shines, and reinforce or reuse them across other stages.
How to prioritise, test, and measure impact
Once you've scoured through all of your research and voice of the customer feedback, exhausted all of your post-it notes, and included all of your stakeholders – you'll have a customer experience journey map, complete with high and low points, and moments of truth that you can action. Next, you'll need to prioritise your improvements.
Prioritising your improvements​
Planning is crucial to your user journey improvement process, and prioritisation is vital. This will ensure you're focused on the activity that will have the best impact. ​
A simple way to start is to use the tried and tested method of 'effort vs impact vs urgency' scoring.
Your plan can show you the exact order of improvements you should work on first and which you can move down the line.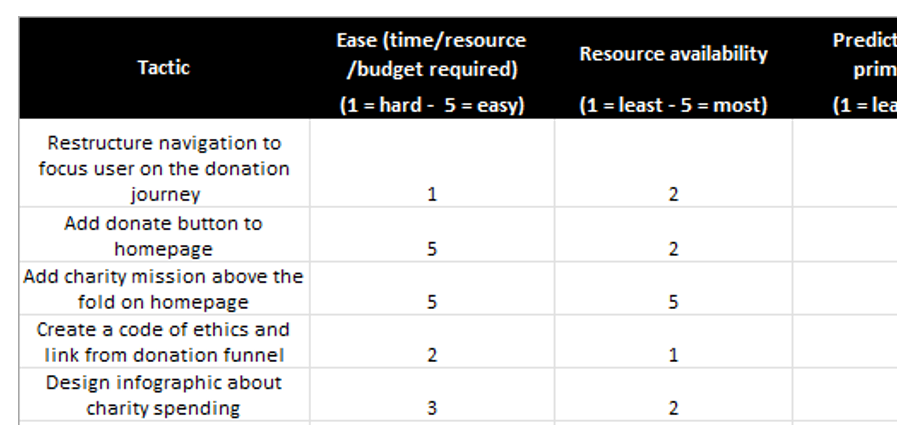 Prioritisation is a vital part of improving your user journey. You'll need to ensure you're focused on the improvements that will have the best impact with the available resource. Focusing on 'quick wins' can be easy, but if they have no tangible impact, they will undermine your efforts. I'd recommend using a simple prioritisation matrix that looks like the image on the right. This method allows you to assess how challenging the tactic is, the resource you have available, and the tactic's predicted impact. It'll give you a prioritisation score for each item, allowing you to plan an informed testing or implementation roadmap.
Try our simple prioritisation matrix to get you started.
Test, measure and optimise your journey
A good experimentation program is a reliable way to make informed and measurable changes to your website without bias or chance.​
Define metrics and conversion goals that you can measure. Ensure you set a benchmark for comparisons.
​Create a hypothesis and design your test​

IF xxxx, THEN xxxx, DUE TO xxxx​

Run your test and analyse your results​
Implement the winners​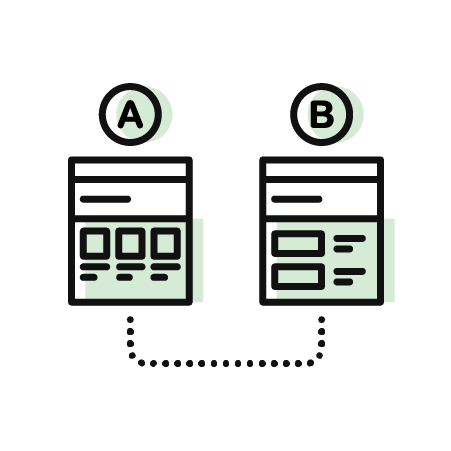 Consider this at a high level. If you take away one thing, it's that a good testing program is a reliable way to make informed and measurable improvements to your website, with bias and chance taken out of the equation.
It doesn't have to be expensive and could be the difference between a big win and a major fail on your live site.
First, define what you want to measure and take a benchmark. This can be something high-level if you have a lot of traffic or maybe something small and nuanced if you have fewer site visitors. Two examples:If you want to improve your donation page, your starting conversion goal might be as simple as the "total number of donations." If you want to improve your email newsletter form, your conversion goal might be "form submissions.
Design your test around a hypothesis. This way, you learn the reason why changing something on your site leads to an improvement. These are typically structured IF xxxxx is changed, THEN effect will happen, DUE TO reason, e.g., IF a donation button is added to the homepage header, then entry into the donation funnel will increase due to decreased mental load on the user when searching for ways to donate.
A/B test your result. A/B testing is a way to compare two versions of something by showing them to a split proportion of your audience to figure out which performs better. There are lots of tools for this that vary in price and capability. If you're on a budget, it's worth knowing that Google Optimize is a great free way to begin.
Build your winners and launch! Keep an eye on your analytics to allow you to make comparisons of those key metrics and report your successes.
Don't forget to update your testing roadmap (or prioritisation matrix) to document the outcome of your tests for future reference.
I've spoken specifically about A/B testing and experimentation here, which may not be suitable for organisations with small traffic volumes. In these cases, another round of well-executed user testing can reveal all you need to know.
Case study: RSCPA
Increasing the number and size of donations generated by the RSPCA's website and bringing experimentation in-house within a year.​
The test and measure solutions​
Implementation of Google Optimize 360​
56 A/B test hypotheses identified from 3x discovery workshops​
12 A/B tests were selected, with nine winners prepared for hard coding​
The outcomes​
8.79% increase in average donation values​
Donation page conversion rate increase of 10.23%​
In-house RSPCA staff equipped with the skills, knowledge, and digital tools needed to continue ongoing experimentation.​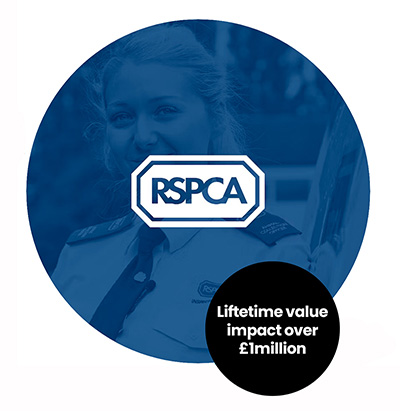 This case study demonstrates the value of testing and measuring. In 2020, the RSPCA needed to grow the revenue generated by existing audiences.
Our optimisation programme with them ran throughout 2021 and helped increase the frequency and size of online donations.
We followed a similar method to achieve this.
We identified suitable metrics and lots of tactics to increase the success of their donation journey
Prioritised these using a scoring matrix
Tested using Google Optimize to identify winners.
Doing this highlighted 12 winning tests that resulted in big increases in the conversation rate of the donation page and in the average donation value, which translates to a huge lifetime value of over £1 million for RSPCA.
It is worth running an experimentation programme alongside the improvements you make to your customer journey.
Summary and takeaways:​
The importance of understanding your users and mapping their journeys

Understanding your audience is critical to setting up effective user journeys
Mapping your journey puts you in your user's shoes, aligns stakeholders, and identifies moments of truth

Mapping your journey and identifying opportunities

What a journey map looks like and how to go about completing one

How to prioritise, test, and measure the impact

Prioritise by assessing the effort, the resource, and the impact
Define your metrics; create your hypotheses; run, monitor and assess your tests; implement the winners!
Setting up an effective user journey sounds like a starting point, but speaking to your users, reviewing their journey and optimising it is ideally an ongoing process. We can support you with this journey; call us on 01903 285900, send us a quick message or use the form below.

Watch our bitesize learning session on how to set up effective customer journeys
Loading
Can we help you understand your customer journeys?
Tell us your needs and we'll be in touch