You've probably noticed that stores like Kmart have already started adding holiday decorations into their display ads. Halloween was recently the star of the show, but before you know it, Christmas trees and Boxing Day will take their place, and the annual holiday madness will begin.
We have rounded up some suggestions to help you prepare a powerful PPC strategy for the holiday season. You can also brush up your current PPC campaigns via best practice.
1. Year over Year seasonal performance
Before you start optimising your PPC campaigns , it's always a good idea to reflect back on the season trends and the growth of your brand during the holiday season last year. I like to use Google Trends for this.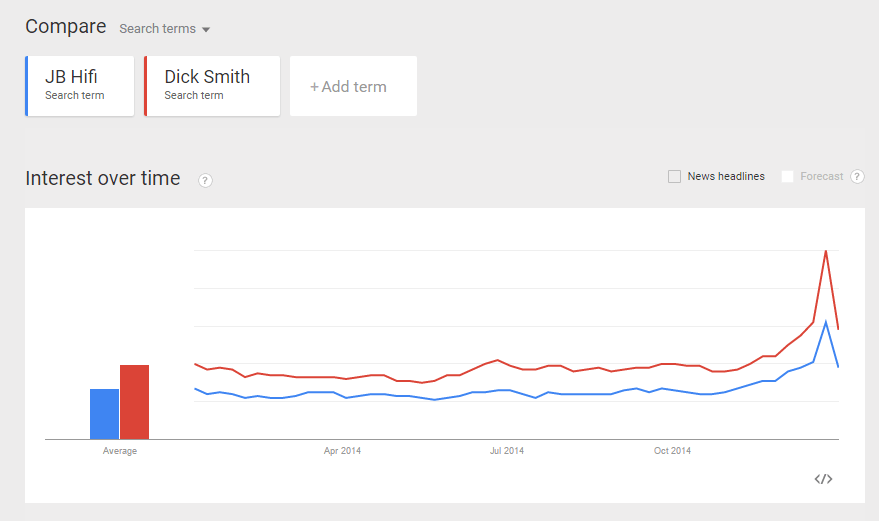 (Google Trends graph showing increase of branded search terms for JB Hi-Fi and Dick Smith during the 2014 holiday period)
For example, the Google Trends data above indicates that there was a surged increase for both JB Hi-Fi and Dick Smith branded search terms during the holiday period. If you analyse further, you can also obtain the percentage increase in specific products by these brand retailers.
The screenshot below also taken from Google Trends illustrates that JB Hi-Fi's demand for PS4 increased by 110% and home appliances sold increased by 80% during these months.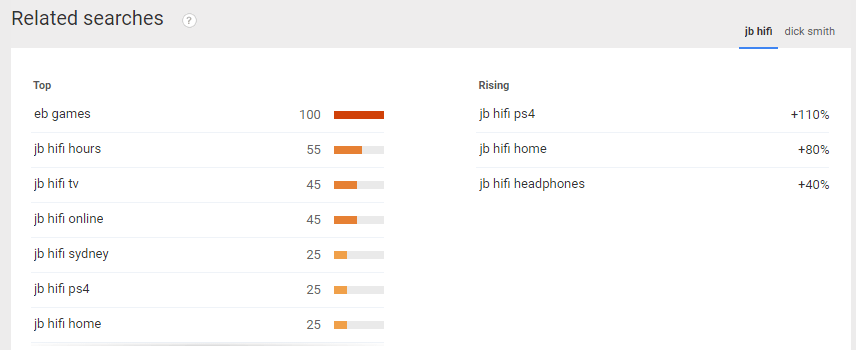 (Screenshot of Google Trends showing JB Hi-Fi's demand for PS4 and home appliances)
Analyse search volume
Next we can view the total searches and suggested bids by Google for keywords you are interested in adding to your campaigns via the Google AdWords keywords planner.

(Graph showing Google AdWords keywords planner for David Jones' brand during the 2014 holiday season)
Here I have used an example of David Jones' brand keyword. As you can see that a total of 673,000 searches were made for David Jones' brand term during the holiday season in 2014. And for December you can see there was a 150% increase in brand search compared with November. Using this data you can plan your bids and ad copies to target the right audience.
NOTE: The date I have set for this data is from 1st Oct 2014 to 31st Dec 2014.
2. Budget optimisation and ad customisation
As the trend for searches related with holiday gifts increases, it's generally a good idea to go over your inventory campaigns and see if any changes can be made in budget and bids for high performing products.
Use a combination of keywords and timing to bundle the perfect paid search plan and adjust your budgets for bidding accordingly.
For ad customisation, ad customisers work best for the seasonal crowd. This tool lets you dynamically update ad copies without even using AdWords scripts. It's ideal for the busy search marketer (as well as marketers with lots of changing inventory) who doesn't anticipate to manually hunt through their AdWords ads adjusting prices, products, and special offerings. Customisers use parameters to adjust the text of your ad for countdowns, dynamic keywords (think colours, sizes, styles etc.), promotions, as well as one-time or reoccurring events.
3. Remarketing
Remarketing isn't just an effective year-round marketing strategy – it's a technique that's ideally suited to holiday shopper buying behaviour. Think about how you went about purchasing gifts for your family last year. Did you click on the product ad you saw and buy it on sale at that first website you visited? Of course not. Chances are you shopped around for the very best deals, just like millions of other people. This presents a crucial opportunity for marketers using remarketing, as it allows them to capture "lost" traffic by capitalising on prospects' hesitation to buy from the first site they visit in the hopes of finding a better deal elsewhere.
Google's customer match just launched in Australia this week, which would let you target your current email list of clients using AdWords. This new feature would let you reach your warm leads in a more targeted manner.
4. Mobile advertising
Mobile is key this season and is a growing trend well expanding from 2015 to 2016. You can reach your targeted audience who are already on the go, looking for information and often showing an intent to make purchases. Here are 5 best strategies by Mark Irvine on how you can optimise your mobile ads to get high performing results.
5. Ad extensions
It's worth playing around with your ad extensions for your PPC campaigns. Ad extensions usually help with boosting ad ranks, so it's generally a good idea to have them included in the ad campaigns. So along with your other ad extensions such as sitelinks, call extensions, call outs and location extension. Here are two ad extensions which I recommend you to use to power your holiday campaigns.
Structured Snippets: Structured Snippets allow you to highlight your products and services. It lets people find out more about your product/service with an added benefit that you get to control what gets displayed.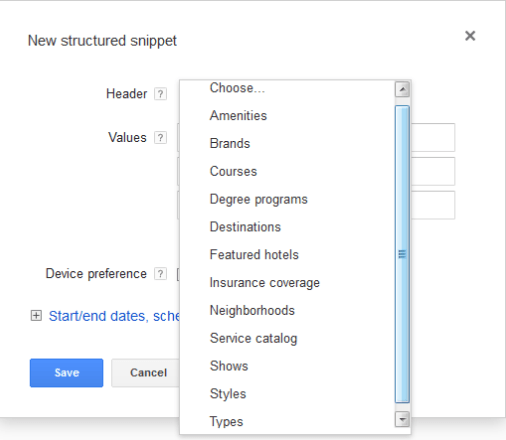 (Screenshot of a new structured snippet being created)
Many would confuse it with call out extensions, but here is an example of how structured snippets are different. Note: that structured snippets can only be created in English at this time.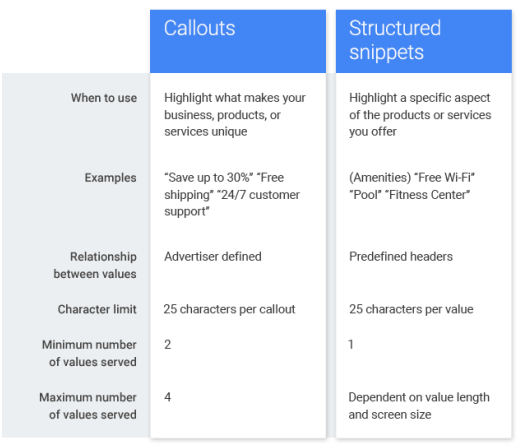 (Picture showing comparison between callout extensions and structured snippets)
Review Extension: Review extensions are no longer a mythical monster. If you have great reviews from a publication or a third party company such as Reevoo, this extension can be a great add to your current ad campaign as reviews can add credibility to your business. Here is an example of a previous client ad I used this extension with.

(Picture of review extensions for Wide Widths)
6. Expand into paid social
Apart from AdWords, try testing your PPC strategy on social mediums. Social advertising is growing and your users are mostly active on these mediums; especially during the holiday season.
Facebook advertising : Holidays are an optimal time to invest in Facebook advertising. Targeting your intended audience with this medium is ideal as you get a broad range of data on interests, age, gender, location and shopping preferences. Also Facebook ads are cost effective as well. My favourite ad format here are the carousel ads, which enable you to feature multiple products of your business in one single creative on Facebook.
Twitter advertising : Relatively newer than Facebook ads, Twitter ads work best for brand awareness. Lead generation ads are a good format to increase your customer email base.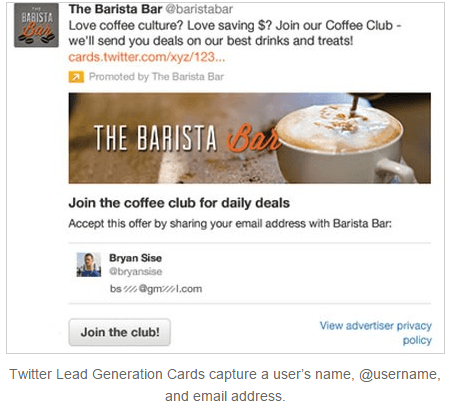 (Picture showing lead generation on Twitter)
7. Shopping campaigns
Did you know that shopping campaigns can increase your conversion rates by 15.87 % according to cpc strategy. It's a great ad format to work with if you have product feed and a Google merchant account. Steps on how to make shopping ads are listed here by AdWords learning centre.
Ultimately, thanks to the powers of PPC, you no longer need to worry about how you can reach your audience this holiday season - given most people are in awareness mode in October and November. I would suggest starting early to reach your ideal customers with PPC marketing.
If you have any queries or would like help with your paid advertising campaigns, please get in touch with us today.