Recently, I wrote a blog post for Econsultancy explaining the Content Cycle – a process for planning and executing better content campaigns.
The concept is that of a fairly standard planning cycle. However, we devised it in order to help people see what elements they need to consider when creating either an entire content strategy or even one-off content campaigns.
In order to help you remember all of the key parts of the Content Cycle, we have created this handy graphic. It breaks down each of the main stages (discovery; planning & setup; execution; reporting, analysis & insight; and refinement) by showing what 'tasks' you need to do.
Considering each of the elements will help ensure your strategy or campaign is optimised and gives you the best results possible.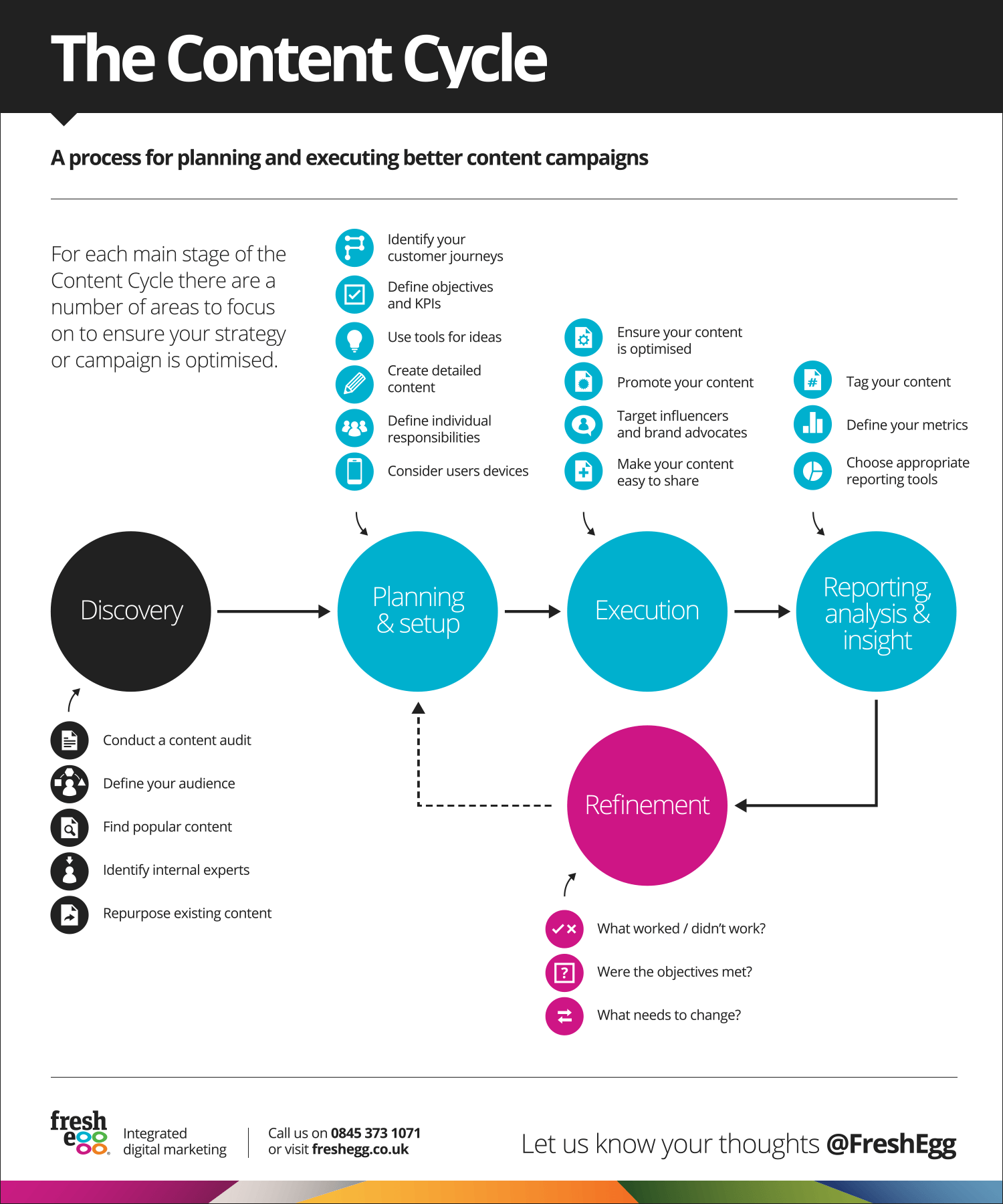 We encourage you to share the graphic across your social spaces or even go old-school and print it out to stick on your desk or office wall.
And, if you have your own ideas on how you plan your content campaigns, then please share them with us below.
For more information about The Content Cycle, you can also check out my slide deck from last year's Brighton Digital Marketing Festival where I first presented the concept.
Want to know more about online content strategies and how they can help your business develop? Contact Fresh Egg today. We have a dedicated content team  who are happy to help.