Fresh Egg Ranks Second in The Wirehive 100 League Table For A Second Year In A Row
Written by
Intern
- 14 Oct 2016
For the second year running, Fresh Egg has taken silver in the Wirehive 100 top digital agencies league table.
TWO: @FreshEgg #Wirehive100 #leaguetable

— Wirehive 100 (@Wirehive100) October 13, 2016
The Wirehive 100 league table showcases digital excellence and recognises the outstanding individuals from agencies in the South of England. Digital marketers across the south of England got suited and booted for the glitzy event held at Mercedes-Benz World in Surrey.
Shortlisted for 'Best Use of Search'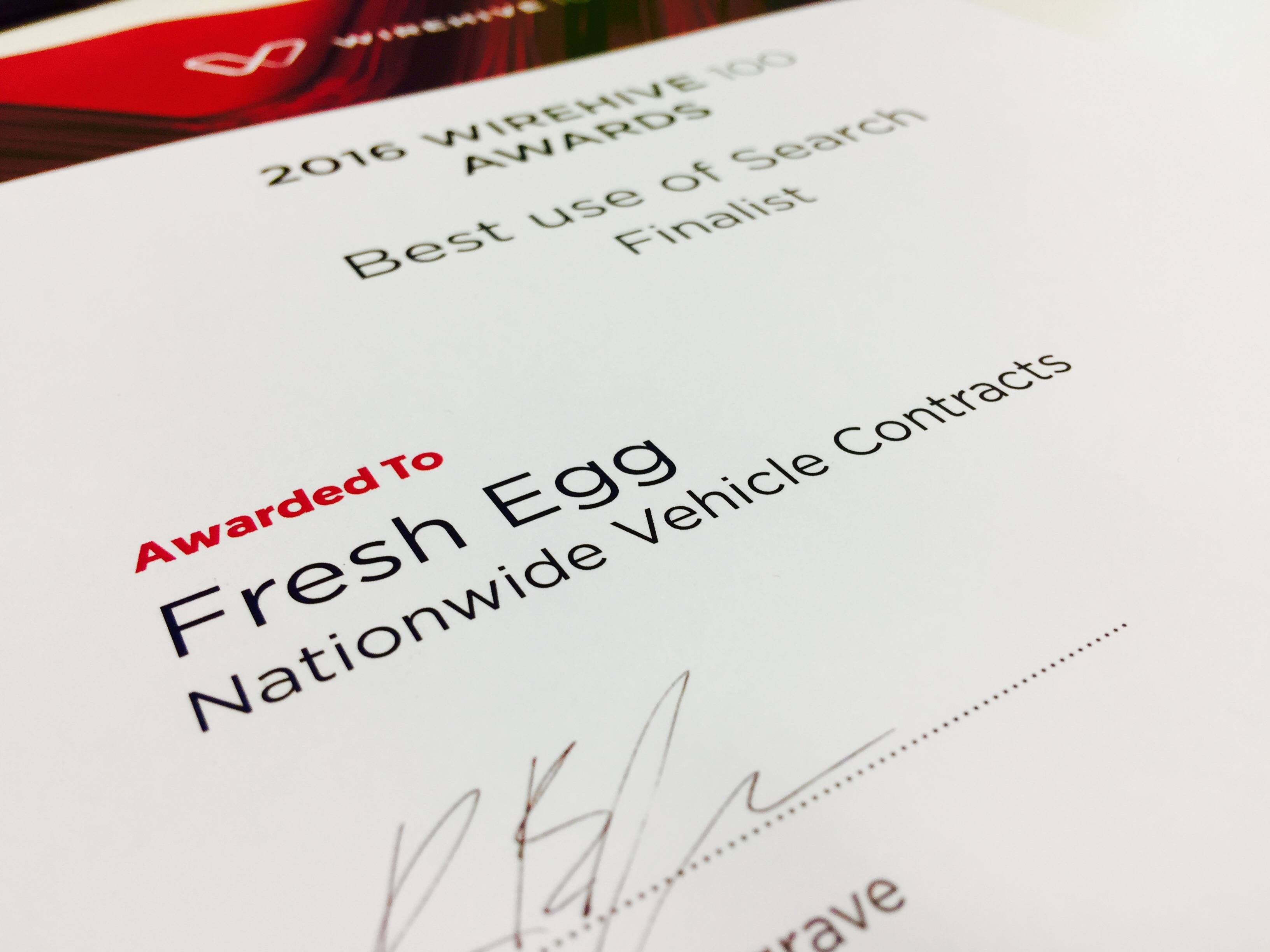 Fresh Egg was also shortlisted for the 'Best Use of Search' award for our work for Nationwide Vehicle Contracts.
The category recognises exceptional organic or paid results for those who can exhibit a strong understanding of the medium in addition to having a strong strategy, creativity and tangible ROI.
Adam Stafford, Managing Director of Fresh Egg who attended the event has said "Coming second in the Wirehive100 league table, for the second year in a row, is something that we're really proud of. It's testimony for all the hard work that the Fresh Egg teams pour into their projects.
He goes on to say: "The event is growing year on year and the community of agencies associated to these awards highlights how much talent there is in the south of England. It was a pleasure to share in the successes celebrated throughout the evening and well done Wirehive for putting on such a great event. Let's see if we can push for the number 1 slot next year!"
Contact us to find out how Fresh Egg can help you create award-winning work.