UPDATE - June 2015
We put this blog post together nearly two years ago and as I'm sure you're aware, when it comes to social media, two years is a lifetime. At the time of the original post (below) in 2013 Instagram had 100 million active users. This number has tripled to around 300 million and 41% of the Instagram crowd is in the young and impressionable 16 to 24 age bracket.
There are more brands on Instagram now too and therefore new tools for Instagram have sprung up. In the last couple of years, two of the tools originally listed below have had a name change; Statigram is now Iconosquare and Followgram is now Collecto. There have been some great new launches, so we thought we'd update you on some of the latest and most useful inbound marketing platforms we have seen.
So we now present to you the top six (plus three bonus) tools for Instagram to help you grow and engage with a community of loyal fans and customers.
If you want to understand how to make Instagram part of your social media strategy, don't hesitate to get in touch with our expert digital marketers.
Miniter.io
This is a comprehensive Instagram analytics platform that offers six key features:
Audience insight: Learn about your community's location, gender, top countries, plus identify important follows and unfollows
Engagement analytics
Optimisation: Find out which type of posts drive the most interactions
Competitor analysis
PDF and PowerPoint report downloads
iPad optimised reports
Brands are able to view stats by date range, which is useful for those who want to view historic data. Users can view the cities where the majority of their followers are and which of their followers are most influential. There is an engagement rate, represented as a percentage that appears to be based on the number of likes and comments per post. This can be used as a success metric when running digital marketing campaigns.
Some of the analysis offered is similar to that on Iconosquare. For example, under the optimisation section there is information on most engaging photo filters, post types and hashtags which is also offered by Iconosquare.

One other feature I like is that you can add team members as administrators to the platform. This could make shared work easier between departments, as well as agencies and clients.
One of the best features is the reports, which are quick to run and can be downloaded as PDFs or PowerPoints. An additional reporting feature is the ability to create a report around a customised hashtag. This takes longer to generate but is really useful when looking to measure and analyse a specific hashtag-led campaign.
You can sign up for a 14-day free trial but after that Miniter.io needs to be paid for, with prices starting at $100 per month.
PicStats
A platform set up by Dan Zarella (The Social Media Scientist - http://danzarrella.com/ ) in January 2015 offers a good summary of any Instagram account and it also enables you to analyse competitors' accounts. The focus is on likes and comments, and the number you gain per post. This would be a useful report to run to not only understand what content your users are most engaged with and set objectives, but also to benchmark activity against competitors' accounts.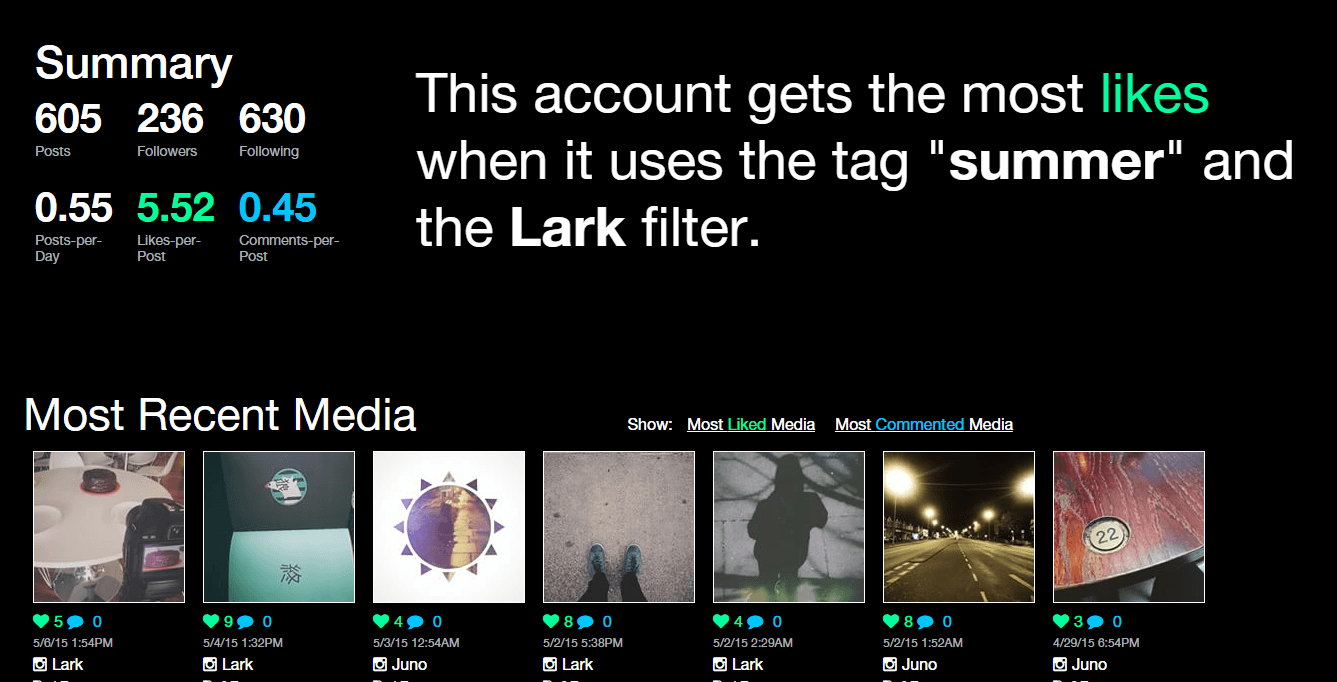 You can also access a number of graphs showing the number of comments and likes by days of the week, hours of the day, and filters - as well as the hashtags that attract the most comments and likes. Analysing your most successful hashtags can help determine which kind of content is most popular with your audience and which hashtags to use in the future.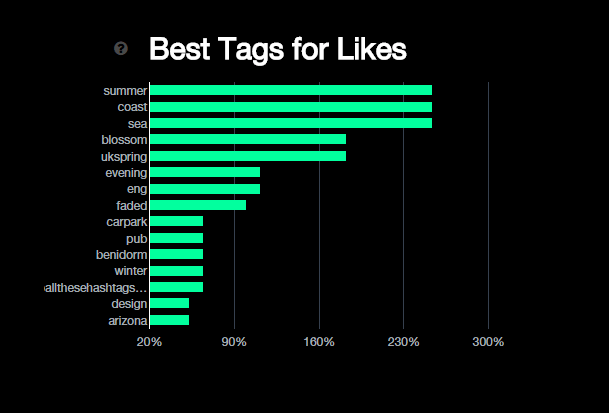 In addition to these graphs, users can view their 'top likers' and 'top commenters'. This will help ensure you're able to see those highly engaged users and begin communicating with them on Instagram and other social networks to secure them as brand advocates and customers.
This is a quick to run, free and easy to digest report that can be used to give an overview of activity for an Instagram account.
River
River describes itself as an "Instagram search and engagement tool".
One of its USPs is that more than one Instagram account can be managed within the tool, certainly a benefit to agencies with multiple client accounts to manage. It is organised into Tweetdeck style streams optimised for web, mobile and tablet which are very useful for the organisation of more than one account.
River claims its goals are to help users quickly increase their follow base, one of the major objectives for many brands using Instagram.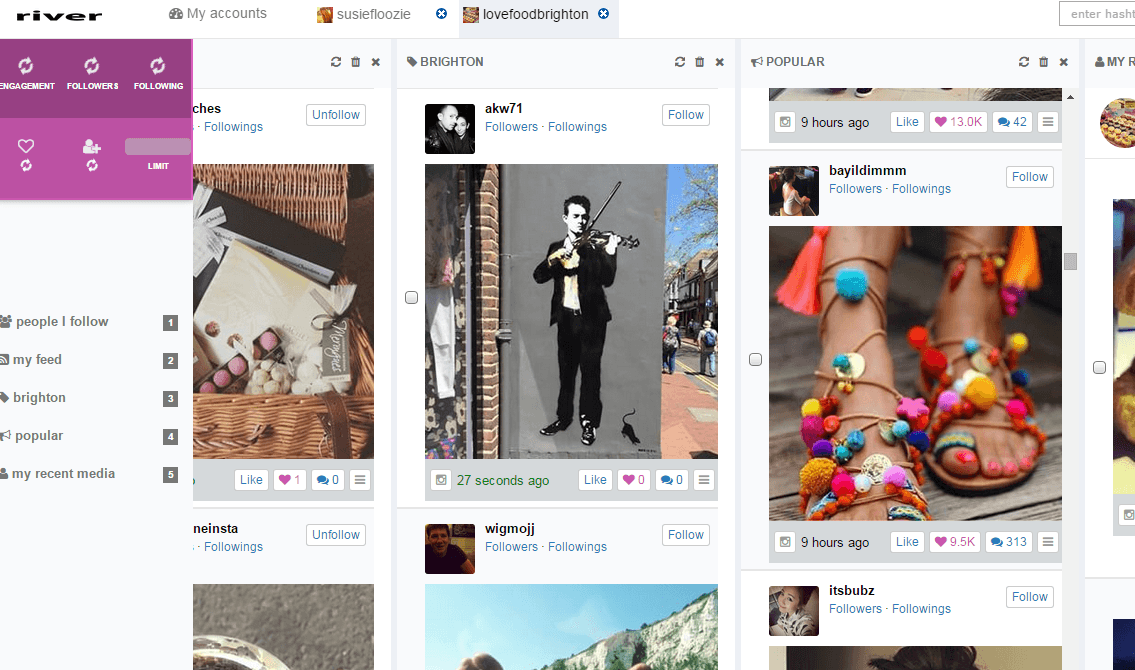 Basic columns, such as 'my feed', 'popular media' and 'people I follow' can be viewed, and customised columns can also be set up for specific hashtags, people and locations. Through managing your activity in this way it becomes easier to find new users to follow and content to engage with.
The tool has a really nice interface and feels quite robust compared to many other Instagram tools. If you like using Tweetdeck, you'll probably find this is a good way to organise the things that matter to you on Instagram.
---------------------------------------------------------------------------------------------------------------------------
In this, the second instalment in our handy series of tools blog posts (top ten tools for YouTube having been the first), we have compiled a list of our favourite tools for the biggest poser on the social media scene, Instagram. Yes, we know it's a difficult one to measure, but hear us out. Instagram has 100 million active users and it's still growing. If your target audience is on Instagram, maybe you should be, too.

So, without further ado, here are some tools that can help you build your Instagram following and get those followers engaging with you.
Statigram
Use Statigram to analyse the statistics of your Instagram account based on content, engagement, optimisation and community. You can also use it to manage your interactions on a user-friendly platform.
Other great features include:
Creating, promoting and moderating Instagram competitions
Promoting your Instagram account with widgets to add Instgram feeds to your blog, website or Facebook page
List of your hashtags and the 100 most used hashtags on Instagram, WITH the popular ones you've used highlighted
Which filters trigger the highest number of likes and comments
Analysis of the times of day your community posts most at
Search for users or photos by keyword
Use of the Statigram app in Hootsuite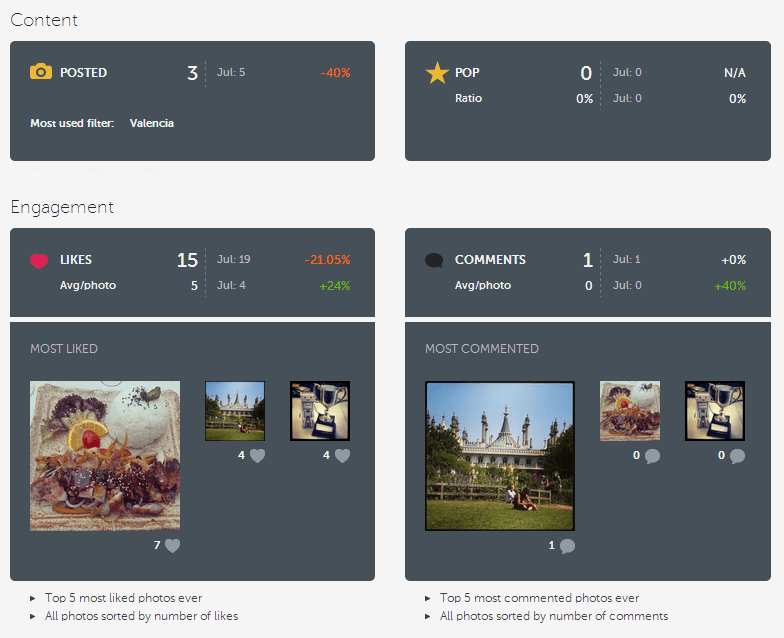 Curalate
This popular tool provides comprehensive analysis for Pinterest and Instagram accounts. For Instagram you can find your most popular hashtags as well as track your most successful images so you can to share them on your other social platforms.
This tool is also incredibly useful for monitoring conversations about your brand on Instagram as well as tracking brand images shared by users. This can be a great way to identify and contact brand advocates and influential followers.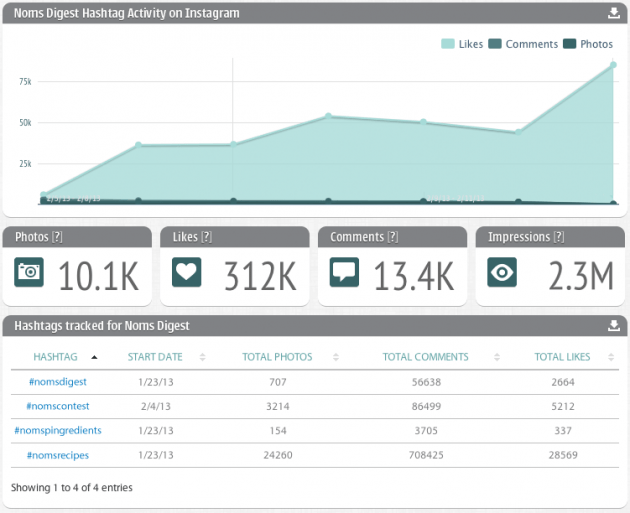 Image source: digitaltrends.com
Ink361
This tool is for anyone who doesn't like using Instagram as an app and finds it fiddly to view Instagram photos on their phone. On Ink361 you can view your images and feed on your desktop, meaning that they are displayed much bigger as a result. This free tool also allows you to create albums of images and share these with non-Instagram users.
One unique and exciting feature of Ink361 is that you are able to create accessories from your masterpieces and buy them. You can turn any of your images into fine art, canvas or metal prints as well as photo cards and phone cases or tablet cases.
Finally, one more feature to look out for that is currently being tested is a new service to allow users to sell their photos to other users.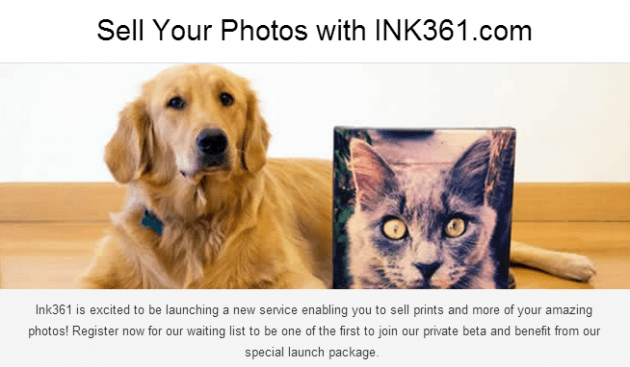 Followgram
This is a useful tool to help those new to Instagram to build up their following. You can explore which users are currently popular on Instagram as well as searching for a location and finding its most influential users.
Another key use of Followgram is finding out which users are posting about your brand and what related hashtags they're using. You can then follow these users through Followgram.
Followgram allows you to have a public interface with a vanity URL, which might be beneficial if you want to show off your Instagram photos to people who do not have the app. Furthermore, you can download a QR code to add to your company's printed materials to direct people to your Followgram profile.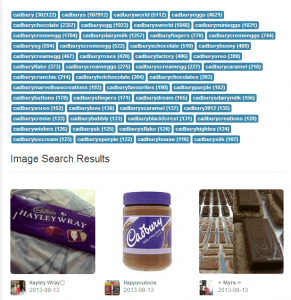 Simply Measured
http://simplymeasured.com/free-social-media-tools#_
Simply Measured is a paid tool, but you can still run free individual reports for Instagram that can be downloaded to Excel or exported to PowerPoint.
This report gives you a great variety of information. Some of the basic metrics covered by other tools are in here, but there are some additional and incredibly valuable engagement metrics as well. Here's a list of what Simply Measured can provide:
Engagement outside of Instagram (tweets, Facebook likes, comments and shares on your photos)
Top posts from the last two months
Total engagement across all channels (Instagram, Twitter and Facebook) per post
Top day and time for engagement based on your comments
Top engagement based on photo and video tags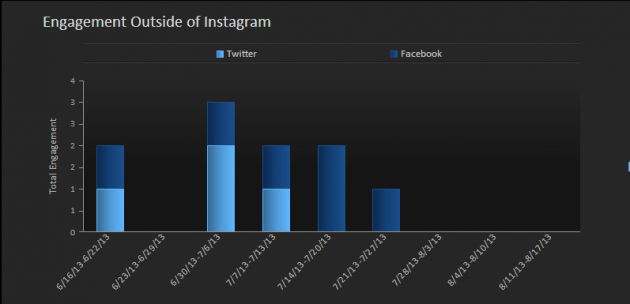 Piqora
http://www.piqora.com/products/instagram
Okay, this was supposed to just be the top five tools for Instagram, but I recently discovered Piqora and felt it was worth a mention as well.
So what does Piqora actually offer that other tools don't? Well, it can tell you your Instagram performance in comparison with competitors'. You can compare your metrics, trending photos and audience data with competitors as well as analysing their top content and influential users.
Another feature that Piqora provides and seems to do well is setting up and tracking hashtag campaigns. Once these are in place, you can analyse a hashtag campaign's potential reach. There are also virality metrics to predict which users have the most potential to become an influencer.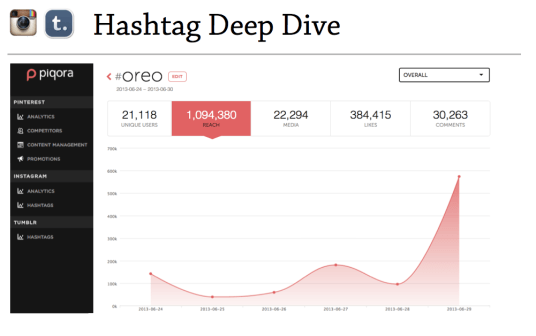 Image source: venturebeat.com
Hopefully you now feel like you're able to get the most out of Instagram for your business. However, if you'd like some further information, please do get in touch with the team here at Fresh Egg.