We've blogged before about how submitting a Google Base feed can be an awesome tool for e-commerce sites to get Page 1 visibility for their products.  But I recently noticed something with Google Base while working on a client's site that I've never seen or heard of before.

Here's the background: the air conditioner and dehumidifier site Air and Water Centre had previously submitted a data feed to Froogle, as Base used to be called.  Now the client hadn't touched their data feed for a couple of years, but was getting some visibility for his key products.  Naturally I wanted to dig around the data feed and see how it could be improved.
This is where it gets interesting - we couldn't find the data feed or google base account in any of the google logins we would have expected!  So we got in touch with the Google Base Team to track it down.  Here's what they said:
Thank you for your reply. I have taken a look at the content that is currently appearing in Google Product Search UK and these listings are coming from content that has been crawled by Google and identified as products. These listings are not coming from a direct feed to Google Base.
If you'd prefer to submit your content directly, please let me know and we will remove the crawled content from our results.
So there WAS no data feed, yet Google Base was identifying and listing the products using a normal web crawl! I can't find anything written online to say that Google does this - the Google Base help page says you need to submit a data feed in order to appear in Google Base.  It got me thinking, which is better? Submitting a new data feed or sticking with a natural crawl? And were other sites being listed in Google's Shopping Results in this way?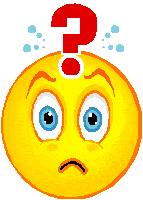 And then, several days later, the products have mysteriously disappeared from Google Shopping Results! Plucked out by the hand of God! Both myself and the client are baffled. Perhaps it was all a big mistake and once we brought it to their attention they corrected it.  But that doesn't account for the Google Base rep saying "these listings are coming from content that has been crawled by Google and identified as products"...
Can anyone shed any light on what's going on here?! Has this happened to you?
UPDATE: These products are now back inGoogle Products - 346 products listed without any data feed! http://www.google.co.uk/products?q=airandwatercentre