Since remote working became the new normal, I thought it an appropriate time to look at how remote user research and testing has changed in this time and what the future looks like for this crucial aspect of understanding and validating user needs.
While distractions caused issues, they also presented a more natural environment - that is, when people are undertaking their journeys online, it is natural that interruptions will happen - this does not typically occur in a controlled user testing environment.

Luke Hay, User Research Director
The beginning of the new normal
Up until March 2020, by default, in-person user research was our preferred way of undertaking activity to test new designs and uncover pain points with existing user journeys.
With testing taking place in dedicated user testing labs, client offices and our own office here at Fresh Egg, the preference was always to be in situ when conducting user testing. From warm offices to cramped box rooms and expansive aircraft hangers, there was never a shortage of locations to conduct in-person user testing.

Then COVID hit, and with much of the world placed into lockdown overnight, the world of user research had to react to the disruption.

As people switched online overnight, at any stage in the life of the internet has such an event enforced such a drastic change in such a short space of time. With the disruption, enforced home working, mass retail and leisure closures, the introduction of furlough and user behaviour changing due to new emergency draconian rules, it was more important than ever for businesses to understand how the changes affected user behaviour.
Supermarkets failed to keep up with online demand; businesses had to move online overnight. Even the mighty Amazon creaked at the seams with the sudden increase in demand overnight.

Greater demand, greater friction
With online means being the sole method of generating income, understanding user behaviour became more crucial than ever. In adversity, in a global pandemic - with people and businesses flooding online - a new golden age of the internet had emerged.
But, with this, a challenge, in-person moderated using testing could no longer occur, yet the world of online user research had never been more critical. For charities now starved of traditional donation means, having optimal donation funnels was no longer nice to have; it was essential! For eCommerce vendors, friction in the checkout experience would be even more costly. Having the ability to perform user research and testing became necessary.
Read our guide on how to choose the right user testing method
Watching users undertake tasks allows businesses to find out where their audiences may be experiencing confusion and any difficulties they are having. Findings from user testing give clear direction for design changes or A/B tests.
Back to the future, and adapting to the enforced changes in user testing
There are three primary ways in which to conduct user testing, these being: 
In-person moderated testing
Remote unmoderated testing
Remote moderated testing
In the early days of conversion services here at Fresh Egg, remote unmoderated testing was our primary method in which we conducted user testing. As our service offering matured, we expanded how we could assist or clients with the service.
Before the pandemic hit, most of our user testing had progressed to be in-person moderated. From March 2020, to provide our clients with the insight they require, this changed to remote moderated. The transition to remote testing was undoubtedly made easier by the overnight mass adoption of technologies like Zoom - especially as Zoom had become part of everyday life for so many people.
Of course, swapping to remote-only user testing does not come without its challenges, for example, the following all posed problems:
Technical challenges are the obvious biggest hurdle (poor connection etc.)
Giving access to restricted prototypes

For example, the need to set IP exclusions for testing prototypes

It can be harder to build a rapport and put users at ease when not in the same room
Distractions for the user can be an issue (children, inbound calls, pets etc.)
Audio needing to be clear for everyone
Mobile screen sharing could be a challenge for those not used to sharing their screen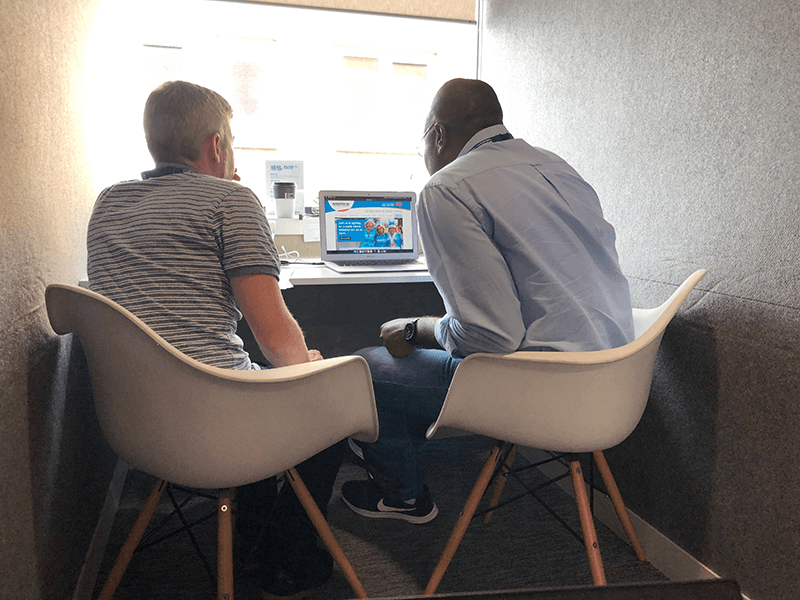 Advantages of remote user testing/research
There are numerous advantages of running research remotely, including:
No travel time, which is better for the planet, participants time and transport costs
While distractions caused issues, they also presented a more natural environment - that is, when people are undertaking their journeys online, it is natural that interruptions will happen - this does not typically occur in a controlled user testing environment
Better accessibility for participants with access needs
A better range of the country covered, i.e., we're not restricted to London/Worthing/Brighton
As a result of better coverage, the selection choice of candidates is often broader
It's more of an authentic experience, particularly for those who work from home and using video calls to share their screens
We can do so much more than user research/user testing
While most user research is a form of user testing, other valuable forms of research can occur, such as card sorting exercises, focus groups and stakeholder interviews. User research methods that we use successfully in a remote environment include:
Desk research
Stakeholder interviews
User testing
User surveys
Tree testing
Heatmap analysis
Immersive research
User interviews
Focus groups
Card sorting
While the last year has presented challenges, there isn't much that we cannot achieve to the same quality as in-person testing.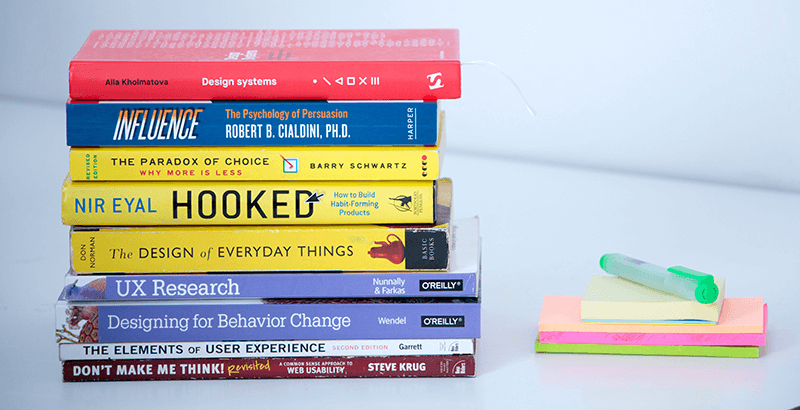 The future for user testing post-COVID
Like with real-life slowing waking from the nightmare situation we have endured in the last 14 months, we will likely see changes, but not a total return to the way things were. While user testing labs are (slowly) opening again, the need depends on participants and their appetite to enter into a 121 scenario again. The pandemic has shown us that we can work from home, have a better work/life balance, and lead to a more varied mix of user testing.
Will user research/testing switch to 'remote' first?
In my opinion, we will see a hybrid. What we do know is that we can work remotely and get excellent results. That said, I think there is no substitute for being in the presence of people and would like to think there will be occasions when we are back in a test lab environment.
I believe the hybrid approach to user testing manifests itself very much like many workplaces will be more flexible in welcoming back people post-pandemic.
The approach to user testing is more flexible as a result of the pandemic
The time during the pandemic has given much greater flexibility for future work, both in moderated sessions and workshops.
While our methodology has not changed, the flexibility in delivery has. We are helping more clients than ever with their user testing needs as more organisations adopt an audience-first approach. Of course, we will continue to develop our delivery as the demands and needs of the user dictate. Still, the outcomes will be the same - actionable insights that improve the user journey.
8 Feb 2021
14 May 2021
23 Jul 2022