"UX is too siloed": An interview with UX Brighton founder Danny Hope
Danny Hope is a user experience consultant and the founder of UX Brighton, an event which brings together people from product management, UX, research and design to learn from each other.
UX Brighton is a yearly UX conference, which is now in its tenth year. It has gone from strength to strength to become one of Europe's premier UX events. This year's theme is around UX and product management. As a proud sponsor of UX Brighton, we are giving away two tickets to the event on Friday 6 November.
We interviewed Danny about the event and the state of UX in general.
Fresh Egg: What made you start UX Brighton?
Danny Hope: I've worked in usability for a really long time, since the late 90s. By the noughties, grassroots events were really taking off in Brighton and they were really easy to set up.
I was involved in organising some of them, and noticed there was an obvious gap like a vacuum, in the market when it came to usability events, and I was in the right position to fill it. In 2008, I was at BarCamp Brighton and I told a group of professionals and students about my idea to start a usability event.
The next day, someone put a message online to say I was starting an event, asking if anyone would be interested in coming along. Around 60 people showed up to the first one, which was just an informal meetup in a bar. By 2010 it had grown into a full-blown conference, with Rory Sutherland [VC of Ogilvy Group and advertising guru] as a speaker.
Who should go to the event?
Product managers and owners who want to learn to look at things through a UX lens, and UX designers and researchers who want to look at them through a product lens. Also design and UX students, copywriters, content designers and UX writers.
Senior people within companies, who know their organisation needs to develop more UX skills to stay current and cutting edge. And a small percentage of people who come are developers, but I'd like more of them to come. 
What benefits do event attendees get?
There are general benefits, like staying up to date with UX and filling gaps in your knowledge. People can get fresh perspectives and practical advice on situations that most UX people find themselves in.
There is also the psychological benefit of knowing you are not alone when dealing with imposter syndrome and other common industry challenges.
Product managers can gain more knowledge about UX, and vice versa, and content people can look at things through a product lens instead of project lens, focusing on the longer term picture.
People [who attend UX Brighton] can get fresh perspectives and practical advice on situations that most UX people find themselves in.
How do you decide on the event theme each year?
Half the time we choose a topic everyone is talking about, and half the time it's a topic that no one is talking about.
It was design last year, as we felt people weren't talking about it enough. This year, I noticed that people were starting to question if product is taking over UX or the other way around. So I chose the theme of UX and product management. This theme is very personal to me, as I prefer to think of product and UX as two different ways of looking at the same thing.
How do you go about curating the content and speakers?
I come up with a theme, and then I make a big long list of all the areas we should cover within that theme. Based on my industry knowledge, I contact potential speakers who I think could talk about them.
That's the basic process, but it is more muddled than this in reality. Sometimes people come to me via Twitter or email to ask if we are accepting speaker offers.
It is really good to have an excuse to get in contact with industry people I've been aware of for years and people I've looked up to.
How has the UX industry changed since your first conference in 2010?
It has matured. That's the glib answer, and then there is the long thesis-like answer.
There are lots more UX people. It used to be that very few people called themselves UXers. But now, people take what they do and evolve into a UX version of whatever that is and are able to charge more for their services as a result. It's much easier to get into UX now, but as a discipline it's too siloed.
Themes that seem current now, like psychology, iteration and philosophy, are actually recurrent. We have been talking about them for years, they're timeless. So actually, I don't know if it has changed much at all. I may have just become more jaded.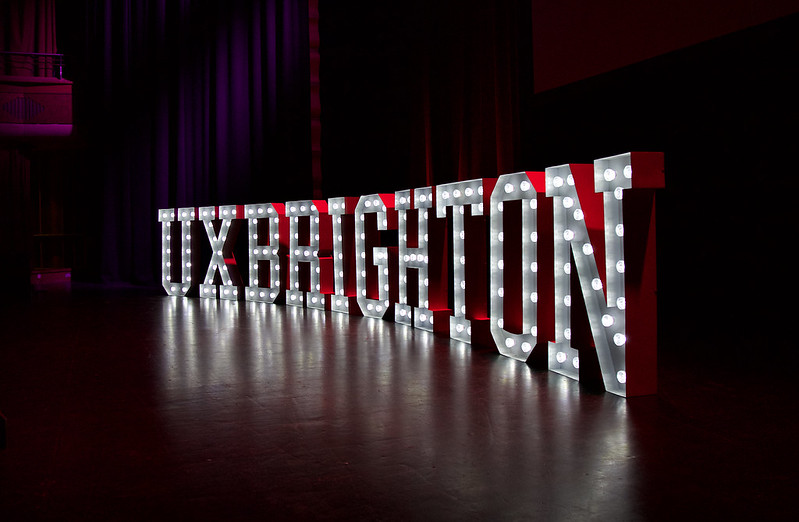 What do you think the major challenges are for UX in the next couple of years?
I don't think UX has its own challenges; as it's a way of thinking which helps you overcome challenges.
For people who want to apply UX thinking in their organisations, it is easier and easier because thinking about things in a more user centred way is a broad trend right now.
UX people are more empowered, as it's easier to fight for UX and to come across companies where UX is appreciated.
How do you measure the impact of UX improvements?
I would say to companies that they should look very deeply at the goal of the organisation as a whole. What's the point of the company, what are your brand goals and the promises you make to your customers?
Examples of metrics might be efficiency, speed and number of errors, but the right metrics to measure are for each organisation to determine based on the answers to the above. There are frameworks to help companies decide what to measure, like pirate metrics and Google's HEART GSM.
Is the strength and diversity of UX as a discipline at risk with the rise of offerings such as CX design, service design, and interaction design, or does it have a clear space in the market?
These are just new terms for the old thing, with user centred design underpinning them all.
I think roles have become more fragmented. New roles have come along and new people are being added to teams, so what was one role is now four or five. This does help businesses to scale, but there's a bit of siloing of the different aspects of user centred design, and more lines of communication.
Smaller teams can be faster, with lower latency, whereas bigger teams require more collaboration. This isn't a bad thing, but collaborative skills are much more important now.
There is good [UX blog and podcast content] out there, but you have to filter the ocean to get the pearls.
Apart from the UX Brighton conference, where would you recommend people learn more about UX?
They should sign up to the UX Brighton link digest on our website, and come to our evening events and show and tell sessions. They can learn a lot from industry peers, as well as books that have stood the test of time like The Design of Everyday Things and The Inmates are Running the Asylum. 
I encourage UX people to read about things that are non-UX but can inform their practice, like psychology, philosophy and science. UX is really just applying scientific thinking to the creation of products.
It is tempting to go straight for blogs and podcasts, but there is a lot that is misinforming and lacking in depth. There is good stuff out there, but you have to filter the ocean to get the pearls.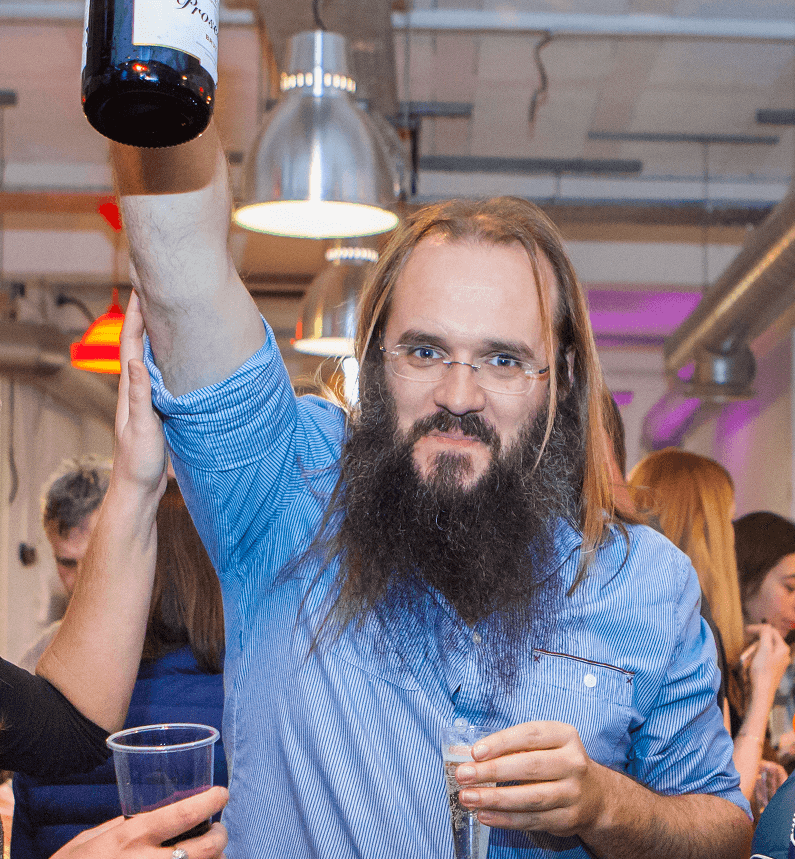 Keep learning with Fresh Egg
Join our email list like thousands of other marketing professionals to get updates on key industry changes, early access to free resources and exclusive invitations to Fresh Egg events in your inbox.