Personalisation tools comparison guide
Download this FREE guide for detailed reviews and comparisons of the best personalisation tools. 
There's a lot of choice out there when it comes to personalisation tools: Monetate, Qubit, Rich Relevance and the list goes on. To help you find the right tool for your needs, we've tried and tested the best 19 and compared them in a handy matrix.
For each tool, you will learn:
Our expert opinion
Pros and cons
Who or what it's best for
Personalisation options
Testing capabilities
AI/machine learning functionality
Integrations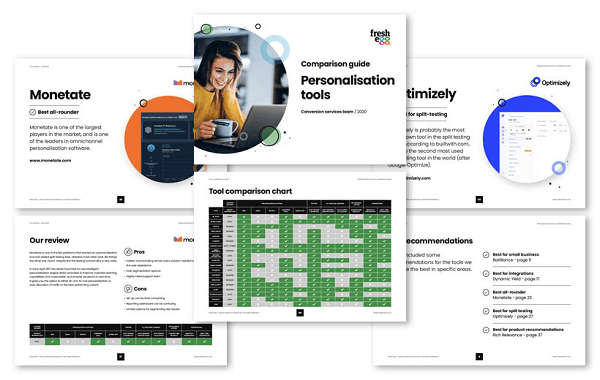 Simply complete the short form and we will send your FREE guide.
Discover our other resources