Personalisation
Personalisation is a key ingredient in successful customer experience. Tickle the taste buds and deliver a dish that keeps them all coming back for a second helping.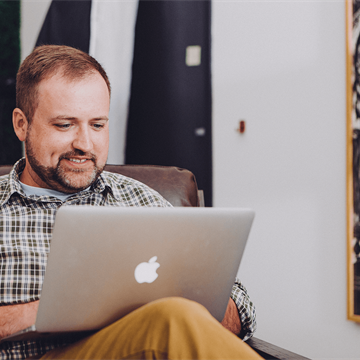 Personalisation that's driven by audience needs
Serving your customers what they want, in a format they prefer, at exactly the right time, has never been so important. There is no one size fits all, and with 65% of consumers stating that personalisation affects their loyalty, you'll need to get personal if you want that relationship to flourish.
Our personalisation services have grown from our years of experience in CRO and UX. And as with all CRO, the fewer bumps in the road on the path to conversion, the better.
Personalising the content on your website lets you speak directly to individual customers. It can help in building more meaningful connections, improve onsite engagement, increase return visits, conversions and make your customers' journeys smooth and frictionless on the path to long-term loyalty.
Our personalisation services are split into two area – essential and bespoke.


Bespoke personalisations
Bespoke personalisations use the learnings from essential personalisations and work towards delivering one-to-one experiences between you and your customers. We work with you to uncover the needs of your audience and develop rule-based solutions that deliver personalised experiences for your users. Once you're up and running, we'll refine the process to improve its effectiveness.
Download our personalisation tools comparison guide
To deliver personalised experiences for your customers – and to be able to report on their success – you need dedicated software on your site.

We've been round the block and tested the best on the market so can recommend which personalisation tools and platforms are right for your business based on their features, integrations and cost.