Business
Director
We're an intelligent, friendly bunch who love helping our customers with their challenges - are you going to join us?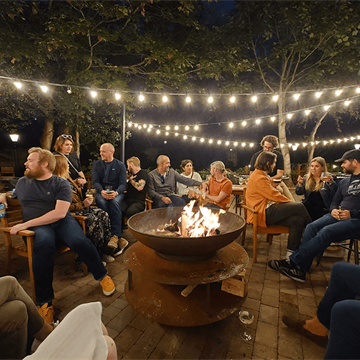 We're a family and we put our people first
People to learn from, caring people and people full of ideas (not to mention they can bake a mean cake). We, therefore, look after our staff and we're all rewarded with, amongst other things:
Early finish every Friday

- the weekend starts at 3:00pm
Input into our company goals

– we are all asked for our opinions on where the company should be headed
A structured training program

- built around you, your personal development plan and skills aspirations
Regular social events (to suit everyone) – quiz nights, escape games, barbecues, D&D, team get-togethers and our infamous Christmas party
Workplace flexibility

– tell us what suits your lifestyle
Future thinking

- enhanced pension contributions, critical illness and death in service packages
Wellbeing support

– financial wellness sessions, a wellness guide, employee savings and cycle scheme access as well as activities and an in-office gym
Support for families

- Enhanced maternity and paternity packages
A structured induction program

- We make sure we give you everything you need to learn about the different functions across Fresh Egg to hit the ground running
Our core values
If you're going to go the extra mile, you may as well make the journey easy. We're efficient, responsive and reliable. We help our clients by thinking about things they haven't thought about. Whenever they need us, we're there.
The truth only hurts if it's something nobody wants to hear. We don't spin yarns, we don't bend the truth and we don't string anyone along.
We delve, burrow, and probe until every ounce of insight has been extracted. Then we think, explore and innovate until we've found the best ways to use it.
Having 21 years of experience doesn't mean we sit back and enjoy the view. Our people push the boundaries so we can always find new ways to engage customers and drive results.
We care deeply about our team and their wellbeing. Our supportive atmosphere helps our people reach their maximum potential.

Adam Stafford, Co-founder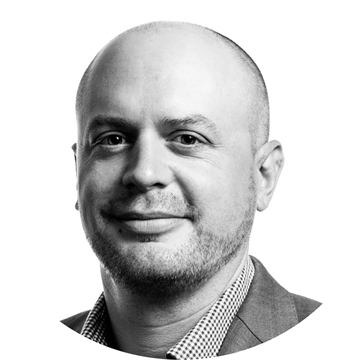 About the role
Location: We're flexible, tell us how you want to work
Salary: Tell us about your salary ambitions
We are seeking an experienced and high performing Business Director to join our new business team and personally source, target and win new business for Fresh Egg in line with the company's wider goals and financial targets.
An understanding of digital is crucial to work with prospects on a consultative basis and create bespoke solutions from across Fresh Egg's services to fit their requirements. You should be a self-starter who can build solid relationships both with clients and internally.
As a Business Director, you will actively and professionally manage the entire sales cycle from lead generation and lead management to prospecting, arranging appointments, preparing tailored proposals and presentations, negotiating, closing and handing over new accounts to the client services team.
This role will offer the right person the chance to learn from an incredibly smart and talented team of specialists whilst significantly impacting the next phase of Fresh Egg's growth at an exciting point in the agency's development.
Fresh Egg is among the leading digital marketing agencies in the UK. Our mission is to uncover customer challenges and transform them into digital success. We don't employ cogs to fit into a machine. We employ exceptional individuals who can help us to outperform expectations consistently.
What you'll bring to us...
At least three years experience in a digital agency, media agency or media owner in either a senior, consultative, business development or client services role
Proven and impressive track record in winning high-value work for major brands and delivering against stretching annual sales targets
Highly numerate and literate with excellent communication and interpersonal skills. Able to deliver clear and concise ideas to internal and external stakeholders and produce top quality written proposals and presentations.
Excellent face-to-face presentation skills, with the gravitas and credibility to build relationships with executives at all business levels and specific experience of advising /consulting with key stakeholders at Board level
Experienced at leading and coordinating complex and strategy-heavy pitch/tender responses
Excellent negotiation and influencing skills
Highly skilled at listening to clients' needs and producing bespoke solutions to fit
Able to understand detailed company reports and key business theories and an awareness and understanding of day-to-day business news
Comprehensive understanding of multiple digital marketing channels and disciplines
Passionate about best-in-class customer experience
Able to travel to face-to-face meetings (when safe to do so)
Excellent PowerPoint skills and good knowledge of MS Word and MS Excel
Strong organisation, time management and an ability to work to tight deadlines
Learn about recent new team members
Apply for the Business Director job role