Recruitment
services
We provide a choice to a traditional recruitment agency. Take the stress away with our hands-on recruitment services grounded in digital expertise and experience, where we provide a platinum recruitment service as standard.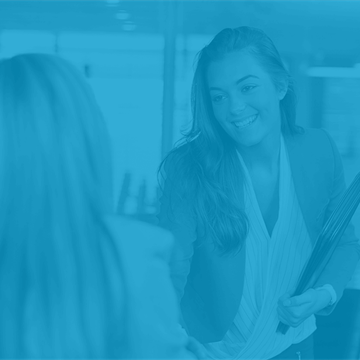 We are a digital marketing agency with a specialist recruitment team. Unlike a traditional recruitment agency, our digital experts know the talent pool and help our clients to find and recruit the right talent to build first-class digital teams.
How we help businesses with recruitment
Sourcing the best candidates is crucial for a digital agency. Our clients can expect the same when looking to hire digital talent.
Our digital experts will validate and enhance job descriptions to ensure you have the required skills and experience reflected in the job description to successfully perform the role. The technically excellent role description will motivate the right calibre of candidates to apply.
We cover all the basics that you would expect from a traditional recruitment company, then we take it to a higher level. We use market mapping as a specific and targeted approach to finding and identifying the right candidates for your job roles. It's an important step and will see our experts mining a blend of research resources to find you the right talent. Working with Fresh Egg, you'll have access to our expert networks and industry Slack communities, not accessible to recruiters.
A poorly filtered candidate pool can be a huge timewaster. Not to mention frustrating. Our technical experts play an essential role in screening CVs from a technical standpoint, along with our in-house recruitment professionals. Once satisfied, we'll pass across the names of applicants that we know are right for your business and can execute the position from a technical perspective. This process saves our clients time in evaluating and screening CVs. It enables them to talk to the right candidates quickly, which is a crucial advantage in a competitive recruitment market.
If you want to be sure you are getting the right technical expertise, we can also be on hand (if you need us) during the crucial interview stage. Including Fresh Egg as part of your interview team provides our clients with the added security of candidate answers being scrutinised and validated by a technical expert.
We like to think of ourselves as different. A traditional recruiter may follow-up with a phone call to the successful candidate, we go much further to ensure a new team member is settling into their new role. We support our clients with any initial training needs and peer support within the candidate's first month in the role. We also help put together training and development plans. We also invite candidates to regular training events across our digital services.
We know that hiring the right team member is crucial for a business. Long-term retention is also essential for organisations to ensure the time spent in bringing the right person is not wasted. We support our clients in several ways to make sure a new recruit continues career progression. From providing the correct training to improve their skills to inviting them to work alongside the Fresh Egg team for peer to peer knowledge sharing, we work with our clients to ensure new recruits become a key part of the team.
Three ways we help businesses with recruitment challenges
1. Help with finding short-term contractors
We can help you fill your short-term contract positions quickly.
2. Finding permanent team members
We will provide you with the right calibre of candidates.
3. Help with recruitment processes
We can help with creating job roles, job descriptions and interviewing.
Key reasons to use Fresh Egg for your recruitment needs
Learn what separates us from the traditional recruitment pack, read on to learn why we are the ideal partner to manage your digital recruitment challenges

Changing the nature of the conversation
When we search out and make the first contact with individuals, we are doing so as another digital marketing professional, working on your behalf. Our main emphasis is to match an individual's drivers to your opportunity, their experience and skills to your role. Ensuring the best fit. We understand digital marketers and from the very first touchpoint will nurture an authentic and trustworthy conversation.

Managing resource
If you have roles that are notoriously hard to fill, we can provide you with temporary resource, such as freelancers, as well as employing the tactics needed to attract a wider pool of talent.

A thorough knowledge of technical capabilities
We know what separates a true technical specialist from a budding one. Saving our clients time by bringing them the very best candidates who match their requirements.

Strong heritage in digital marketing
We are recognised for delivering award-winning client work. We will bring that success to the table when undertaking recruitment on our clients behalf.

20 years' experience in digital recruitment
Fresh Egg has been hiring some of the best talent in digital marketing for the last 19 years. We also have specialist recruitment professionals in-house and on-the-ground, ready to help you.

Simple fee model
We have a simple fee model for successful placements. We are not just chasing commission, working instead towards creating successful and long-term hires for our clients.
What our clients have said...
Recruiting into digital roles can often be difficult, time-consuming and hard to navigate. We recently had a requirement to find a candidate to join our marketing team with a remit to drive our paid search activity. Fresh Egg provided support – from helping to scope the required roles through to assisting with interviews to allow us to assess the technical competency of candidates. The recent successful work to help build out our own in-house digital capability has been vital.

Chris Howroyd, Director, SH:24
Fresh Egg has been working with us to identify areas of development for our in-house digital marketing team. The focus has been to work collaboratively with multiple stakeholders across disciplines to develop an understanding of core requirements to support continued significant growth.

Mike Collins, Managing Director, Tropical Sky
Tell us how we can help you