CRO
Strategist
We're an intelligent, friendly bunch who love helping our customers with their challenges - are you going to join us?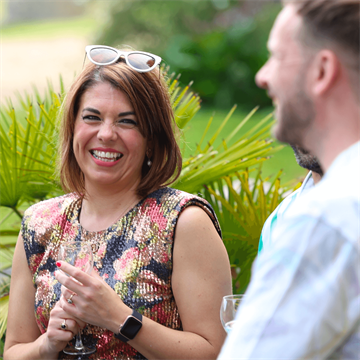 It's our nature to put our people first
A great basic package and a supportive working environment
People to learn from, caring people and people full of ideas (not to mention they can bake a mean cake). We, therefore, look after our staff and we're all rewarded with, amongst other things:
25 days annual leave - plus Bank Holidays
Early finish every Friday

- the weekend starts at 3:00 pm
Input into our company goals

– we are all asked for our opinions on where the company should be headed
A structured training program

- built around you, your personal development plan and skills aspirations
Regular social events (to suit everyone) – quiz nights, escape games, barbecues, D&D, team get-togethers and our infamous Christmas party
Workplace flexibility

– tell us what suits your lifestyle
Future thinking

- enhanced pension contributions, critical illness and death in service packages
Wellbeing support

– financial wellness sessions, a wellness guide, employee savings and cycle scheme access, as well as activities and an in-office gym
Support for families

- Enhanced maternity and paternity packages
A structured induction program

- We make sure we give you everything you need to learn about the different functions across Fresh Egg to hit the ground running
Without our amazing people, there's no Fresh Egg. It's a privilege to work alongside such fantastic talent, sharing ideas, knowledge, helping one another and learning - It's what makes us.

Lee Colbran, Co-founder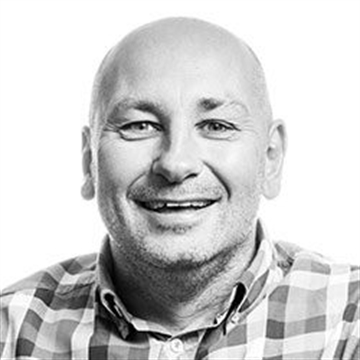 About the role
Location: Worthing/Hybrid
Salary: Tell us about your salary ambitions
Role: Permanent, full-time
What we're looking for...
We're seeking a Conversion Strategist to fulfil a vital role in the delivery of CRO projects, from identifying optimisation opportunities using analysis and research to implementing and measuring split test experiments.
This job role is an excellent opportunity to join an award-winning agency, establish your career in this field and learn from experienced professionals whilst working across a varied and exciting mix of clients.
The successful candidate will sit within the conversion services team and report to the Conversion Services Director. They will work closely with the wider team to define and deliver impactful strategies and testing programmes for our clients.
Fresh Egg is a supportive environment where continuous learning and teamwork are actively encouraged to ensure we get the best results. This role requires an individual who is a team player, well organised, with high attention to detail, who is prepared to build trust through hard work, effective communication and a desire to learn. We don't expect candidates to know or have done it all.
You'll need to have a passion for delivering exceptional experiences to users, but you'll also appreciate the value of using data and real user feedback to support your ideas. You'll need to be prepared to experiment and learn. You don't see blockers where others might; you see opportunities to innovate around them.
What you'll be doing…
You'll work with our clients and be supported by a fantastic team of conversion and user research specialists, analysts, account directors, project managers, digital consultants, designers and developers. You'll work together to analyse, understand and solve conversion problems and realise objectives.
You'll identify and conceptualise solutions to conversion problems, split test them and report on how awesome your ideas proved to be. For this, you will need to:
Analyse, hypothesize and prioritise
Interrogate data and user behaviour to build a true picture of performance across any given user journey
Uncover the 'why' behind an issue by evaluating user experiences and by gathering real user feedback from user testing (delivered by working with our user research team)
Pool results from analysis and research to construct informed and high-quality hypotheses that recommend solutions to remove blockers and/or enhance persuasive signals
Prioritise hypotheses by assessing and scoring them objectively against various criteria
Implement experiments
Work with designers, developers and project managers to implement experiments efficiently and effectively – creating design briefs, attending ideation workshops, creating simple mock-ups and writing test requirement briefs that communicate all aspects of a test
Set up robust split tests using a testing platform, carry out quality assurance testing and launch safely
Learn from results, report and refine
Monitor the progress of tests, interpret results using sound statistical analysis and draw additional critical insight by deep-diving segment data
Report to clients and internal Fresh Egg stakeholders on the progress and results of experiments, providing clients with accurate and understandable recommendations and reports
Refine and develop optimisation strategies in line with client goals and changes in their environment
Maintain and develop client relationships to meet/exceed KPI targets
What you'll bring
Essential experience and skillset
Experience working in an online or digital role (agency or client-side)
Experience with web analytics tools and able to draw insights from data
Data analysis and manipulation skills, e.g. using MS Excel, Google Sheets etc.
An understanding of the core principles of CRO and UX and how they can be applied to web properties to improve performance
Strong verbal and written communication skills
Excellent time management and organisation
Self-motivated to deliver high-quality work in a fast-paced environment
High attention to detail
Analytical yet creative
Passionate about the industry, willing to learn and actively keeps their knowledge up-to-date
Desirable
Working knowledge of Google Analytics or Adobe Analytics
Experience in evaluating user experiences or involvement in user testing projects
Knowledge or experience in using a testing platform to run split tests
Working knowledge of HTML, CSS, JavaScript and jQuery would be beneficial but not essential
Comfortable communicating complex technical solutions to a mixed audience with varying levels of understanding
Experience in creating innovative and elegant web solutions to resolve conversion or usability issues
Experience and involvement in website development projects
Experience using statistical methods to interpret conversion test results
Experience in working with businesses of various sizes, including national or international
Experience in presenting pitches/proposals and reports to a senior stakeholder team or clients
Our core values
If you're going to go the extra mile, you may as well make the journey easy. We're efficient, responsive and reliable. We help our clients by thinking about things they haven't thought about. Whenever they need us, we're there.
The truth only hurts if it's something nobody wants to hear. We don't spin yarns, we don't bend the truth and we don't string anyone along.
We delve, burrow, and probe until every ounce of insight has been extracted. Then we think, explore and innovate until we've found the best ways to use it.
Having 21 years of experience doesn't mean we sit back and enjoy the view. Our people push the boundaries so we can always find new ways to engage customers and drive results.
Learn about recent new team members
Apply for the role
If all of this sounds just right and you want to be a part of our incredible team, please apply.