Donation
platform
comparison
Download our FREE donation platform comparison guide, a must-read for charity marketers.
Created by Charlotte Parker
Donation funnel optimisation is essential for any charity looking to maximise donations from supporters. Use this guide to help you choose the right donation platform to integrate front-end marketing with payment options and backend campaign management.
The guide includes:
Pricing structures

 

– Which is the most affordable platform for your charity?
Branding options

 

– Do you need static templates or in-depth component libraries?
Recurring and peer-to-peer giving features

 

– How do you balance donor acquisition with donor retention?
Customer Relationship (CRM) software

 

– How do you integrate your donor profiling with campaign management
Payment features

 

– Are your donors permitted to use AMEX cards? Can they set up a direct debit?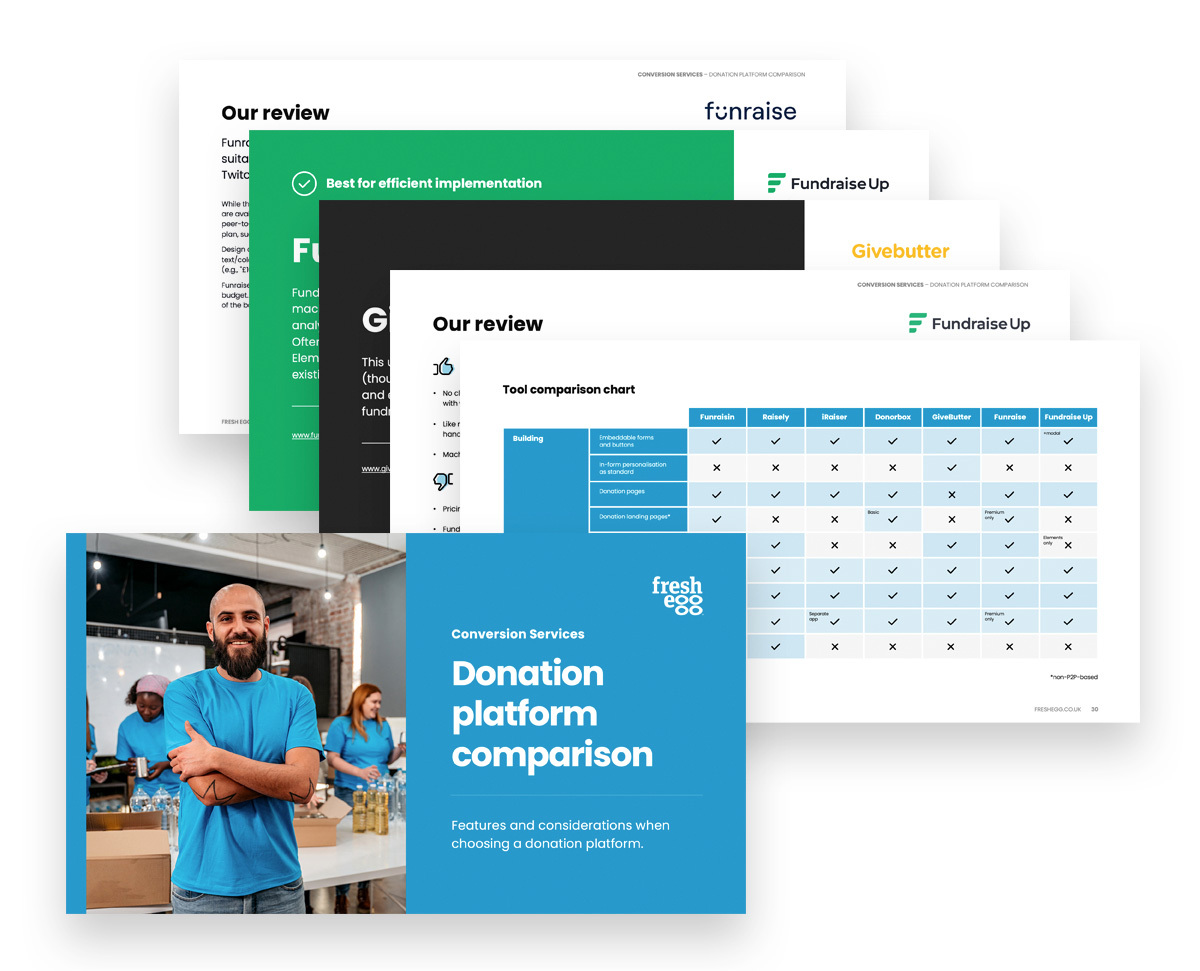 Meet our researcher
Compiled by User Research & CRO Strategist Charlotte Parker, this comparison guide provides digital marketers in the charity sector with a review of popular donation funnel platforms.
We've put together a guide which reviews seven donation platforms, from the big players to the lesser-known providers. It will help you to compare usability, technical features and pricing structures and save you time.


Charlotte Parker, User Researcher and CRO Specialist