Online CRO training delivered by our conversion experts
With these sessions, we'll help you learn how to identify and break down the barriers to improving conversion rates on your website, as well as how to increase leads, revenue and ROI with our broad range of training modules.
Find out more about our CRO training modules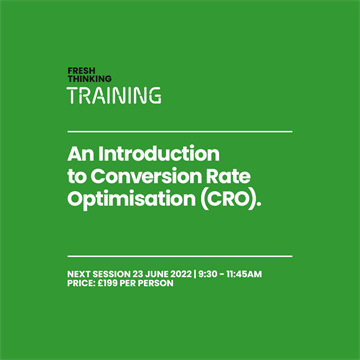 Next CRO course: 23 June
An Introduction to Conversion Rate Optimisation is aimed at those with no prior experience or beginners in CRO. At the end of the session, you'll be familiar with a structured process, supporting tools and skills needed, some broad methodology and principles, and how-to review the UX of your website for conversion opportunities.
Browse our CRO training modules and watch excerpts from the sessions. We can tailor our online training to your specific needs.
Heuristic assessment
Course summary:
This training course will equip you with the skills needed to carry out assessment of landing pages and user journeys, to identify areas where conversion performance improvements are possible.
You'll discover how heuristic assessment works side-by-side with other research methods to help validate initial findings and generate more rounded solutions to existing problems. You'll also learn how to prevent your assessments being guided too much by personal opinions and biases, and instead be more customer-centric.
What attendees will learn:
When and where to use heuristic assessment to supplement other research methods
How to assess landing pages and user journeys against an established set of industry best practices
How to identify opportunities to remove blockers causing friction and introduce persuasion tactics
How to tailor landing pages to specific audience groups and user temperament types
Which cognitive biases to be particularly aware of and how to mitigate against their impact
User testing
Course summary:
This training course will show you which type of user testing is right for your business and for the challenges you're looking to solve.
You'll explore how to effectively plan user testing sessions, honing your task-creating and script-writing skills. You'll learn how to put participants at ease, keep them on track and how to get the most valuable findings during your session.
What attendees will learn:
The pros and cons of in-person,remote, moderated and unmoderated testing
How to target and recruit the right user testing participants for you whatever your budget
How to create optimal testing tasks and scripts to get the best results
The optimal number of user testing participants to give the most robust results
The best user testing tools currently available
Watch an excerpt from one of the training modules:
Analytics for CRO
Course summary:
This training course will allow you to ensure your focus and effort is spent optimising the areas of your site that will give you the biggest return. You'll learn how to identify those golden nuggets within your data - the ones that highlight issues and opportunities (e.g. bugs) on your site that when addressed can often put considerable revenue back in you pocket.
It will also demonstrate the analytics set-up that will start generating you a greater volume and higher quality of data.
What attendees will learn:
Which valuable traffic and user behaviour reports to assess and what to look for in order to highlight conversion improvements
How to calculate 'leakage' to understand where the highest volume of valuable users are exiting the site and where the biggest opportunities lie
What non-standard tracking and set-up improvements you can make in your analytics programme to better illuminate conversion improvements
Website user research methods
Course summary:
This training course will open up new opportunities to capture the voice and browsing habits of your customers and significantly improve their experience based on what you learn. It will reveal how to set up tools correctly and analyse results carefully, in order to get the most actionable insights and prevent getting bogged down in data.
You'll discover how users on your website are one of the best sources of qualitative and quantitative data on customer behaviour, attitudes and needs. High quality data sets can be generated very quickly and with minimal effort using widely available and inexpensive tools.
What attendees will learn:
How to set up and analyse heatmaps, form analytics and site surveys
How to use session recording tools to find the most valuable opportunities
How to turn user research data into actionable insight
The best tools on the market for different needs and budgets
How to integrate user research data with split testing tools to extract more valuable results
Watch an excerpt from one of the training modules:
Web personalisation
Course summary:
This training course will show you how to overcome the hurdles preventing mass adoption of online personalisation, helping you leapfrog your competitors in terms of customer experience. You'll learn how to launch valuable personalisations quickly and prove their significant value beyond all doubt.
Web personalisation has helped elite online brands like Amazon, Netflix, Booking.com generate huge revenue, and now it can help you too.
What attendees will learn:
How to identify 'essential personalisation' techniques that can be implemented straight away to deliver revenue gain
How audience need analysis helps identify where personalisation can improve customer experience
How to target specific audiences with different needs to deliver them personalised experiences
How to choose a personalisation tool and integrate it with existing tech
How to test and report personalisation impact and continually refine your personalisation programme
Persuasive principles in UX
Course summary:
Behavioural science is having an increasingly important role to play in all areas of web design and content creation. It often makes the difference between a website that converts moderately well and one that converts exceptionally well.
This training covers the latest research and tactics in persuasive design - utilising a sound understanding of your user's psychology in order to develop them into paying customers. You'll understand how to apply what you learn throughout the whole user journey, from landing page to conversion form, in an ethical way that won't harm your brand.
What attendees will learn:
The most effective persuasion tricks being used by brands online to great effect
How people make decisions and the role this plays in their website browsing behaviour
Robert Cialdini's six principles of persuasion and how to apply them to your user experience design
How cognitive biases impact decision making and should impact your designs
Where persuasion crosses over into manipulation and dark patterns, and how to stay on the right side of the line
End-to-End CRO (standard)
Course summary:
This training course will give you a fundamental grounding in CRO and how it affects return on investment for your business. It will prevent focusing your optimisation efforts in the wrong areas by demonstrating how to run a thorough discovery process.
You will learn how to analyse a website in order to avoid testing in the wrong areas, or with the wrong audiences. You will also find out how to uncover opportunities and overcome conversion blockers that may be currently negatively impacting your conversion rate.
What attendees will learn:
How to use your analytics data to help identify the best areas of opportunity for your optimisation work
How to use qualitative techniques to better understand why those areas of your website are under-performing
How to form robust, measurable hypotheses for testing
How to create a prioritised test plan in order to ensure that you're running tests in a way that gives the maximum uplift in conversions
How to setup, QA and run different types of split test
How to analyse the results of your testing to ensure you are seeing the full picture
End-to-End CRO (advanced)
Course summary:
This training course is an advanced level CRO course, which will take your analysis of conversion and business ROI to the next level. In addition to refining many of the core topics in our standard course, you will learn how to deep-dive into analytics reports in greater detail, to avoid running tests that are unlikely to yield positive results.
We'll cover how to avoid issues when running multiple tests at once, as well as how to ensure that your tests don't have a negative impact on your SEO work. To finish the session we'll cover how personalisation can help you to avoid your test plan stagnating, enabling you to take your testing to the next level.
What attendees will learn:
How to deep dive into your analytics data to find further areas of opportunity
How to successfully 'layer' tests
When to run iterative vs innovative testing
How to create SEO-friendly split tests
How to run successful personalisation tests and campaigns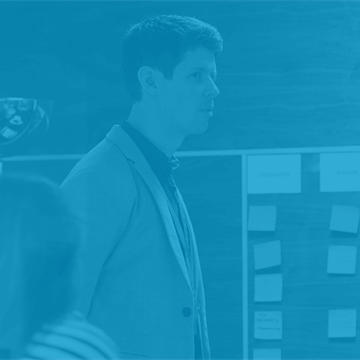 Free CRO training videos
Don't worry if you are not quite ready to talk to us about our training options just yet. As we like to share the value of our experience, we have four free CRO training videos for you to watch, led by Duncan Heath, Fresh Egg's strategy director and all-round egghead.
In this series, Duncan shares his insight on:
Quantitative and qualitative analysis
How to approach split testing
Kick-starting your personalisation efforts
Companies that we've trained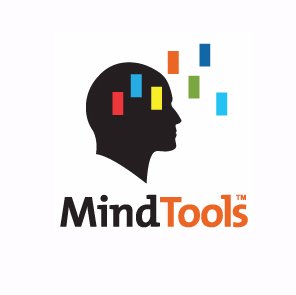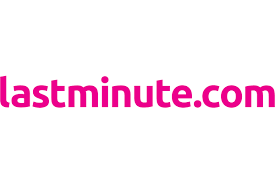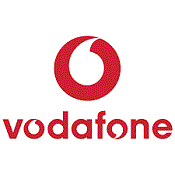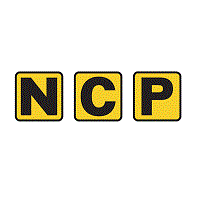 "Duncan's CRO training was fantastic. He demonstrated the conversion optimisation process in a methodical and engaging way, using relevant case studies and activities to bring it to life. I definitely left with a reinforced appreciation of how important CRO is for us and also the confidence to strengthen our own optimisation programme."

Sarah Wilhelmi, Head of SEO, Lastminute.com - Nov '19
Talk to us about our CRO training.
Discover our other digital marketing training courses