AdWords: This Teenager Is Due a Makeover!
With AdWords well into its teenage years and approaching 16 this October, are users ready for the AdWords redesign?
Well, biddable businesses world-wide will need to prepare as this week Google finally announced its upcoming redesign - although we've still got a while to wait. Here is what the search giant had to say about it:
"This rise in complexity [of online advertising] has created the need to reimagine AdWords, and over the past year, our product teams have been thinking hard about how we can make AdWords as relevant for the next 15 years as the first 15."

Jerry Dischler, Vice President of Product Management, AdWords
AdWords past, present and future
Before we say farewell to the current interface, let's take a look back at the many faces of AdWords through the years. Needless to say, PPC as a way of advertising, and AdWords itself, has really grown since its launch and rise in popularity. You can see this growth just by looking at the rise in the number of tabs in the interface, which can be seen in the following images:
2008

(Image from: http://adwords.blogspot.co.uk/2008/10/separate-metrics-for-google-and-search.html)
2011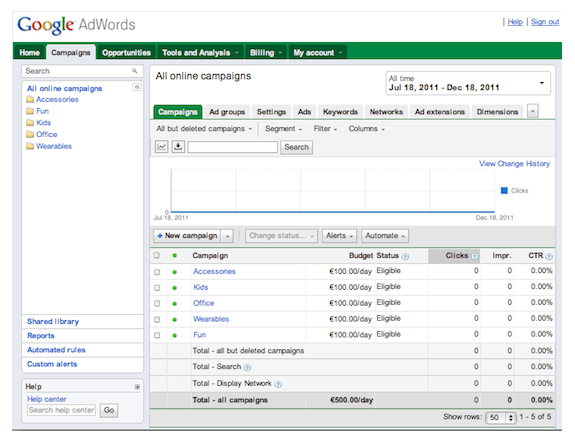 (Image from: http://adwords.blogspot.co.uk/2012/06/adwords-examples-structuring-your.html)
2013

(Image from: http://adwords.blogspot.co.uk/2013/10/introducing-shopping-campaigns-better.html)
2016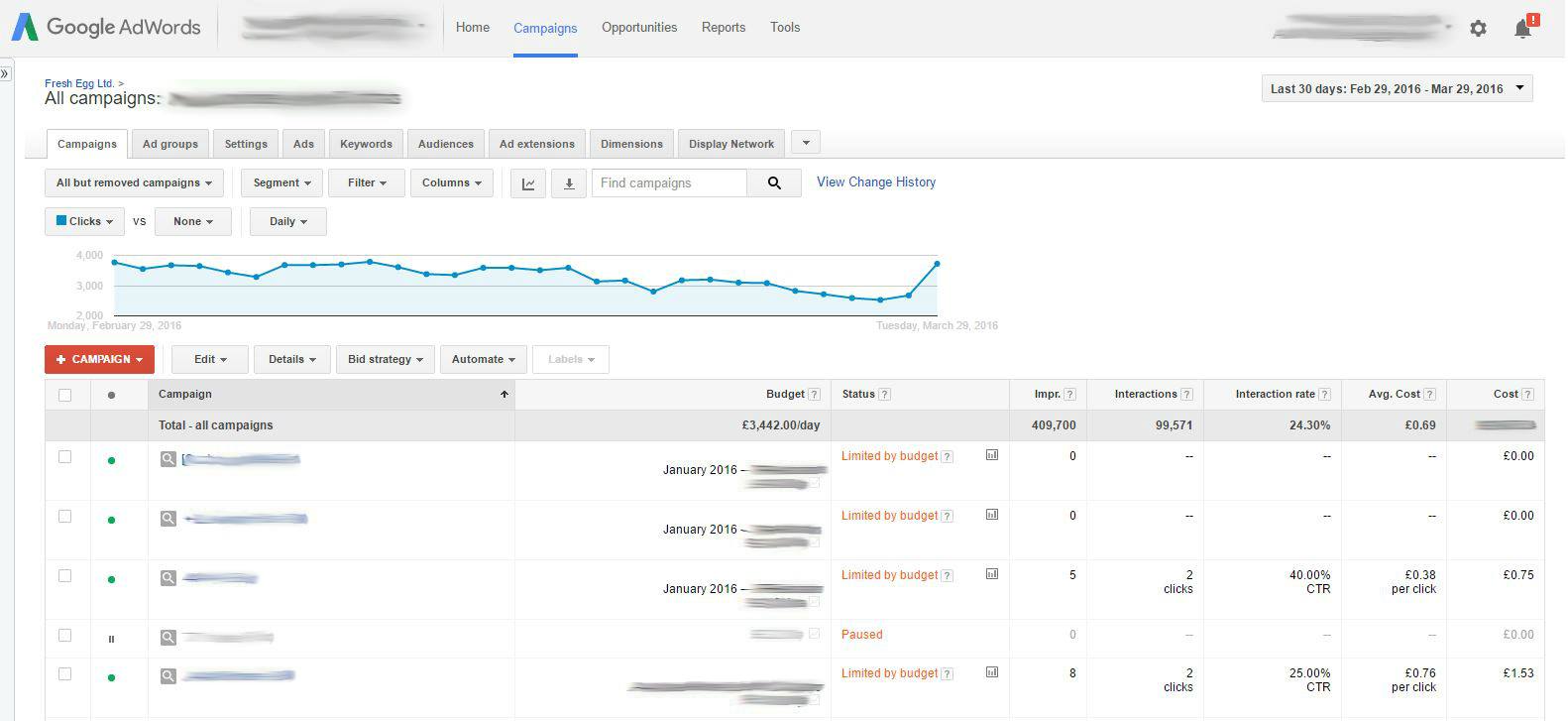 2018?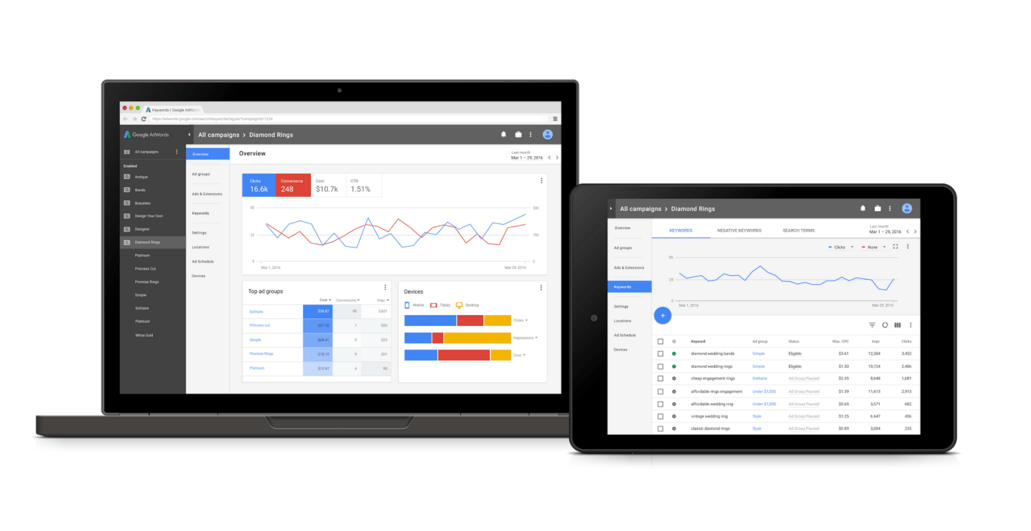 (Image from: http://adwords.blogspot.co.uk/2016/03/redesigning-adwords-for-the-mobile-first-marketer.html)
The new AdWords interface will be built using Google's design 'science' tool, Material Design, which was also used to make Google apps such as Maps, Search and Gmail.
How will Google change AdWords?
"We've seen a fundamental change in the way people find what they want, when they want it. We now use multiple devices throughout the day, and watch more videos and visit more websites and apps than ever before. Today, more Google searches take place on smartphones than on computers, globally. The days of predictable web sessions have been replaced by numerous short bursts of digital activity throughout the day, primarily on mobile."

- Jerry Dischler, Vice President of Product Management, AdWords
To no one's surprise, the focus is still on mobile, but what else should we expect:
AdWords will be easing the push on businesses to use their products and increasing their focus on actually helping businesses
To summarise: Google has only been specific enough to say that it wants this refurbishment to make it easier on the user to accomplish their individual or business marketing goals, whatever they may be
Reports on data that means the most to you
Imagine viewing your insights in more bitesize and readable ways: you would waste much less time reporting for your clients! You could spend more time seizing opportunities, optimizing your campaigns and achieving your business goals. We need this one Google!
Simple and powerful tools
Organisation is coming to AdWords. There will be less chaos and more flow to the new interface, allowing to you achieve more in one place.
While we don't know what to expect until its official release, which could be late 2017 or early 2018, Google has confirmed, "your campaigns will run the same as they run today - with no upgrades or migrations," and that they will be sending out invites to a lucky few to trial the new interface based on a number of qualifying factors.
You can read the official AdWords Blog Spot post on their redesign here.
What do we think?
"I am definitely intrigued to see what the new interface has to offer and what will change as a result of the 'declutter'.From seeing the snapshots of the improved AdWords platform, I am positive that Google will create a layout that advertisers will enjoy marketing and reporting with."

– Abbie Rawcliffe, Biddable media assistant
What do you think about this makeover? Do you think this will this bring positive or negative changes to you and your client accounts? Feel free to let us know your thoughts in the comments section below.
If you have any Biddable questions that needs answering or you want help wih your Biddable media management, our team would love you hear from you.