Fresh Egg seminar - Sharing the Value of Experience - 24th January, 2019.
On January 24th 2019 we invited over 50 of our clients to our Worthing HQ for the first client day of the year, which was entitled "Sharing the Value of Our Experience."
As an agency, we recognise that no matter what our clients do, successful digital marketing now depends on how well they meet their customers' needs at precisely the right moment in their journey. Over the course of 2018 Fresh Egg had been privileged to work on some incredible projects that have set out to do precisely that.
Therefore, the agenda for Sharing the Value of Our Experience was designed to lift the lid on how we have defined, designed, delivered and measured the vital role that digital marketing represents in contributing to improving customer experience.
Here's some highlights of what we shared over the course of the day.
Session 1 - How Fresh Egg has uncovered client challenges and transformed them into digital success.
We kicked the day off with a bit of 'show and tell' from us.  This was led by our Managing Director Adam Stafford, who was joined by Strategy Directors David Somerville and Duncan Heath, Account Director Duncan Copeland and our Head of Design & Development Stephen Carpenter. Some of our work from the last 12 months was showcased showing how our customer-first approach has resulted in innovative and award-winning digital projects and campaigns.
Strategy Director David Somerville explained to the audience our view on the importance of putting customer experience at the heart of modern-day marketing and how we as a business, have reacted by integrating it into our approach. Focussing on our approach to Customer Experience Discovery and its three distinct phases, Research, Insight and Recommendations, David and the team shared inspiration and case studies relating to them.
CX Discovery - Research
In order to better explain the Research phase, David then went on to talk about our work for the NHS in London around the creation, launch and ongoing marketing for a new digital wellbeing service named 'Good Thinking'. Our award-winning approach showed the importance of combining data sources, including Google search data, to better understand the online behaviours of the intended audiences.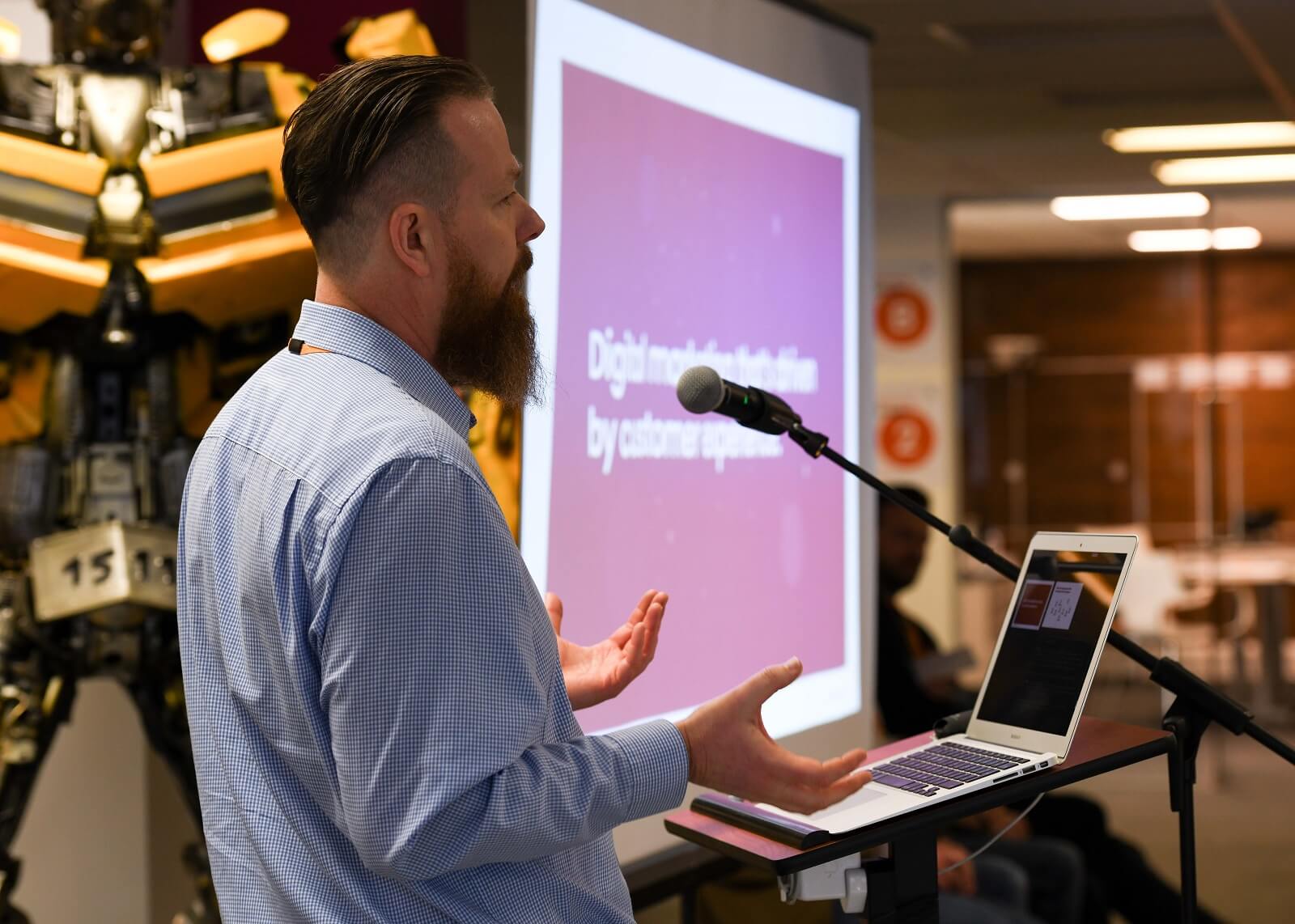 CX Discovery - Insight
Duncan Heath then brought the Insight phase to life through the research project Fresh Egg had recently completed for Vitality Health. Fresh Egg was tasked with finding the most valuable opportunities throughout the member journey to personalise the experience in order to increase the likelihood of members engaging and remaining engaged with Vitality 'Wellness Program'. Duncan talked about the approach Fresh Egg took, including running a large workshop with the Vitality customer service team and interviewing both engaged and unengaged Vitality members to understand their motivations and fears. All key observations were recorded and prioritised in a tool called Reframer, which also allowed for the easy extraction of valuable insights. These insights were workshopped with Vitality and led to Fresh Egg ultimately developing early design personalisation prototypes.
A central theme running through this project was one of collaboration and transparency. A shared Trello board kept all team members (both Fresh Egg and Vitality) up to date with progress and able to feed in thoughts and ideas at any time. All solution ideas were developed in an integrated way and led to a high level of confidence in the success of the final output.
CX Discovery – Recommendations
Completing the loop and third stage of our CX Discovery approach, account director Duncan Copeland and our Head of Design & Development Stephen Carpenter gave an insightful presentation on our work for a leading estate agent, Kinleigh Folkard & Hayward.  They jointly shared an overview of the collaborative CX process and how, through iterative design and development, which involved testing and prototyping, we made several considerable improvements to the experience of KFH customers. 
Session 2 - Measuring the value of experience – a data strategy workshop.
Our Head of Analytics, Julian Erbsloeh and Senior Analyst, Graham Marsh hosted an interactive workshop that explained how to identify the key touchpoints in your customers' journey, selecting the right metrics to measure and identifying and harvesting the right data to achieve it.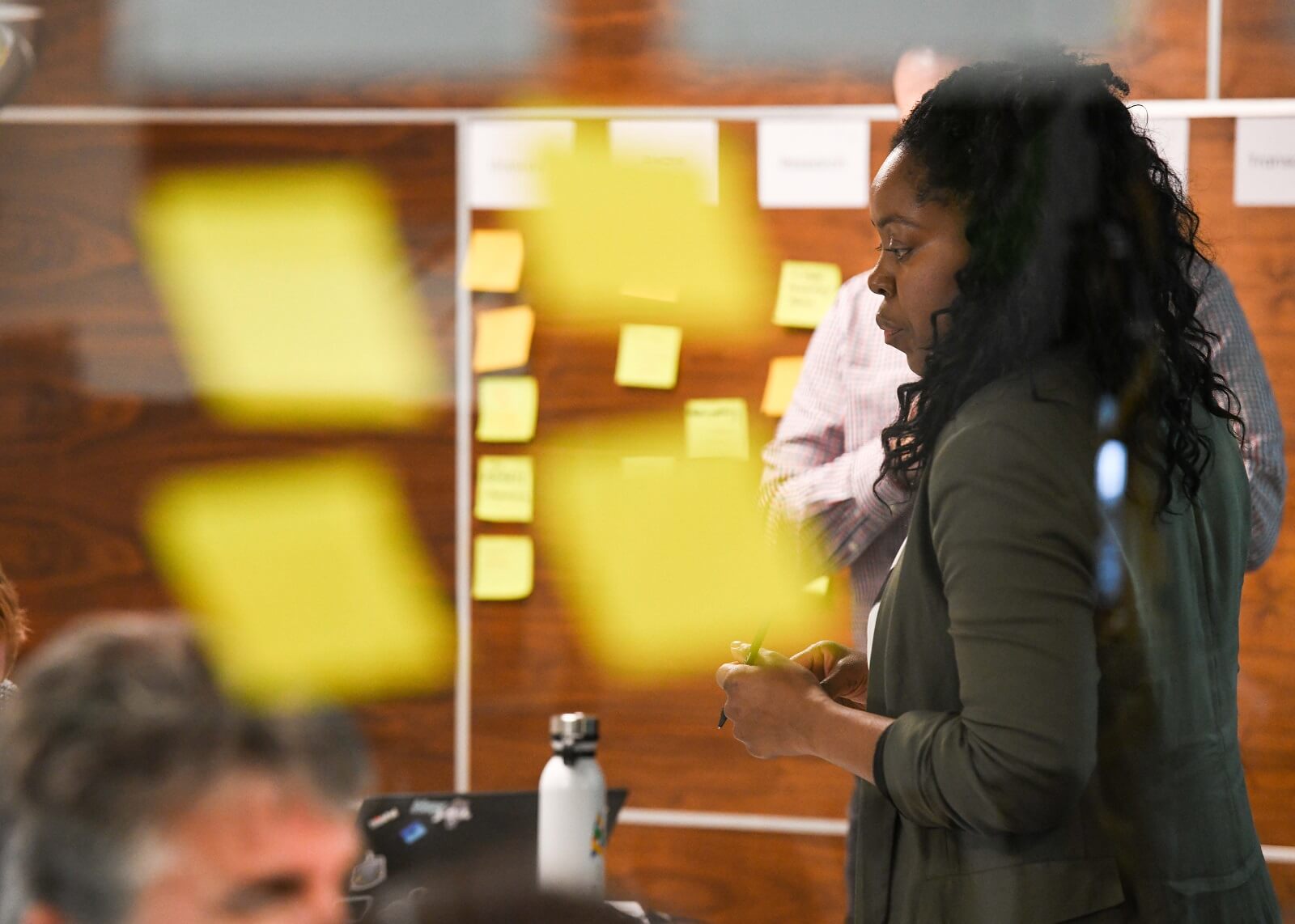 The approach they shared enables a shift in assumed priorities when it comes to measurement - from measuring what the businesses think is important to also measure what actually matters to the customer.  Taking inspiration for metrics from the insights gleaned in approach to CX Discovery, Julian and Graham took delegates through exercises that resulted in a better understanding of all the data sources that are available. This showed in combination, they could measure customers positive and negative experiences.
Session 3 - You talking to me? Unlocking the value of voice search.
Steve Teece, our Head of SEO, shared his insights on how brands should be considering customers use of voice search throughout their journey and the implications for visibility. Steve shared our point of view across six key considerations for voice search:
Don't believe all the statements you read about voice, a lot of them aren't true.
Don't even bother thinking about voice if you don't already understand who your audience is and how they are searching across Google's four micro-moments.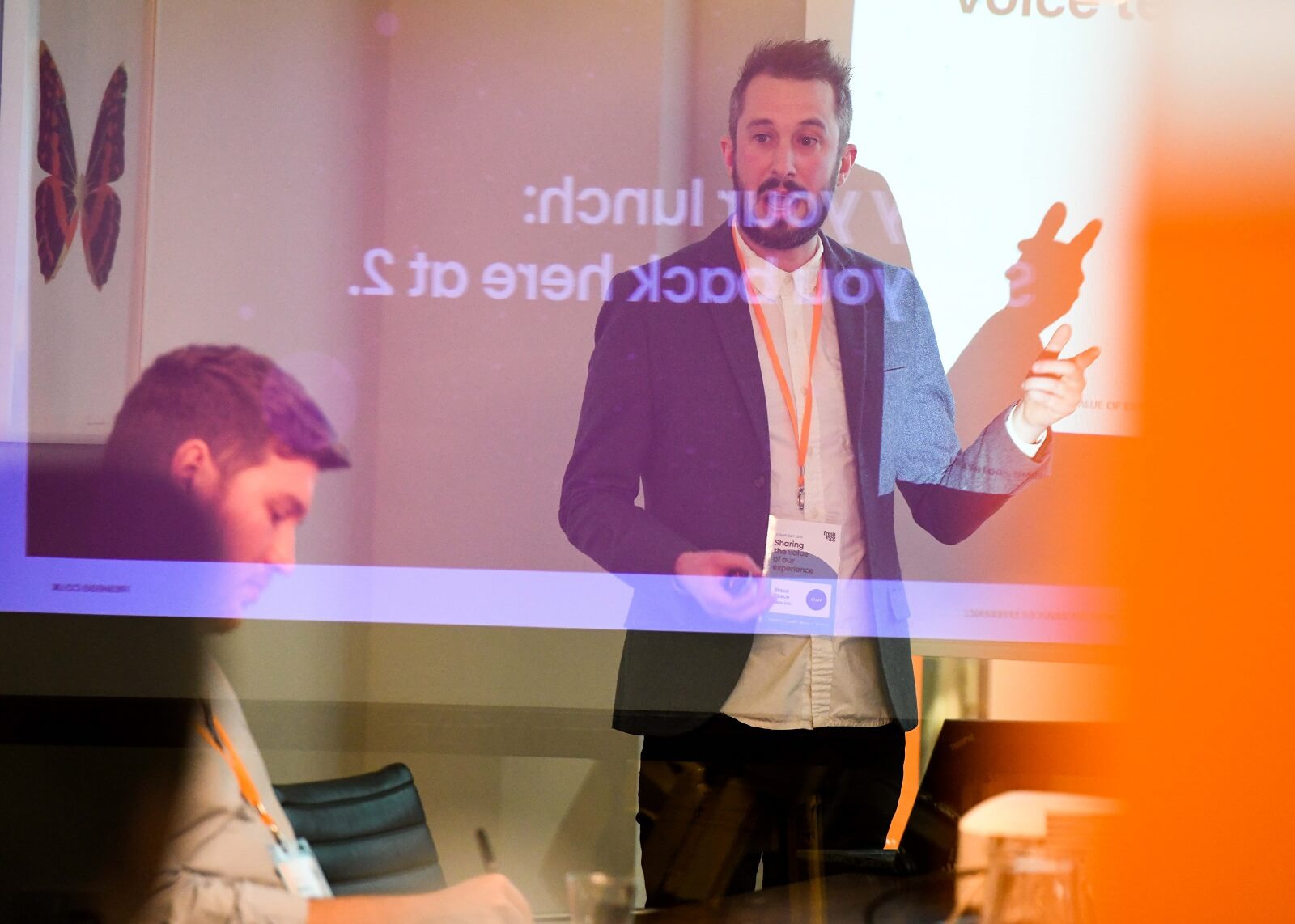 Basic optimisation of content and Google My Business will help gain coverage in voice search. For example, having a Google Answer Box strategy.
For your top performing 'I want to know', 'I want to do' and 'I want to go' queries, start identifying the types of results Google assistant is providing – can Google assistant provide answers to the queries? If Google assistant can answer the query, where is it getting the information from?
Consider building a Google Action to gain coverage for queries Google can't respond to currently.
Can developing an Alexa Skill or Google Action improve your customer experience across different stages of the customer journey?
Session 4 - A nudge in the right direction – Using nudge theory to improve digital journeys.
Duncan Heath shared the roots of Nudge Theory and how it has developed over the last few decades to become one of the most powerful tools in the arsenal of government bodies the world over. Numerous examples of Nudge Theory being applied to solve public sector problems were given, from preventing graffiti to reducing the rate of non-attendance to hospital appointments.
Duncan then explained the process for developing 'nudges', including understanding the needs and fears of your users, understanding the resources your business has available to it and applying knowledge of how emotions and cognitive biases impact our decision-making process. He gave some examples of where Nudge Theory has been used in the commercial world and how testing 'nudges' not only allows companies to prove its value, but also to learn how to refine 'nudges' over time.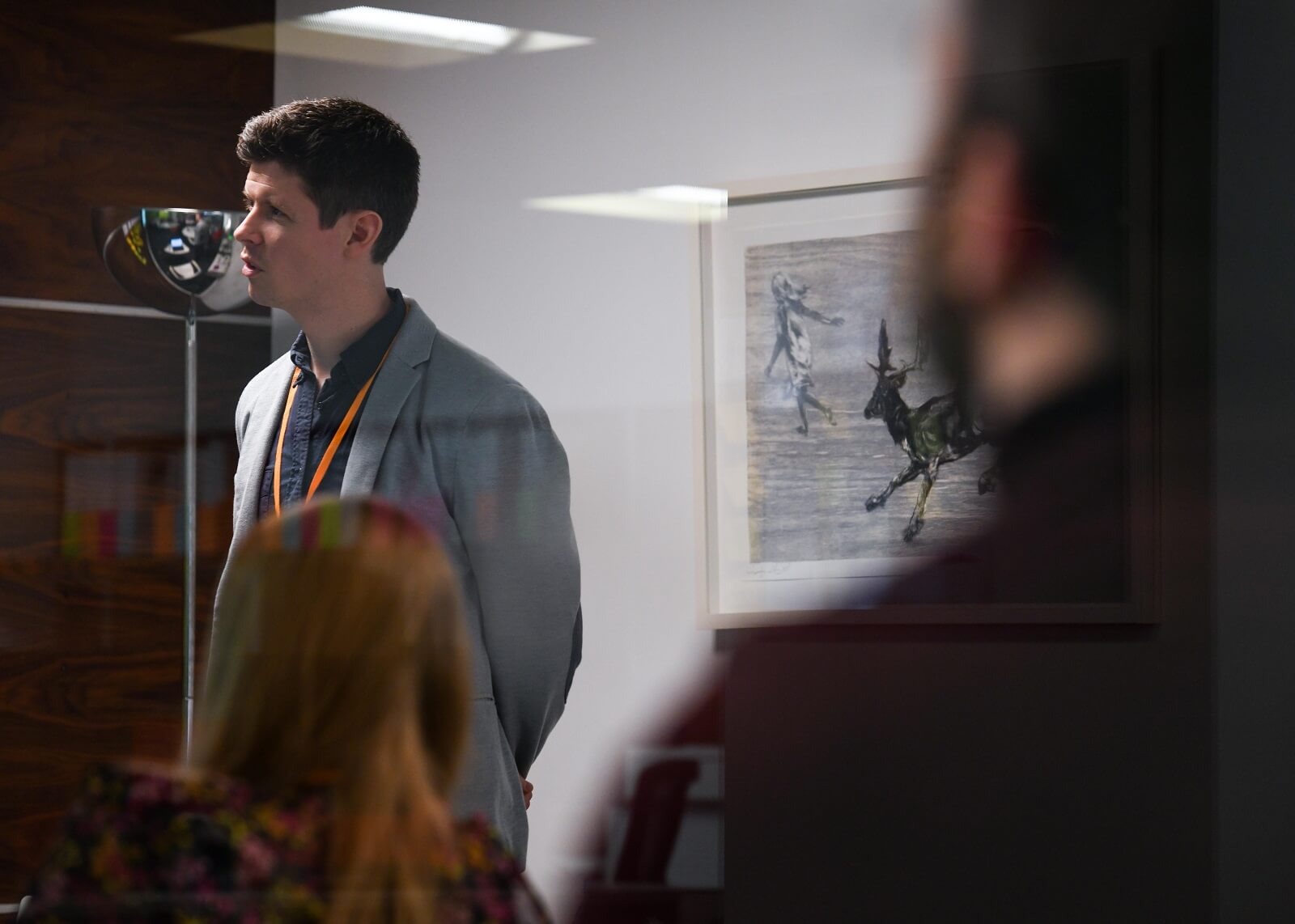 Session 5 - How to effectively forecast when planning digital experiences.
Nate Wood shared how effective numerical analysis helps marketers to see potential issues before they arise, especially when considering the ever-changing dynamic of customer journeys. The move forward from insight to foresight requires iterative forecasting and scenario modelling, something accessible and available to everyone.
Nate laid out the case for predictive analysis of performance to inform decisions on a regular basis, leading to increased efficiency and effectiveness. Digital changes rapidly, meaning that most marketing plans require frequent reviews and adjustments. By using scenario modelling, and defining the campaign performance, unexpected occurrences are easily reacted to as tolerance is built into marketing plans.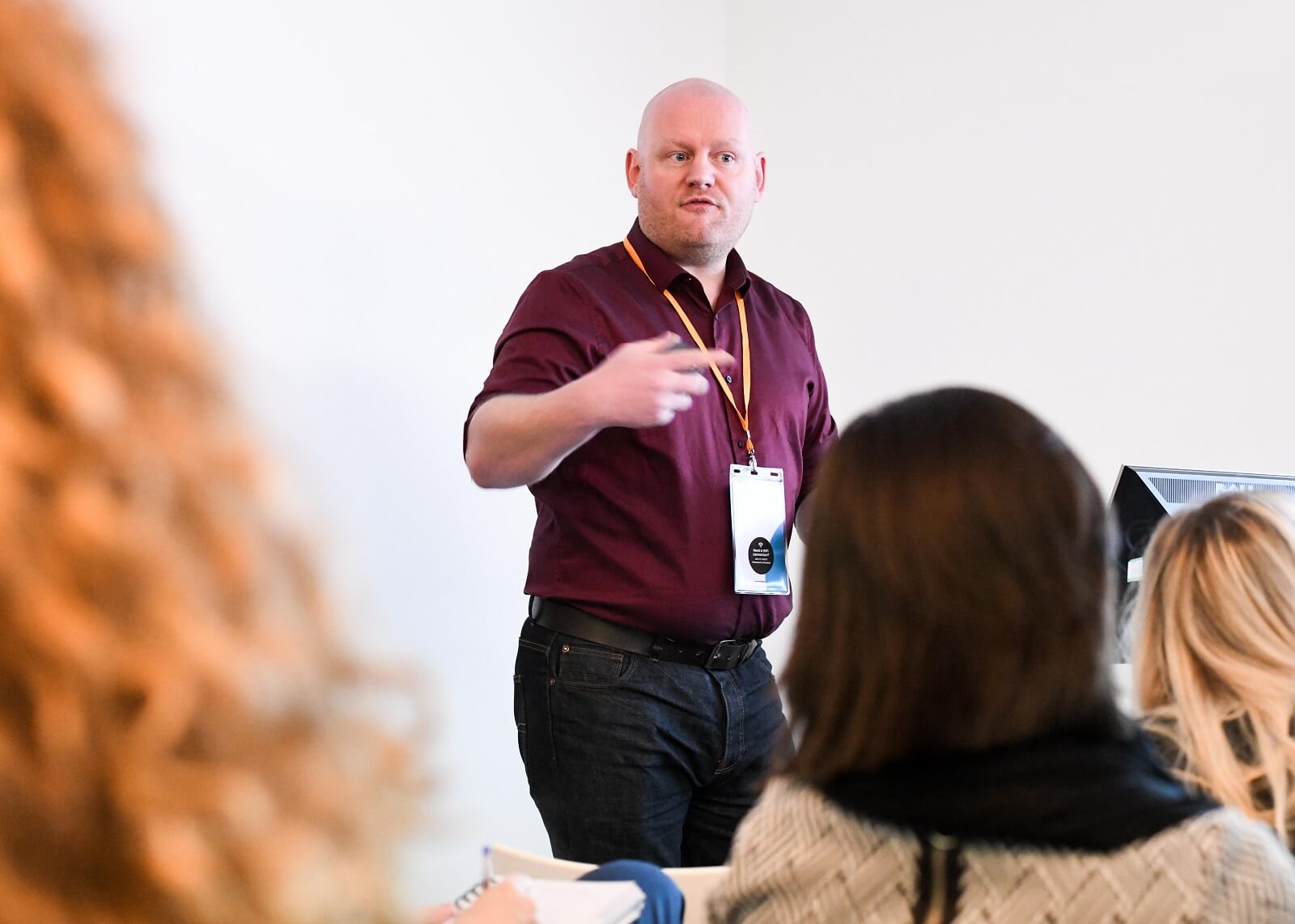 The session then went through a few case studies where qualitative and quantitative numerical predictions have helped clients to adjust strategies, identify and define targets, build investment cases and keep marketing plans on track.
If you were unable to attend client day but would like more information on any of the presentations or workshops, then please do not hesitate to get in touch and we will be more than happy to take you through any, or all, of the agenda.