Customer Experience Discovery
Our award-winning approach to Customer Experience Discovery delves into the experiences of your customers and how to address the 'moments of truth' to improve them.
How does the Customer Experience Discovery process work?
Offering great customer experience is a huge challenge, especially as consumer expectations are changing so rapidly. Our aim is to make CX part of your business's DNA; helping you improve as behaviours change and technology advances.
Our CX Discovery process captures your expectations and then challenges them against the real-life experiences of your customers. It uncovers the stages of your customers' journeys where they are faced with moments of despair or delight and identifies the solutions to help you transform their experience.
There is no defined solution up front; each CX project is unique, so the outcome will depend on your needs and those of your customers. However, all projects will include specific elements as part of three distinct phases - Customer Experience Validation, Journey Mapping and Design.
Validation
Our CX Discovery process starts with a kick-off workshop with your key stakeholders where we set the vision and framework for the project. We use empathy maps to define your audiences' needs, influences and then work with you to validate the findings against the experiences of real customers, ensuring a true customer focus from the off.
Journey Mapping
Completed journey maps identify the 'Moments of Truth' – points of specific interest that can be points of pain or gain for your customers. We investigate these Moments of Truth, using data to get a fuller understanding of the need or issues. Once we've uncovered and prioritised the Moments of Truth, we can set about putting together recommendations to improve.
Design
We generate projects, actions and activities that respond to your customers Moments of Truth, looking to improve their experience. This is where our digital marketing services come in. A CX driven mindset and our discovery process are infused throughout our services, so our teams can support any project.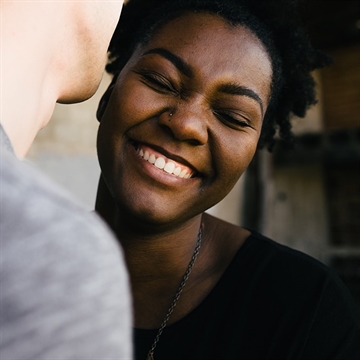 Download our FREE whitepaper
Our FREE whitepaper lifts the lid on the methodology of a groundbreaking research project we had the honour of working on with the NHS. It's a project that puts our CX Discovery at the heart of how digital services could be used to improve the mental wellbeing of Londoners, educating and empowering them on their journey to self-help and self-care.
We are incredibly proud of this piece of work and the recognition it's received. The approach and its implications for the NHS has been awarded by BIMA, The DRUM Search, DADI Awards and Wirehive.
Find out about our other services