When weighing up your options around whether to use a digital marketing agency or bring activity in-house, one solution is to take the best of both worlds.
Do you need help creating an in-house transition plan and building a team of digital experts?
What are the benefits of a hybrid model?
Using both agencies and in-house staff can give your business the brand connection of an in-house team and the broad experience of an agency. While there is no single model that fits every company, sector or situation, a hybrid model can offer a fantastic balance for many.
You can combine the experience, innovation and processes of an agency with the efficiency, integration and control of an in-house digital centre of excellence.
An agency can also help fill the gaps by providing expert guidance and support to your technicians. While agencies typically have a hierarchy where there are heads of channel managing a number of specialists, an in-house team may only consist of many specialists under one marketing manager. If they were hired, multiple channel heads would likely be underutilised.
But by tapping into an agency's higher-level expertise for regular but short periods of time, it's possible to secure expert guidance and input without the cost of hiring a full-time head of channel for each discipline.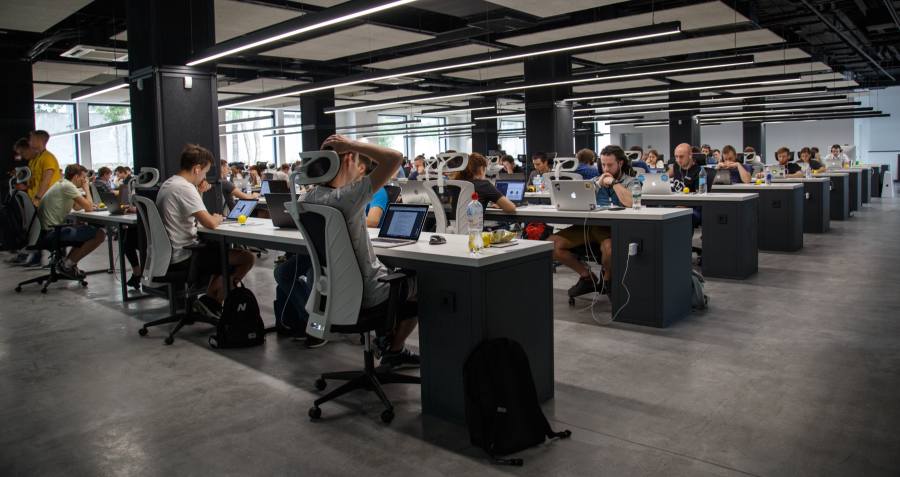 Top-down vs bottom-up: Which approach should you choose?
There are two ways to go about implementing a hybrid model for your business. Which one you choose depends on your access to local digital marketing experts and cost factors.
In a top-down model, the agency takes the role of senior managers, helping to define and drive the digital strategy for the business. In-house staff take care of the ongoing activity, and are supported in their roles by the agency consultant.
In a bottom-up model, the strategic and senior function sits within your organisation, while you recruit an agency for executing the strategy and tasks.
Benefits of the top-down model
The top-down model can be an effective way of training your in-house staff to execute activity. One of the key strengths of a good agency is delivering strategy, due to their experience across multiple sectors and clients.
Here's two key benefits to outsourcing strategy and bringing execution in-house:
Greater access to experts. With an agency taking taking on the strategic and senior function, you can utilise consultancy time across a range of specialists and consultants, reducing the need to hire experts across multiple fields.


Cost saving at the thick end of the wedge. Strategy, analysis and insight might take up 20% of your overall digital marketing activity time, while 80% would be the day-to-day management and execution. The top-down model means you can save costs, as some activities are simply not worth agency rates.
Benefits of the bottom-up model
Many organisations choose to blend the bottom-up model with a fully managed solution from an agency. They hire digital managers who manage the work of their incumbent agencies, with higher levels of in-house experts required to steer activity across a range of disciplines.
A couple of benefits of devising strategy in-house and finding an agency to execute it are:
Control. Your organisation retains the decision-making capability of having digital expertise within your team, closer to your business information.


Flexibility. This model allows you to in-house activity channel by channel over time, which reduces the risk associated with performance loss across multiple channels at the same time. This model also makes it easier to build in agency support for staff absence.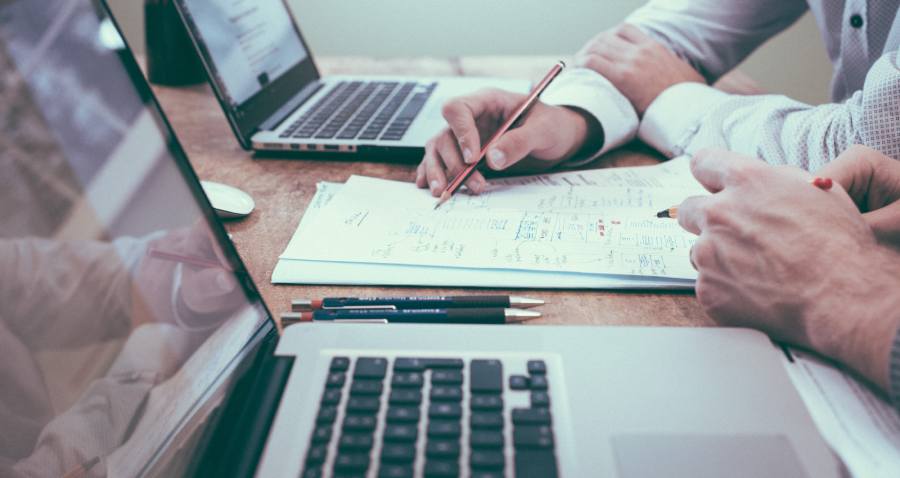 How to create your in-house transition plan
Once you've decided on the model that's right for your organisation, it's time to plan your transition from agency to in-house.
A transition plan should encompass all of the following:
A clear business case. This will cover why you should spend out on bringing digital marketing in-house, what it will cost, how you'll maintain or improve on the status quo, and what the potential barriers are.


A handover strategy. Plan a phased approach so you don't overwhelm your new team, giving them time to settle in and establish individual lines of activity before taking on more.


A risk assessment. A boring but necessary task to identify and quantify your risks and help you mitigate and monitor them as you go.


A SWOT analysis. You can't beat it for helping to organise your thinking. Name the strengths, weaknesses, opportunities and threats when it comes to your planning, execution, reporting and refinement.


A cost-benefit analysis. Look at the tangible (measurable) costs and benefits, as well as the intangible ones. This will sit at the heart of your entire in-housing project.


A business impact prediction. Using the POPIT model (people, organisation, process and information technology), illustrate the changes you expect to see as a result of adding a new team or function.
Download our guide to in-housing to learn more about how to carry out all of the above tasks and wrap up your transition plan, read our free guide to in-housing and creating a digital centre of excellence.
Keep learning with Fresh Egg
Join our email list like thousands of other marketing professionals to get updates on key industry changes, early access to free resources and exclusive invitations to Fresh Egg events in your inbox.