An Introduction to Conversion Rate Optimisation
Next course: 23rd June - Cost: £199 (inc. VAT) per person
Training conducted by:
Dinah Alam: Head of Conversion Services
Hans Hoogenboom: Conversion Services Director
Course duration:
9:30 - 11:45am | 2hr 15min
Course summary
This high-intensity online training course will provide all attendees with a solid basic understanding of Conversion Rate Optimisation and its key benefits.
The course is ideal for anyone looking to understand conversion rate optimisation and how best to approach it.
It will be run in two parts with a short break between them and finish with a valuable Q&A session.
Aimed for those with no prior experience or beginners in CRO, at the end of the session, you'll be familiar with a structured process, supporting tools and skills needed, some broad methodology and principles, and a how-to review the UX of your website for conversion opportunities.
What attendees will learn:
What you can achieve with CRO
'Test and learn' - a best practice approach
Methodologies and activities involved
Tools, skillset and resources to consider
The importance of data integrity
Reviewing the user experience for opportunities
Creating hypotheses and a test plan
Who should attend this course:
We've designed this fast-paced yet comprehensive course for anyone new to CRO or beginners in this field. We aim to give attendees enough understanding of the discipline to kick start it successfully in their organisation or business.
Reserve your place on this CRO course on 23 June
Your trainers for the session
Dinah has worked with all things digital since graduating. After a short stint as a freelancer within the creative industries, she soon moved into the very competitive and complex world of travel eCommerce, where she stayed for over 12 years. During this time, she worked for some of the best-known names in the travel industry, including TUI, Thomas Cook, Virgin Holidays and Kuoni. Each role focused on online sales growth by improving UX, evolving digital products and optimising customer journeys.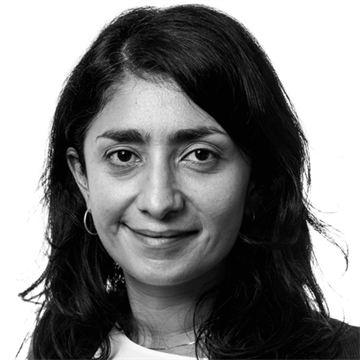 In 2015, he moved to Fresh Egg as a CRO executive. Here, he worked across a range of different clients and sectors including insurance, leasing, eCommerce and real estate. After a short stint away at another agency, Hans returned in 2021 to re-join Fresh Egg. During his time away he gained experience leading teams and working in new sectors such as pharma, finance and travel. This short time away has given him an even bigger appreciation for data and data science. This has led to a better focus and appreciation of combining data, psychology and design to create optimisation programmes for his clients that tackle customer struggles in a measurable and effective way.