What is IR35 and why does it matter?
IR35 is a piece of tax legislation designed to ensure HMRC collects the right amount of tax for contractors who are employees in all but name.
As of April 2020, companies will have a legal obligation to determine the employment status of any contractor who provides their services through an intermediary, such as a limited company.
If an individual is considered to be 'inside IR35', the employer will need to operate payroll for them and make employer's National Insurance (NI) contributions on the fees paid for the services they provide.
IR35 will apply in cases where the contractor would be regarded as an employee if they were providing services directly to the client, without the use of an intermediary.
Companies who rely on contractors can expect the following consequences:
The burden will be on the business to assess the employment status of their contractors
If those contractors fall within the IR35 rules, it will cost the company more money in terms of administrative resource for payroll and employer NI contributions
It is likely to result in a talent drain, as many contractors do not wish to become permanent employees
With our specialist project teams, we have a solution that enables organisations to carry on working with contractors on key projects - find out how.
How can we mitigate the impact of IR35?
As an established digital agency with 20 years' experience, we eliminate the IR35 risk by creating, integrating and deploying specialist project teams.
With our partners Acumen Business Law, we will provide a bespoke solution to ensure you can retain the key talent within your company and avoid the ongoing cost and burden of IR35.
We manage fixed-term projects for clients, providing vetted contractors from our extensive pool of experts. Our solution involves taking responsibility for your existing contractors and providing the required services using a combination of those contractors, our own experts and experienced project managers. Utilising the services of Fresh Egg removes the IR35 risk from your organisation.
Read how we helped Tropical Sky with a complex multi-site web build with a contracted specialist project team
Getting started
If you have not yet assessed your IR35 risk, then the first step is an IR35 role assessment, carried out by Acumen Business Law, in order to assess which contractors fall inside IR35.
What makes us different to recruitment companies?
We provide specialist project teams.
Many recruitment companies offer IR35 solutions, but our legal experts are not convinced that they will mitigate the impact of IR35.
The very fact that we are not just a recruitment company sets us apart. We don't simply place people in your business and leave you to it - we provide specialist teams complete with project management.
You'll be able to continue to deploy key talent, and you'll benefit from services provided by experienced experts with a proven track record.
Common questions about IR35
The simple answers is yes, it is possible. But in order to maintain contract staff your organisation will need to at the very least carry out a basic assessment to determine whether a team member is inside or outside of IR35. See https://www.gov.uk/guidance/check-employment-status-for-tax for more information.
Retaining the services, knowledge and experience of an existing contractor in this example is possible. To ensure you are within the IR35 guidelines, the nature of the working relationship between your organisation and the contractor needs to change. Our solution will involve us taking responsibility for your existing contractors and providing the service utilising a combination of those contractors and our experienced project managers on a per-project basis.
The first step will involve an IR35 Role Assessment, carried out by Acumen Business Law, to assess if the contract requirement falls within IR35. If the contract opportunity falls outside IR35, we can help you source a vetted contractor from our extensive networks. Alternatively, if the contract opportunity falls inside IR35 and your organisation wants to avoid IR35 tax implications, we can provide specialists and vetted contractors through a managed fixed-term project, providing both project oversight and project management expertise.
We can help by providing a bespoke solution for your requirements, utilising a combination of specialist vetted contractors, our digital experts and our experienced project managers.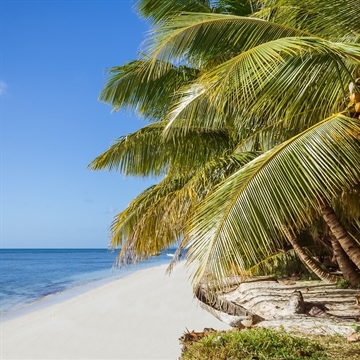 Read how we helped Tropical Sky with a complex multi-site web build with a contracted specialist project team
Luxury tour operator Tropical Sky contacted Fresh Egg to help complete a complicated rebuild of the groups websites that were behind schedule for launch. Learn how we quickly integrated a contracted team and managed the project to deliver ahead of schedule.