How to recruit the best digital marketing talent for your in-house team
Finding employees for your in-house team is about assembling a cohesive group of digital experts who will deliver results – and it relies on thinking about recruitment differently. In short, you need to lead with the opportunity.
1. Work out who and what skills you need
Which roles do you need to recruit for? A good place to start is defining the structure of your team and evaluating your roles.
The acronym RASCI, which stands for Responsible, Accountable, Supportive, Consulted and Informed, helps you map how your new digital team will be structured alongside your current marketing team, as well as defining areas of responsibility and reporting lines.
Create a matrix with each of your disciplines and tasks down the side and each of your team members along the top, to record who is responsible, accountable and so forth. Share this with the wider business, as it can be valuable for stakeholders outside your team to know what your team will be doing and how.
Keep your digital strategy and vision in focus at all times, and have a technical expert on-hand to help with specific requirements and key objectives.
2. Lead with the opportunity
What is the opportunity you're offering to your candidates? Good candidates buy into the chance to learn, grow, develop and experience something new.
Your job description should do more than describe the role you're recruiting for, and focus more on aligning yourselves and your candidates on what opportunity you're advertising. As well as responsibilities, skills, required experience and salary level, make sure you define the wider opportunity.
The digital space is very competitive, with large agencies continually recruiting and roles across the marketplace opening up due to the growing in-housing trend. To motivate and excite top digital talent, you'l need to think about work/life balance, company culture, non-financial perks, and career progression and development.
Ask yourself what's important to your team and what people get when working for your company. Maybe you're a team of hardworking and smart people who understand how important flexible working is, for example.
Get this right and you'll have a happy, productive and dynamic team that wants to stay.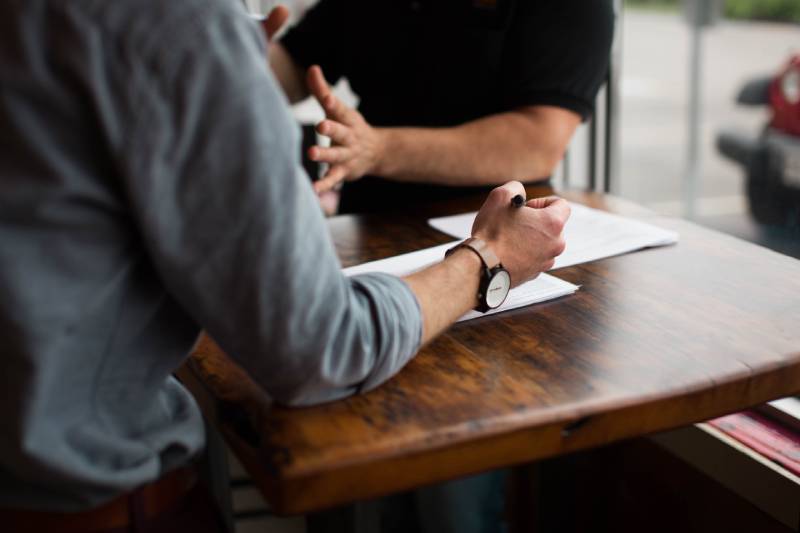 3. Choose your recruitment strategy
How will you find and retain talent? It's important to choose the right process to conduct your search.
You could rely on one trusted specialist recruitment consultant, bring together a small panel of recruiters or go it alone. Whatever you decide, you need to right skills on the table to assess experience, behaviours and technical capabilities.
It's also vital to tap into active and passive candidates for the best possible talent pool - the latter are said to take up 80% of the market.
Your candidate acquisition strategy should encompass using channels like LinkedIn to contact target profiles, such as those with job titles a step below the role you're recruiting for as they may be ready for the next step in their career. You should also be raising your company's digital profile to make sure you stand out as a reputable employer.
Headhunting is a specific, targeted approach to finding candidates, and involves using social platforms, competitor websites and recruitment consultants. Your 'opportunity' groundwork will help identify whether you and your potential candidates are aligned.
We reveal methods of increasing and decreasing your talent pool in our guide to building an in-house centre of excellence.
4. Create a competitive offer
How can you balance salary with the attractiveness of the role? Depending on the motivations of the individual, non-financial motivations like company culture and professional growth can attract quality talent.
Research salary ranges for different roles in your catchment area. Your prospective candidates will be digitally savvy, so they can research what they're worth online.
There are many cost effective ways to make your company a more appealing place to work, such as:
Flexible working
Leaving an hour early on Fridays
Getting your birthday off as an extra holiday
Leave days to support local charities
Discounted gym membership
Free fresh fruit
Digital businesses have some of the most forward-thinking staff incentive programmes, and this is who you're competing with.
You may be able to offer training as another perk, especially where you require a team member to 'wear two hats'. Consider hiring someone with a core set of skills and provide training in the other duties you need them to complete.
5. Design a smooth interview structure
What will your screening process look like? A well-planned and well-structured interview can make all the difference, so make sure your interview panel stays on track and draw out what you've seen on the candidate's CV.
You will want to ensure every interview is consistent and that you confidently sell the opportunity on offer and match it with a candidate's drivers.
In order to assess technical expertise at interview, if you don't have a sound knowledge of the subject or specialism you should have a technical expert in the room.
Either buddy with a technical expert throughout the whole process, or have them draft set questions and model answers.
While it's sensible to be thorough, be careful not to over-interview your candidates, as you may lose talent to another organisation. The better planned, prepared and composed your interviews, the fewer rounds you are likely to need.
6. Choose and close your candidates
How will you make sure a candidate accepts your offer? Great talent won't stay on the market for long, especially in the candidate-short world of digital marketing.
Recruiters use reliable strategies to close candidates. The offer process should be as quick and easy as possible, or you might find they accept an offer elsewhere.
If you have listened carefully to a candidate about their drivers and reasons for moving, it should be less likely for them to decline your offer.
Understanding their goals and needs should mitigate the risk of them deciding the role isn't right for them.
Of course, you don't need to go through this stage, or any of the recruitment process, on your own. Fresh Egg's recruitment team can be on hand to help you every step of the way. Find out more about our recruitment services and get in touch to see how we can support you.
Download our guide to in-housing to learn how to decide whether in-housing is right for you, what to bring in-house and how to create your own digital centre of excellence, from recruitment to retention.
Keep learning with Fresh Egg
Join our email list like thousands of other marketing professionals to get updates on key industry changes, early access to free resources and exclusive invitations to Fresh Egg events in your inbox.