Training: An Introduction to Strategic Thinking for Digital Marketing
19th November - Cost: £199 (inc. VAT) per person
Training conducted by:
David Somerville: Strategy Director
Nate Wood: Strategy Director
Course duration:
2hr 15min
Course summary:
Digital is a complex, fragmented, fast-moving field where today's plans and activities may need refinement and rethinking tomorrow. Thinking strategically can help you maintain a consistent direction and level-head in what can sometimes feel like a chaotic environment. In this course, you will learn the basics of strategic thinking. We will highlight the key competencies required for strategic thinking, as well as the enabling factors that will open up your ability to think strategically. You will also learn how to apply these skills to your digital marketing plans and processes during the course.
What attendees will learn:
What is strategic thinking, and why is it essential in digital?

What is the difference between strategy and tactics?

Strategic thinking competencies

Strategic thinking enablers

An overview of the RACE and SOSTAC strategic models

The Fresh Egg strategic process

How to define your current situation

How to determine the end state vision or North star

Planning and prioritising activity to meet objectives

Measuring progress and success
Who should attend this course:
This course is ideal for marketers who need to step back to see the bigger picture or for marketing leaders looking to introduce some strategic thinking within their teams.
Your trainers for the session
Nate Wood - At Fresh Egg, Nate is a Strategy Director with specialist expertise in paid media and search. He is particularly interested (and skilled!) in building integrated cross-channel strategies and has detailed knowledge of the retail and charity sectors. Nate also consults with our clients to help build and maximise the potential of their in-house capability.
David Somerville - In 2017 David moved into the role of strategy director, with a remit to help clients with their digital marketing strategy. A stand-out project that David has been providing strategic direction on is called "Good Thinking", an NHS online service that has the aim of improving the mental wellbeing of Londoners. The project won eight awards in 2018, including a Drum Search Award and DMA Silver Award. During his time at Fresh Egg, David has spoken at a number of industry events, including the CharityComms annual conference and written articles for websites such as Econsultancy.com and SmartInsights.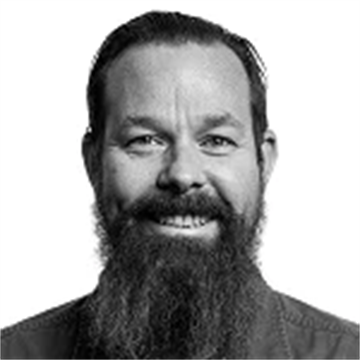 Reserve your place on this course
What our delegates say...
I think Julian really understood what we want out of our analytics which made the training feel very relevant to us and therefore engaging. It was reassuring to have an indication of which of the reports in GA are the most useful and likely to generate actionable insights, vs which ones we can safely ignore.

Alex, The Health Foundation
The team ran two excellent training sessions for us, led by Julian Erbsloeh, the training sessions were for audiences with mixed prior knowledge levels but were both incredibly useful to everyone in the room. There was plenty of hands-on activity to ensure everyone was engaged throughout the training. We'd love to work again with Fresh Egg team, and I would highly recommended.

Roxanne, fashion retailer
There was a really good mix of quick wins (for example, configuring default channel grouping) as well as longer-term projects for us to think about (for example, how we can use segments to track journeys across the website in a meaningful, insightful way).

Kate, The Health Foundation
Discover our other digital marketing training courses