It goes without saying that December can be a bit of a whirlwind of a month.  The anticipation for the festive break being countered by the never-ending list of things that must be done before finally switching on the out of office on December 24th. 
However, with time fast disappearing and the velocity of pre-festive-panic increasing by the day (both at work and at home), it can be very easy to let your festive charitable contribution be nothing more than dropping a bit of loose change into a bucket for the Salvation Army brass band - although, of course, always empty your pockets when you can to support the incredible work they do.  
What I am trying to say, is that giving back can be so much more tangible - especially during the festive period as we should all look to support those who are less fortunate than ourselves.  With that in mind, we like to make it a little easier for all our staff to give something back during the festive season and support our local community in the process. 
At our Worthing HQ, we have two Christmas Trees.  The first is closely guarded by Bumblebee and is for our annual, agency-wide, Secret Santa - which, btw, is always absolutely hilarious.  The second is where we hang a number of gift tags - but not just any tags.  The tags have been provided to us by local charities and each tag suggests a gift that will benefit a specific person, from within our local community, that they support.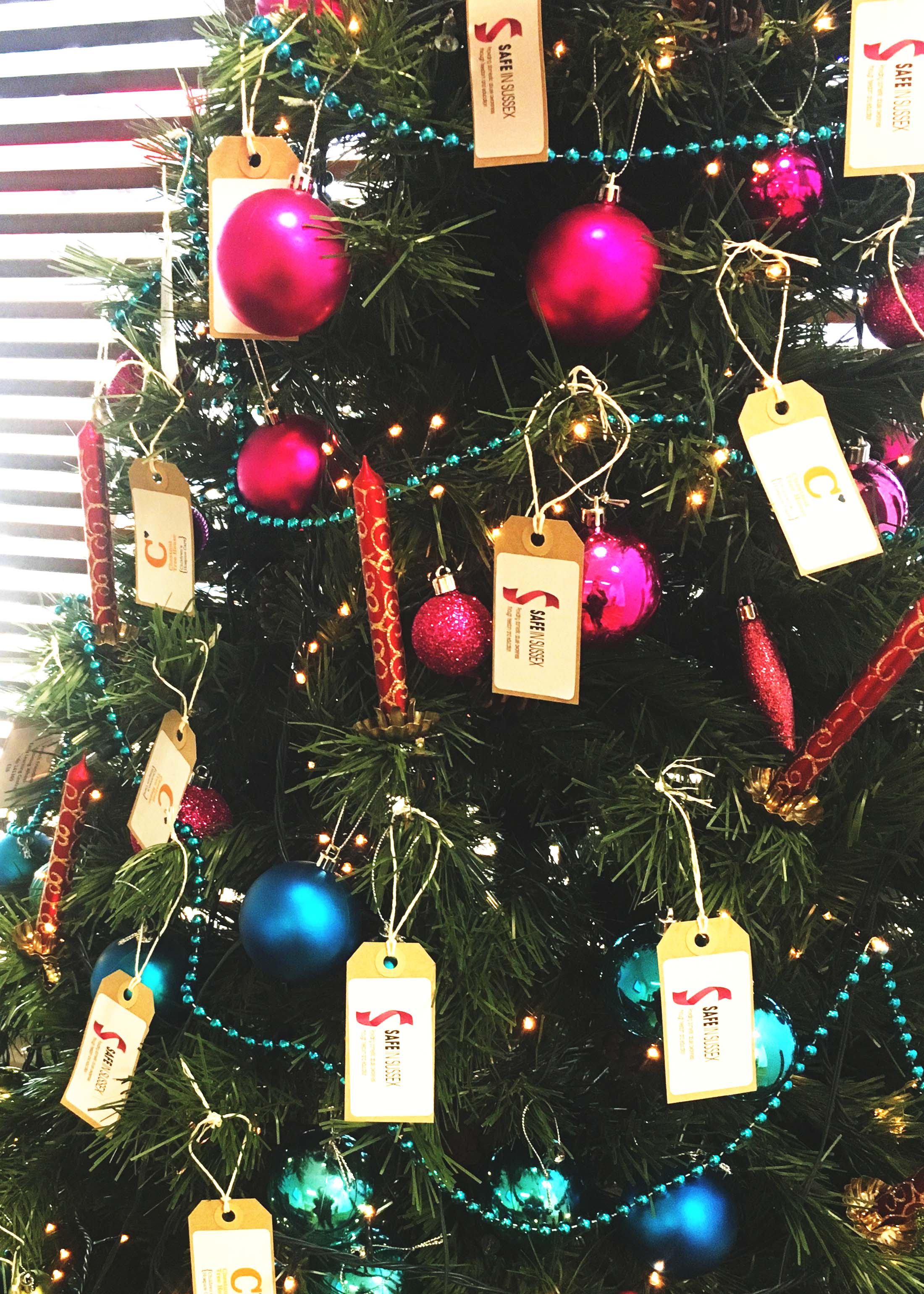 We all pick a tag and then go out and purchase whatever it suggests – wrapping it ourselves (or more asking for wrapping help from Debbie our receptionist / professional present wrapper) and then popping them back under the tree in time for its delivery on Christmas day. 
I know I am not alone when, from amongst the madness of my own Christmas Day morning, I take a moment to appreciate that my gift has given its recipient a moment of joy they otherwise may not have had on Christmas morning. 
We support a number of charities so that everyone from across the business can choose who they would like to buy for based on their own personal values. This year we are supporting:
And you don't even have to work here to get involved.  If you're local, one of our partners, client or just passing the office, please come in, grab a tag and our Fresh Egg elves will be sure to deliver your gifts to those in need.
We ALL love this element to our festivities here at Fresh Egg and, with this being our seventh year of running the initiative, long may it continue.
Right … who's pinched my Sellotape?