Gareth Williams – Football-Loving Foodie
Written by Fresh Egg - 22 May 2013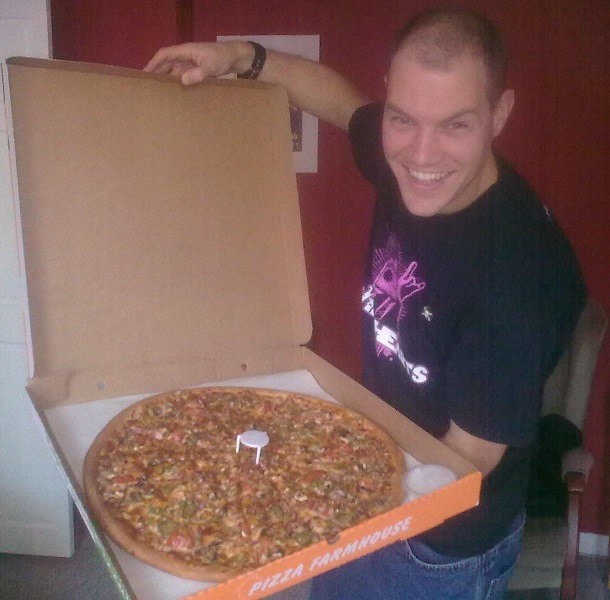 Gareth Williams joined the team as a project manager last month, and has been making himself incredibly useful ever since. Before joining Fresh Egg, Gareth was project coordinator at CWT Digital in Brighton and worked mainly on dynamic packaging and cruise websites for travel industry clients. Prior to this, Gareth was a project manager at Silent Manager, a producer of fantasy sports games used as engagement tools for brands, and while there worked with such big name brands as MSN and Guinness.
Perhaps not that surprisingly, Gareth is also a big fan of real football, and claims to have yet missed a league game at the Brighton and Hove Albion stadium in Falmer. However, he does admit that this "has given me several new grey hairs"). He also has a passion for Aussie rules and as such can often be found getting up stupidly early on weekends in order to watch games (although he's not optimistic about the chances of his team, the Melbourne-based Western Bulldogs).
Like many Fresh Eggers, Gareth enjoys travelling and has made several trips to exotic lands such as Australia and Sweden to see friends over the past few years. He's also a bit of a foodie, claiming to have something of a pizza addiction ("I could probably have built a cardboard house from the pizza boxes I've recycled over the last couple of years") and also being particularly partial to "really hot food". The latter tends to take the form of taste testing new hot chilli sauces (even the insanity varieties) with friends and taking part in chilli cook offs using some of the world's hottest specimens.
Travelling and tucking in aside, Gareth also goes to see a lot of live music (punk gigs being his preference) and is an avid reader of books of all genres (although he is currently still adapting to the lightness of a Kindle as opposed to the reassuring volume of a trusty paperback).
When asked the all-important question of why he wanted to join us here at Fresh Egg, Gareth said: "I've been hearing great things about Fresh Egg over the last few years. This is a really exciting time to be joining a market-leading proponent of digital media in the Sussex area."
Welcome to the team, Gareth!
Gareth's Desert Island Survival Pack
Film: Dazed and Confused
Song: Rooting for the Bad Guy by The Wildhearts
Book: Anything by Tim Dorsey