Helping Nutley's Kitchen Gardens with digital marketing strategy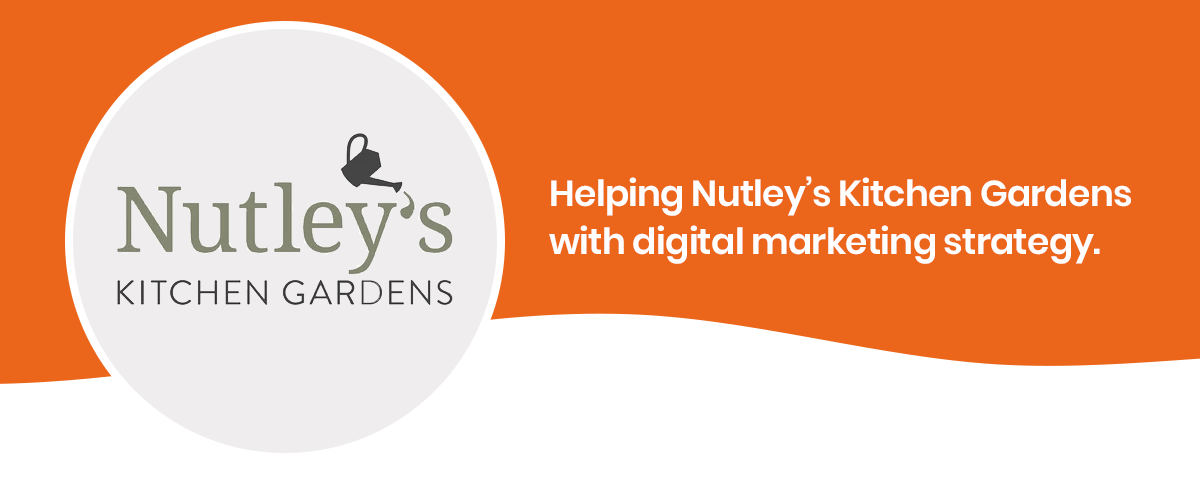 We are delighted to be working with Nutley's Kitchen Gardens after being chosen to support the business with expanding its online presence.
Over the next few months, our digital strategy team will help Nutley's create a digital marketing roadmap that will enable the business to grow its digital marketing presence. We will also support the in-house team to expand their knowledge of what channels to grow the business.
"There are so many things your garden can do for you, and the nation's re-discovered love affair with our own back yards look set to stay. I'm absolutely delighted to be starting work with Fresh Egg, so we at Nutley's can improve our engagement with customers old and new, bringing them in touch with the products they are searching for."

Jo Nutley, Founder
The business was started in 2008 by grow-your-own enthusiast Jo Nutley in Worthing. Nutley's has flourished into reaching a £3m+ annual turnover and is now looking to build an established online retail presence with ambitions to expand further in 2021. Fuelled by the pandemic and people spending more time in their gardens, Nutley's has become an exciting community dedicated to the ever-popular kitchen gardener.
"It's fantastic to be working with Jo and her team. I answered the initial call into Fresh Egg to see if we could help. Following a long initial conversation, I was confident we could help Jo with the business's digital challenges. I'm delighted we were chosen to expand Nutley's Kitchen Gardens' reach beyond their current channels and help people find and buy from this exciting local business."

Lee Colbran, Co-founder