Meet Ornella Mignella our new SEO Manager
Another new addition to the Fresh Egg team is Ornella Mignella, who joins us as an SEO Manager. We caught up with Ornella and asked her how she got into SEO, what she likes about it and what she thinks will happen with search in the future...
SEO is like running a marathon or practising yoga. It requires calm, patience, resilience, resistance. We are constantly engaged in a 'fight with the unknown', so you have also to be curious and eager to solve 'mysteries' and problems that can suddenly occur. It's not a usual and boring office job, that's for sure!
Ornella Mignella, SEO Manager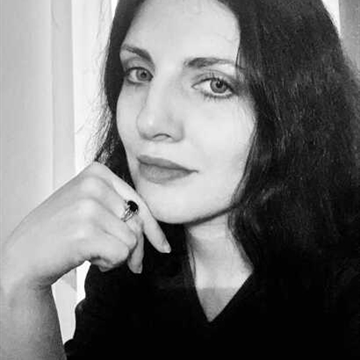 Firstly, describe your career path to date and how you got into search engine optimisation?
After moving to Brighton years ago, I realised that I could combine my economics and marketing background with something more dynamic, fresh and various. I remember that everything started in a very non-digital and old-fashioned way - I borrowed a digital marketing manual at the Jubilee Library, and more followed. In a few weeks, I knew that SEO could offer me what I was looking for. And I have been doing SEO ever since - either working in agencies or as a freelancer and as a part of a remote working international network before it was 'mainstream'!
In your role as an SEO, what gives you the greatest job satisfaction?
When I see my recommendations becoming implementations and implementations turning into conversions, that is priceless.
What is your proudest achievement/biggest win as an SEO to date?
It might sound cheesy, but it's an everyday achievement. SEO is an industry that runs fast. Keeping pace with it is already a win.
But I remember when I worked as a freelancer, and I had for the first time an important project, and I was the only one responsible for the SEO part of it (it all went well, of course). It was my very first challenge, and the client was happy with the outcome.
What is your favourite part of your job role?
The teamwork and the participation of the people, both colleagues and clients. Although AI and machine learning are becoming more and more predominant in digital and SEO, I will always firmly believe that SEO is based on relationships between people. It's all about people. And as SEO experts, we can have the power, to some extent, of making the virtual world a bit of a better place.
In your opinion, what qualities does someone need to be effective in an SEO role?
SEO is like running a marathon or practising yoga. It requires calm, patience, resilience, resistance. We are constantly engaged in a 'fight with the unknown', so you have also to be curious and eager to solve 'mysteries' and problems that can suddenly occur. It's not a usual and boring office job, that is for sure!
If you could change one thing about SEO, what would it be?
I won't change a thing about SEO per se. If SEO is what it is and how it is, it's because people (in the past) behaved in a way where some changes were necessary. I'd change what's beyond SEO, starting with educating tomorrow's users while still at school. I'd change the way non-SEO people perceive SEO, and this would be achievable only by educating them. They are the 'users' we work for. We want to give them the best search experience and the most relevant results to solve their problems and answer their questions. But we need their help as well.
How do you think SEO might change in future?
As I said, machine learning is now reshaping the SEO landscape. In my opinion, this will shape our way of working, and we will see automation develop further in some aspects of our job. We will have less control over this, but at the same time, we will need to increase our knowledge and develop even more skills.
Are there any industry experts or role models that have influenced you?
My colleagues, mentors and managers, I have had the pleasure of working with over the years. Not influencers as such, but great human beings highlighting how best to overcome their daily challenges.
What do you think the biggest challenges are for brands implementing SEO?
Each business has its intrinsic difficulties, so no one size fits all in terms of challenges. However, often it's a problem of time and budget, as SEO is often seen as an 'optional asset' or a minor investment by some companies. It's not. It's necessary as much as the machinery or any other company asset. You cannot longer ignore it or, worse, do it poorly. It's a digital piece of craftsmanship that every business needs to be equipped with internally and externally to take advantage of the available rewards.
What do you think are the biggest misconceptions around working in SEO?
People still think it's all about ranking and keywords. This is only the tip of the iceberg!
What differences do you see between SEO in Italy and the UK?
I had the opportunity to work directly with Italian businesses over the years, although not many. My impression is that doing SEO in Italy is both less complex and more difficult due to the same reason: the delay of most businesses' understanding of the importance of digital marketing. So, on the one hand, it can be less complex because you must work mostly on the basics of SEO, but on the other hand, it can be more difficult to move on to the next steps because clients often think that once the implementations are put in place the SEO job is done.
What's the first web browser you remember using?
Lol. Internet Explorer! I think of it like a very old grandparent (this makes me feel old too!).
What do your family and friends think you do for a job?
They are like "Wait, I forgot, what do you exactly do? You work for Google, right?" or when my parents introduce me to someone: "… and she works with the internet" or "she works with computers".
This is all partially true - I work with computers, use the Internet, and Google is involved.
What is your favourite way to eat an egg?
The easiest and the most decadent comfort food. To make it, you need yolks, sugar, and Marsala dry or fortified wine. Mix the yolks, the Marsala, and the sugar in a pan, whisk them in a bain-marie and when the cream is ready, let it cool down and enjoy it with Savoiardi biscuits. You'll find a great recipe here.