'Fix Mobile Usability Issues' – Does Google's Latest Mass Warning Mean Big Algorithm Changes Are Coming?
Update - 05/03/2015
Gary Illyes from Google has provided further details on the upcoming mobile-friendly ranking factor in a recent discussion panel at SMX West. Google has confirmed that the ranking factor runs in real-time and on a page-by-page basis.
What does runs in real-time mean?
When Google crawls and indexes a page it will automatically assess the page against the mobile-friendly ranking factors in real-time. This will mean once a page has been optimised for mobile and has been crawled by Google the page will immediately see a benefit from the algorithm. This is good news as it means webmasters will not have to wait for Google to release an algorithm update before they see any of the algorithmic benefits of optimising their website for mobile. The mobile-friendly label Google is now showing in search results for mobile optimised websites will also be immediately added once a page is optimised for mobile.
Page-by-page analysis
Google has confirmed the algorithm is run on page-by-page basis. This means only pages which have been optimised for mobile will benefit from the algorithm. Google isn't going to penalise the entire site if a section of a website isn't optimised for mobile. This provides the opportunity to focus on optimising key areas of the website first, to ensure revenue driving landing pages are optimised for mobile.
You can find more information here.
------------------------------------------------------------------------------------------------------------------------------------------------------------
Google expanding use of mobile-friendliness as a ranking signal starting April 21
"Starting April 21, we will be expanding our use of mobile-friendliness as a ranking signal."
"This change will affect mobile searches in all languages worldwide and will have a significant impact in our search results. Consequently, users will find it easier to get relevant, high quality search results that are optimized for their devices."
http://googlewebmastercentral.blogspot.co.uk/2015/02/finding-more-mobile-friendly-search.html
------------------------------------------------------------------------------------------------------------------------------------------------------------
Over the past few days, Google has started to send out mass notifications via Webmaster Tools regarding mobile usability errors. These appear to be going out to any site that Google sees as not mobile-friendly.
What does Google's fix mobile usability issues warning look like?
The screenshot below shows a copy of the notification being sent out:
So, what do these warnings mean to website owners? What action does your business need to take? In this post you will find Fresh Egg's recommendations for what to do if you have received one of these messages, as well as opinions from some of our very own digital experts.
Why has Google sent these warnings now?
These messages shouldn't come as a surprise to most of us. Google has been hammering home the point that sites should be offering a mobile experience for years, first introducing guidelines in 2012.
Other key highlights along the road to these Webmaster Tools messages include:
June 2013
Google stated it planned to address sites that are misconfigured for smartphone users:
"To improve the search experience for smartphone users and address their pain points, we plan to roll out several ranking changes in the near future that address sites that are misconfigured for smartphone users."
May 2014
Mobile usability was added to PageSpeed Insights:
June 2014
Google started to include a message in search engine results pages where it believes a faulty redirect is in place:

July 2014
Google began to notify users when pages may not work on their devices. As an example, Adobe Flash not being supported on iOS:
November 2014
More recently, Google introduced a signal that highlights mobile-friendly websites to users:
This actively encourages users to only clickthrough to websites that they know will offer a mobile-friendly experience. This new wave of Webmaster Tools messages appears to be the prelude to the next phase of shaping Google's mobile search results.
Google wants quality
Google has always been about providing its significant user base with quality search results. Websites that are not mobile-friendly are not in-keeping with Google's mantra of providing its users with an 'excellent experience.
As mobile use has grown, the quality of results for mobile users has diminished; this presents a risk to Google and so it must take action.
Will my website lose visibility if I don't take action?
If Google is sending mass messages out, it tends to be an early warning sign that something big is coming. Ignoring this message is simply not an option.
Google has offered explicit advice relating to the parts of a website that are not mobile-friendly, or indeed the entire site within the warning messages.
The message can be interpreted as a prelude to a forthcoming change in the way that Google presents results in its mobile search result pages. It is possible that a filter will be applied that will reduce visibility of all websites that have received the mobile usability message, unless sufficient action has been taken to fix the issues.
The worst case scenario here is simple - sites that receive this message lose all visibility in Google mobile search.
When this will happen is not known. However, this is an official warning and there will be limited time to make the required changes in order to satisfy Google if an algorithm update is applied.
It is highly likely that any algorithm update will affect mobile search and not desktop search, although this is only speculation. It cannot be treated as an absolute until the algorithm is set live and the impact is fully understood.
Will a mobile algorithm update impact brand search?
For now, this is a complete unknown. However, it is a possibility that the algorithm would simply impact all results that are not mobile-friendly, including brand search within Google's mobile search results. It is best to prepare for the worst case scenario here.
What should I do if I've received the mobile usability message?
1) Assess the risk
Read the message in full. Take a note of how many pages Google is assessing and how many of these it has deemed as having mobile usability errors. Look at what percentage of the website could potentially be impacted by a future algorithm update.
2) Assess the commercial risk
Look at the pages that Google has identified as problematic and assess how much traffic could be lost if the worst comes to the worst and all organic mobile traffic to these pages is lost overnight. What percentage of transactions/leads/assists will be lost if this happens? The figures produced from this piece of work should be all you need to convince others that immediate change is necessary.
3) How quickly can this be fixed?
Once you have the figures and the case for remedy, see if you can get this issue ahead of all other development priorities. It's challenge enough if you have only got a few pages to optimise; if your whole site is poorly optimised for mobile users, you have a huge task ahead of you. Time is not on your side and plans must be quickly put into motion to ensure the site is fully mobile optimised as quickly as possible.
There are currently a lot of opinions on the web about what all of this will mean for mobile search, some of Fresh Egg's digital experts weigh in their opinions on this:
Lee Colbran – Digital marketing director
"To be honest the issue of mobile accessibility has been growing and growing – it is now at a point where there are many businesses that are simply not in tune with the audience and have not converted their offering to suit the change in user habits.
"While it is great that Google is using visibility within search results as a shock and awe tactic to force businesses to ensure a mobile proposition exists, it is a pity Google has not done the same with Accessibility standards and actually done some good to assist the hundreds of thousands of internet users that struggle to access websites due to poor accessibility."
David Sewell– Head of innovation
"Google may be concerned that revenue from mobile devices is lower than from desktop, despite more search taking place on mobiles. The potential for reduced sales on mobiles may twist budgeting decisions and divert more paid advertising to desktop devices, in the belief that the returns are greater.
"Google is forcing site owners to ensure that the mobile experience is excellent, so that transactions are easier and the experience better. This in turn will help switch budget to mobile for advertising."
Duncan Heath – Head of conversion services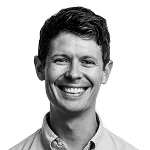 "When optimising your site for conversion, it's important to consider the complete journey that users experience from when they start browsing, to when they convert on your site. For many users, this journey will start with a search on Google, who itself offers a mobile-friendly experience.
"If your site is not optimised for mobile, not only will you lose out in terms of organic visibility, you'll also be providing users with an inconsistent and jarring experience – taking them from an easy and comfortable Google environment, to one that suddenly requires substantially more effort, more friction, and more thinking. The response of many users will be a desire to quickly return to the comfort of Google and to find an alternative path that keeps their journey easy and requires minimal use of the grey matter."


Ryan Ogilvie – Senior inbound marketing manager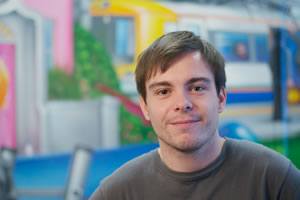 I had to weigh in on this one:
"The clock is ticking on this one and my biggest concern with this is time. Is Google going to give webmasters enough time to sort these issues out? If a site receives a message and the owner needs to build out a fully responsive or mobile-specific site, then how long have they got to do this? The creation of a few pages can be time intensive alone but the creation of a fully responsive site will take businesses months to plan, build and launch.
"This change could impact more sites than any other algorithm update we have seen in recent years, including the likes of Penguin, Panda, Hummingbird and Pigeon. And business owners have no way of knowing the impact of any future change to the mobile algorithm, or when it will arrive, until it actually happens. It could be tomorrow – my prediction is to expect change in the next few weeks.
"Google isn't afraid to dish out penalties – why wait six months to roll out changes to mobile search when many businesses already have the mobile experience completed and Google users aren't currently receiving the optimal experience?"
Take action today
In summary, this is not an issue that can be left for a later date; there is a huge risk of losing a significant portion of Google organic traffic from mobile search if this is left untouched. Look at getting plans into motion today.
If your business needs assistance in putting together a plan for the creation of a mobile-friendly offering then please get in contact with us today.