How to set up an e-commerce site in 8 steps
If you're new to the world of online retail and are looking to step into e-commerce for the first time, there can be a lot of learning required. It's not immediately obvious what's required to get a new online business off the drawing board and into production.
In this blog post, I talk through the eight steps you need to take when setting up a brand new e-commerce website.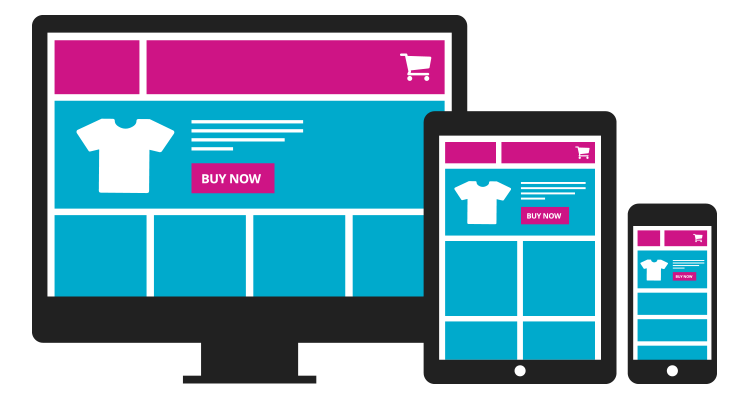 1. Choose your domain name
The first thing you will need to get started with e-commerce is a domain name for your website. Domain names can be purchased through hosting companies, or domain registrars. A point to consider is the target market for the new domain: will you be targeting just your local market or an international one? If you are targeting multiple regions or countries, do you need to purchase more than one domain name, or can you deliver everything through a single domain on a non-country specific top level domain (TLD)?
2. Obtain a secure (SSL) certificate
If you are not using a pre-packaged e-commerce service, then alongside the domain name you will also need to obtain an SSL certificate. An SSL certificate is needed to secure communications between a visitor's web browser and the web server hosting your website. There are many providers of SSL certificates (for example, Thawte or Symantec). Alternatively, some hosting companies will take care of the SSL for you, so you may be able to purchase through your web host. Costs vary between providers and you'll need your domain name registered before you can purchase an SSL certificate.
3. Choose the right hosting package
All websites have to sit on a server somewhere. Choosing the right hosting package is important for more than one reason:
Website speed
Hosting your website in the same country that you're selling to can have an impact on how quickly the website loads. If you're selling to a multi-national market, then consider the use of a content delivery network (CDN) to help localise your site to different target countries.
Google has hinted that site speed is a ranking factor in its algorithms so there are SEO benefits to having a good host, as well as the obvious user benefits.
Uptime and performance
The reliability of the host to keep the website up and running is vital. If the website spends half the time offline, then you won't be taking any orders.
At certain points of the year, such as Christmas, the demand on your website will (hopefully) increase significantly. It's important to understand how the extra traffic will increase the load on your webserver and the impact that can have on the site's performance. Too much traffic may even cause the server to trip over and crash, taking your site offline. Cloud hosting solutions are a good option for dealing with increasing demand, as it's possible to scale the server capacity up in line with demand.
Shared hosting environments
If you are considering shared hosting as an option for your e-commerce site, then think again. As you have no way of controlling who is hosting on the same server as you, it's not a good idea to enter into shared hosting – you won't be able to maintain control of the security of your site's environment.
The other companies hosting their websites on a shared server may not be as diligent in their security procedures and could unwittingly provide a hacker with a backdoor into your website. A data breach can be highly disruptive to your business, destroy your online reputation and leave your customers' personal details open to anyone who cares to look.
Most web hosts will be able to offer Payment Card Industry (PCI) compliant hosting for an e-commerce customer.
4. Choose the right e-commerce platform
Selecting the e-commerce platform that your website will run from is an incredibly important decision. Changing platform at a later date can be a very time consuming and expensive operation, if you have thousands of products to move.
There is a vast range of e-commerce platforms available, in the form of Software as a Service (SaaS) storefronts, off-the-shelf software, or bespoke solutions. Each has their own benefits and drawbacks.
Software as a Service (SaaS)
For a small monthly payment, an aspiring online retailer can set up a cheap and cheerful e-commerce business. Providers such as Shopify.com or Bigcommerce.com offer mass market, template builds with a configurable front end presentation.
These solutions are great for dipping your toe in the water and finding out how the world of e-commerce works. It's very quick to throw together a website that looks nice and functions. However, the platforms are heavily templated and making adjustments to your site to add in large-scale customisations is not an option. There's little to differentiate between the different e-tailers on these platforms.
Off-the-shelf software
Off the shelf solutions are sold on the mass market basis, but tend to require a higher level of technical ability to set up and do allow for much more in the way of customisation to the platform. Magento, Zen Cart, and Kentico are examples of open source, off-the-shelf e-commerce software, all of which are highly feature-rich and extendable.
A major drawback to any off-the-shelf solution is the amount of unnecessary features that often come bundled into the platform. Tools that are designed to meet the needs of the mass market often end up over delivering to individual businesses that need only a small selection of the services on offer.
As with SaaS solutions, it's not easy to differentiate your site from the competition. Hundreds of sites run on the Magento platform and all function in exactly the same way. It's possible to add plugins to the sites, but those plugins are available to all. If a competitor sees that it's working for you, it's easy enough for them to copy.
Bespoke software
A bespoke solution will be able to give an e-tailer exactly what they are looking for from their e-commerce platform. However, there is no way around the fact that bespoke solutions tend to cost more than off-the-shelf software, as there is a much higher requirement for customisation to set the package up.
A bespoke solution can be a much leaner solution, optimised for the requirements of your build and without the excess baggage that can be included with off-the-shelf platforms.
5. Secure an internet merchant account (IMA)
In order to take money online, you need to secure an internet ready bank account called an internet merchant account (IMA). High street banks can set these accounts up for you, although they have a number of requirements that you will need to meet to qualify for an account.
Internet merchant accounts differ from normal merchant accounts as you have no direct access to the funds collected until they are cleared by the bank. The amount of time it takes for the funds to clear will vary depending on the perceived risk associated with your business.
6. Choose a payment service provider (PSP)
Once you have an IMA for your business, you will need to decide on a payment service provider (PSP), otherwise known as a payment processor or payment gateway. Some banks will suggest a PSP when issuing the merchant account, but if possible it pays to shop around as the charge rates differ between them: it's nearly always possible to find a cheaper deal.
Most PSPs will allow you the choice of using their payment pages, or self-hosting the pages of your checkout. Self-hosting can give a more seamless checkout experience but can lead to increased risk for security and require different levels of compliance from the PCI.
7. Meet the appropriate level of PCI SSC compliance
The Payment Card Industry Security Standard Council (PCI SSC) is an international body set up to outline the security best practices for online card processing – specifically for any business that processes, stores or transmits credit card data.
As an online merchant, you will need to meet a level of compliance with the guidelines issued by the PCI. The exact level will depend on the nature of your business: smaller merchants are often able to complete a self-assessment survey to meet compliance.
There are a number of ongoing requirements for PCI compliance, such as running regular vulnerability assessments against your website. These scans can either require a qualified security assessor or an approved scanning vendor to periodically check your website for known vulnerabilities.
Meeting the standards for compliance helps to protect your business from being breached and keeps your customers' data safe.
8. Ongoing digital marketing
Once you're up and running and ready to take orders, you need to drive visitors to the website. With a bricks and mortar establishment, some visitors will be attracted simply by walking past the shop, but not so with online marketing.
Although a well optimised platform will get noticed by search engines, it is necessary to actively promote your website to draw in relevant traffic that's needed to drive orders. It's important to plan your digital marketing activity and set aside some budget to help promote your website for the longer term.
If you're looking for help and advice establishing, developing or promoting your e-commerce site, Fresh Egg has the skills and expertise to help make it a success. Contact us to find out more.
Want to know more about e-commerce? Check out the other blog posts in our e-commerce series: