Welcome back Hans! An interview with our returning Conversion Services Director
We caught up with our Hans Hoogenboom, who recently rejoined the business as Conversion Services Director after flying the nest 19 months ago. We talked to Hans about his career to date, what he learned while away, and his thoughts on CRO in the future...
I'm looking forward to working with the team to build on that, to drive engagement with our customers to unlock the potential in their businesses.

Hans Hoogenboom, Conversions Services Director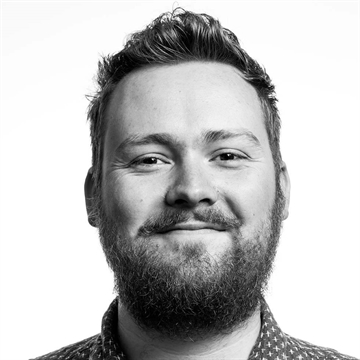 You flew the Fresh Egg nest for about 19 months but are now back. What did you miss?
The people. I've got to know everyone very well over my first four years at Fresh Egg, and I know how amazing, professional and great they are. The people you work with create the ability to do incredible and innovative things, and the people at Fresh Egg enable me to keep doing these things.
And what made you decide to return?
The CRO team has been going from strength to strength, which created an opportunity for me to come back and do what I love to do, but with the added benefit of adding all the new skills that I have learned over the last 19 months.
What do you think you have learnt since you have been away?
Since I have been away, I've developed my commercial acumen and analytical skillset had exposure to different ways of thinking and used some different tools. Developing CRO from scratch meant rethinking what CRO and UX are and how each component works together to form an unmissable link in the performance chain.
These new exposures have given me ideas for new approaches to testing, analysis, data, design and technology. Allowing for a better bridge between the metrics and the experience that improves the experience for a user, but also the success for a business.
How has conversion optimisation changed as a specialism during that time?
In the last year, there has been an even bigger shift towards the "Optimise everything" mindset, where CRO specialists are asked to look at a broader spectrum than just the online experience. For example, connecting and optimising the transition from offline to online, helping paid media teams optimise their performance, or even split testing SEO.
Conversion optimisation has left its silo, but at the same time very much developed its own skillset to really interrogate user behaviour and experience, analyse data, keep up to date with experimentation know-how and understand more about UX-research methodologies.
What was your career background?
I've been working in UX and CRO since university – so around nine years now. However, before that, I was a primary school teacher for two years.
How did you get into conversion optimisation?
I did a placement in Brighton while doing a university course around design and communication. I never was the best visual designer, but I always felt that the success of design projects was more than making something look pretty – making it an experience and proving it is better than what was there before.
The lack of metrics bothered me in design, and I found that CRO bridged the gap between the visual and the functional.
What do your parents think you do for a job?
They used to think I work "with the internet", now they know that I do something with design, but they're still not quite sure what I do.
What's your favourite optimisation tool or software?
An optimal analytics platform setup, such as Adobe Analytics or Google Analytics. Data forms such a critical part of experimentation that good data is better than a good testing platform.
What's your favourite cognitive bias?
The IKEA effect – People place a disproportionately high value on objects they have assembled themselves, regardless of the quality of the actual object.
How do you see conversion optimisation progressing in the future? What are you excited about?
There will be more and more tools that will promise automated optimisation. While in part do what it says on the tin, they cannot replace the human side to experimentation – at least not yet. The automated part may help with testing, but the research, ideation, iteration, and analysis are very human skills. This promise of automation might sway some companies but will probably quickly find that innovation and thinking outside of the box will be missing from their programme.
On the flipside, especially for companies that don't go down the full automation route, I expect optimisation teams to become bigger and diverse. Over time you will see fewer CRO specialist than you see now – with knowledge of all facets of CRO – and more a collection of specialists in their own field. From a UX specialist working with statisticians, front-end developers, analysts to project managers, all working as a big CRO focused team.
Describe working at Fresh Egg in one word?
Greatest Dutch football player of all time?
Favourite way to eat an egg?
In pancakes! (I don't like eggs that much)