We partner with clients to help them achieve their potential
We regularly work to upskill client teams - often working alongside them on site to help them take control of their optimisation strategy and test implementation. We've empowered some great brands over the past decade and have a great record of training internal teams to help them reach their potential in CRO.
Empowering Vodafone Australia
We worked with Vodafone Australia over a two-year transformation project to upskill their in-house teams to empower them and help them achieve the most from their day-to-day digital activity.
Fresh Egg carried out an extensive conversion optimisation discovery and subsequent ongoing experiments. This involved supporting us with testing as well as carrying out an on-site training programme. This has led to a big increase in the scope and scale of testing that Vodafone can now confidently run and has helped introduce a best-in-class testing culture across the business.

Rookaya Fernandez, digital operations manager at Vodafone Australia
Other clients we've empowered in CRO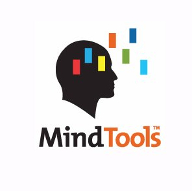 Empowering your team can help you:
We'll tailor our training programs to your needs to ensure your team receive relevant upskilling in practical areas of CRO practice, filling in knowledge or technical gaps.
By reducing reliance on agency costs and in-housing key areas of the CRO process.
CRO involves a range of disciplines and diverse skills. We can help your team develop their abilities through our bespoke training programmes.
Our strategists and consultants have worked across a range of sectors and clients and have the experience to support you on your journey.
Types of training support
We can embed a Fresh Egg consultant to work alongside your team and we offer bespoke training solutions.
Our training sessions can help your team add new skills and benefit from our trainer's expertise and experience. We tailor our programs to client needs to ensure relevant upskilling in practical areas of CRO as well as UX, analysis and insight techniques.