Contractors: The secret weapon for filling the digital skills gap
Recruitment Services | 3 MIN READ
Did you know unfilled vacancies cost UK businesses £18 billion a year?
Filling digital specialist roles is more challenging than ever because of the digital skills gap and economic uncertainty. We know this recruitment challenge first-hand, and you are certainly not alone.
Finding candidates with the right mix of technical knowledge and experience is challenging. To help support us and our clients in times of increased workload, we use contractors to help fill the gap. Read on and discover how we can support your recruiting struggles with our network of highly trusted contractors.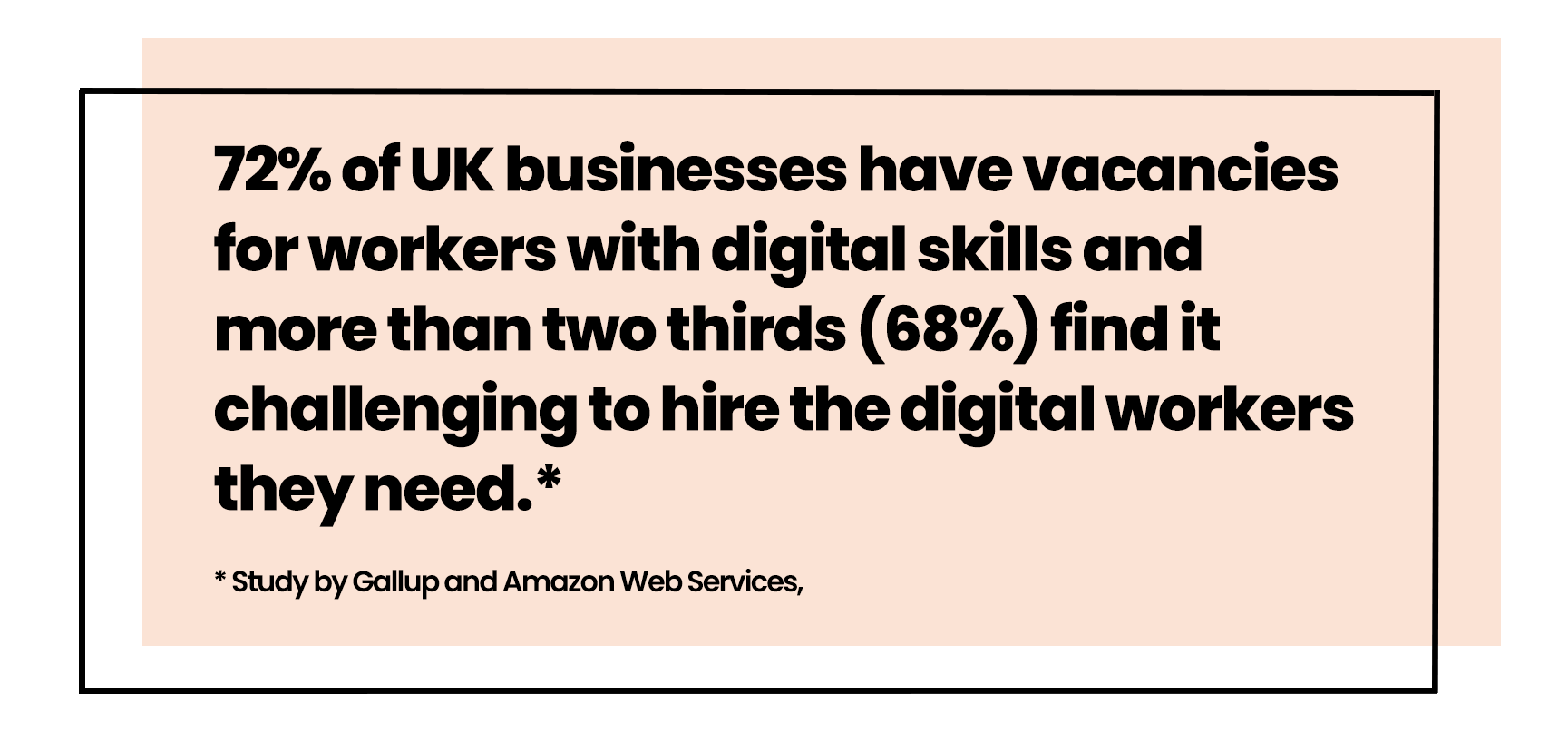 We know your challenges
As we know the struggles of dealing with tight project deadlines and finding the best talent, we are on hand to help you deal with your recruitment challenges. Here's how...
Strong Network: We have an established an extensive network of expert contractors
Proven Impact: We've experienced the positive difference extra support can make
Client Support: Opted to offer this valuable contractor resource to our clients
For All Levels: We cater to both those familiar with and new to using contractors
Our contractor network provides many practical benefits, including:
Time and Budget: Ensures projects are completed on time and within budget
Specialised Skills: Provides access to specialised expertise
Flexibility: Offers the ability to adapt based on your specific needs.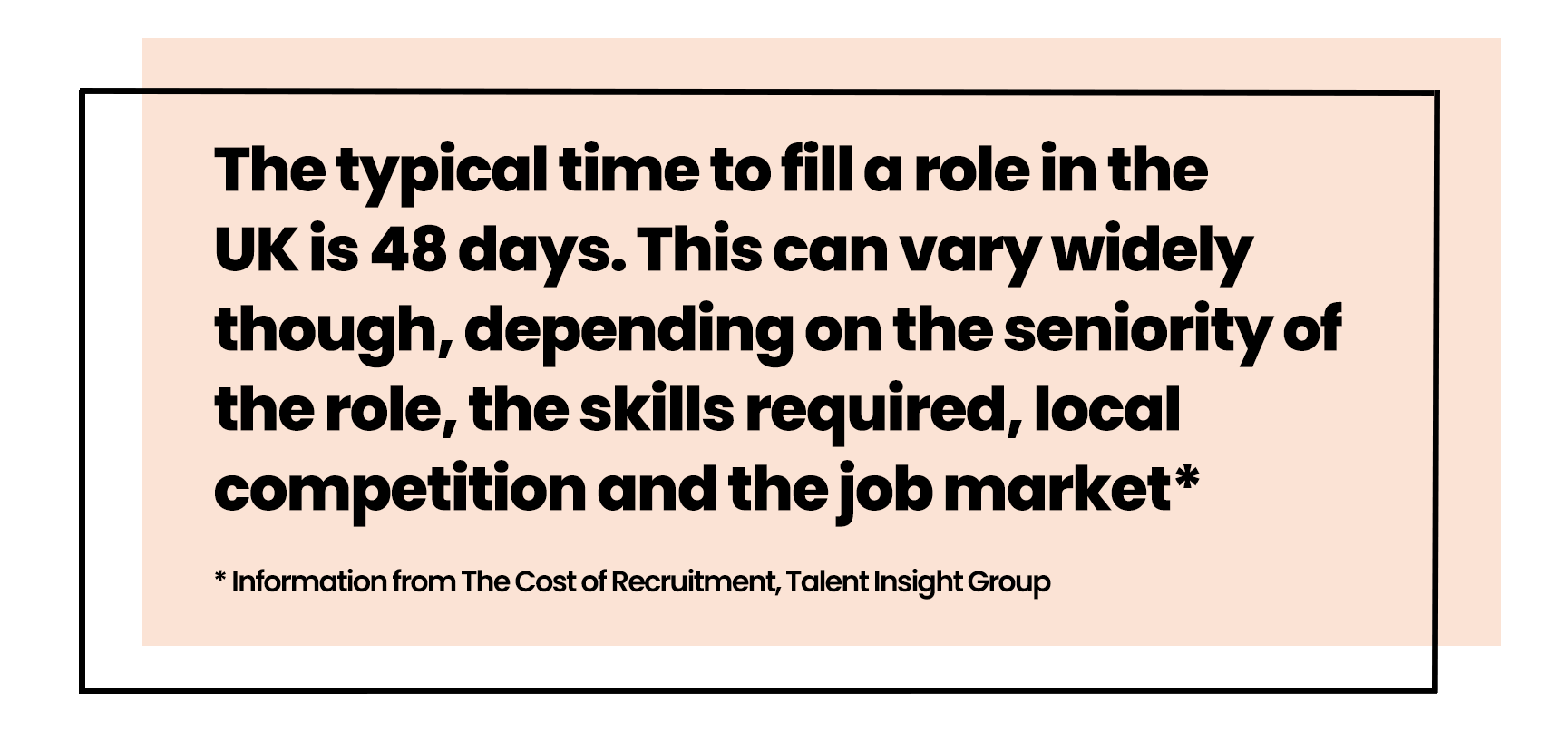 How can a contractor supercharge your team?
If you already parachute experts in, you know the benefits. If you have not considered this as an option, there are so many reasons why you should consider this path, including:
Talent galore: Our in-house recruitment team has built a fantastic talent network across the most popular digital disciplines (Front-end developers, SEOs, UX designers, Analysts, etc.). You'll tap into a broader talent pool than any typical recruitment agency
Skip the red tape: We do the heavy lifting, from finding the perfect match to handling all the admin fuss. Just sit back and relax
Expert vetting: Our industry experts double-check every contractor's technical prowess so you only get the best of the best
Specialised digital recruiters: Our team knows digital marketing like the back of their hand. Any questions? They're here to help
Pocket-friendly: Get the help you need without committing to a full-time salary and perks. It's total control and less cost for you
Multi-industry know-how: Our contractors are not just experts in digital marketing; they're walking encyclopedias of various industries
Quick off the mark: The average hiring process lasts 48 days. Our experts can jump in almost immediately
Adaptability: Need them for a week? A month? You tell us what you need
Team boosters: Struggling with the skills gap? Our contractors can be your in-house trainers
IR35? No worries: You're contracting with a company which removes the IR35 headache.
See how our PPC contractor maintained roadmap momentum
See how we helped pet insurer Agria maintain digital roadmap momentum by placing one of our vetted expert PPC contractors while searching and placing the perfect long-term candidate.
How we use our 'expert' contractors
At Fresh Egg, we utilise "contractors" in two principal ways:
To support our in-house teams: Our 'Expert' network helps cover annual leave or hectic periods
Client contractor placement: We place contractors to work directly with our clients to help them with specific projects or for a specified period, e.g., a gap in the recruitment process.
"I enjoy working with Digital Marketing contractors because they bring a wealth of knowledge and experience to the table. We support our clients' marketing needs thanks to the strong relationships we have built with our roster of vetted digital marketing experts."


Taz Olliver, Recruitment Services Manager.
Why choose and work with Fresh Egg Experts?
We call our contractors 'Fresh Egg Experts' because they've been through our rigorous vetting process, and many have directly contributed to our in-house projects. Trust us; they know how to deliver brilliant work.
We save you valuable time reviewing and shortlisting candidates - our experts are ready to go.
We're the missing piece in your recuitment jigsaw
The digital marketing landscape is like a jigsaw puzzle; finding top talent is challenging; hence, that giant £18billion hole Contractors can be your missing pieces - completing projects, elevating your team, and doing everything flexibly and affordably.
Use the form below to contact us, or call us on 01903 285900, we'll let you know how we can help.
Loading
Tell us about your recruitment challenges
We'll let you know how we can help