About us
At Fresh Egg, we promise to share the value of our experience. To keep pace with advances in digital customer experience, you need a partner who knows the landscape inside out. Someone who knows where they can deliver value and is honest enough to tell you where they can't.
We specialise in understanding where your customers are, what they're doing and why they're doing it. This means we can optimise your online marketing properties and work with you to enhance your customers' experience while delivering improved brand visibility in the right time, right place and in the right way.
We'll help in attracting new, relevant customers and delivering measurable and increased performance.
That's it, in an eggshell.
Our values
Helpful
If you're going to go the extra mile, you may as well make the journey easy. We're efficient, responsive and reliable. We help our clients by thinking about things they haven't thought about. Whenever they need us, we're there.
Pioneering
Having 18 years' experience doesn't mean we sit back and enjoy the view. Our people push the boundaries so we can always find new ways to engage customers and drive results.
Truthful
The truth only hurts if it's something nobody wants to hear. We don't spin yarns, we don't bend the truth and we don't string anyone along.
Tenacious
We delve, burrow, and probe until every ounce of insight has been extracted. Then we think, explore and innovate until we've found the best ways to use it.
Accreditations
Partnerships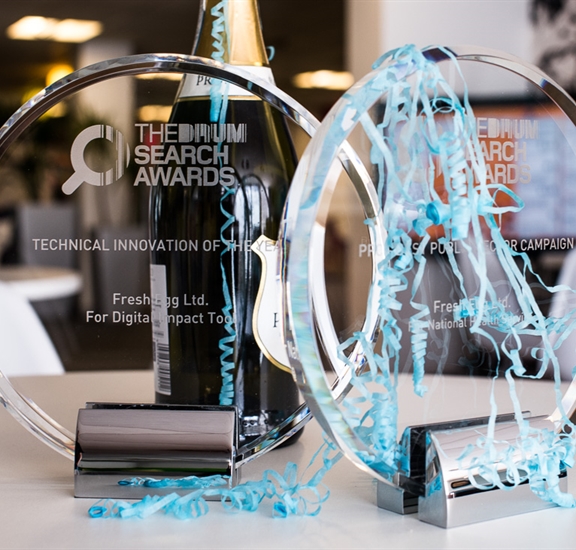 Fresh Egg wins TWICE at the 2018 Drum Search Awards!!!
We are thrilled to announce that Fresh Egg was awarded not once, but twice at the 2018 Drum search awards. Read our blog to find out more.