Personalisation is a big buzzword right now. It's what every business wants to, and should be doing. Lots of people in the industry are using the same analogy – it's like teenage sex. Everyone talks about it, but no one really knows how to do it.
At Fresh Egg, we've actually been doing it for a very long time, but I'll leave that analogy there for now.
Sensible, don't you think? 
OK so what is personalisation, and why should I care?
I found this definition of personalisation at Quora:
"Personalisation enables the dynamic insertion, customisation or segmentation of content in any form that is relevant to the individual user. This content is based on the user's implicit behaviour, preferences and/or explicitly given details."
I know – catchy, right?
But does exactly what it says on the tin. This definition may sound a bit complex, but that's because true marketing personalisation is just that.
It's all about the individual. And because there are many thousands, maybe tens-of-thousands of individuals visiting your website every week, the variations are infinite.
The good news is, we're here to help. So let's break it down, in reverse order.
User behaviour
This refers to the way that you (or your customer), as a user, browses websites, searches for and consumes content – this is your behaviour. What you click on, how you navigate pages, respond to calls-to-action, and return (or not) to the same sites.
Preferences and/or explicitly given details
This is the devices used, social logins, email addresses, DOB and any other personal data supplied whilst using the Internet – these are your preferences and personal data.
Dynamic content or segmentation
All of this information is captured via customer relationship management (CRM) tech, Google Analytics, social insights and third party apps. These are then used dynamically to show you, the individual user, a more relevant and personalised onsite experience – in real time, as you're browsing.
Think of Facebook, Netflix, Amazon. These platforms have transformed the user experience (UX), showing us more relevant content that we like.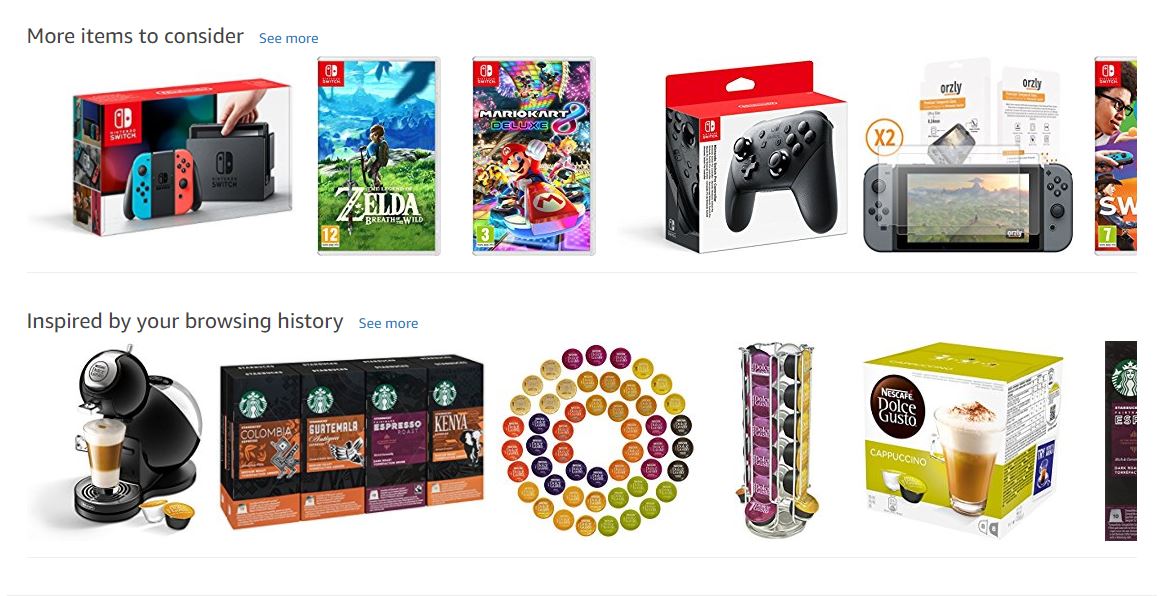 On Facebook we're shown suggested pages and ads based on our current preferences and browsing history.
Netflix will recommend similar shows to the ones we've watched, and Amazon have totally nailed personalisation in the ecommerce space. On a basic level, amazon shows you prices, products and recommendations based on location, browsing behaviour and previous purchases.
Taking this all one step further, if you buy a 24 pack of nappies, Amazon knows how often you purchase the same product so can calculate when you're about to run out. And prompt you to buy more at just the right time.
Spooky? No; just really, really smart.
How to apply personalisation to your business – harvesting data
As a business, the more personalised and relevant browsing experience you can give to your customers, the better.
You'll improve onsite engagement, increase return visits, and drive revenue, optimising the customer journey, the experience and, therefore, ease the path to conversion along the way.
It's about learning. About each individual – not just on your site but offsite too. And learning takes time.
No user will give you their life story on the first visit. You have to earn their trust, and chisel away. Starting small, and building up over time.
Woo them with convenience. Serenade them with relevancy.
Over time you'll gather the data you need and learn about their behaviours, preferences and identity to build up a fuller picture of each individual.
We call it the digital fingerprint.
There are various ways to capture data:
Cookies
At the entry level end of the personalisation spectrum is cookies. Cookies are small files saved on your customer's computer each time they visit your site, logging the time they spent, the pages visited, shopping cart contents and everything in between.
Social logins
Logging into a site with Facebook or Twitter makes it easier for customers – no need for them to fill out lengthy forms or create and then verify an account.

However, there's a big plus for you in return. You'll gather more accurate and richer data that Facebook, and other social platforms, have on their users. Accessing public profiles to harness verified email addresses, age, gender, relationship status and interests.

This also makes social easier, as you'll match custom audience uploads to ad networks on Facebook and Twitter, and be able to reach website visitors on these channels with more targeted, relevant messaging – linking your data to theirs.
Email login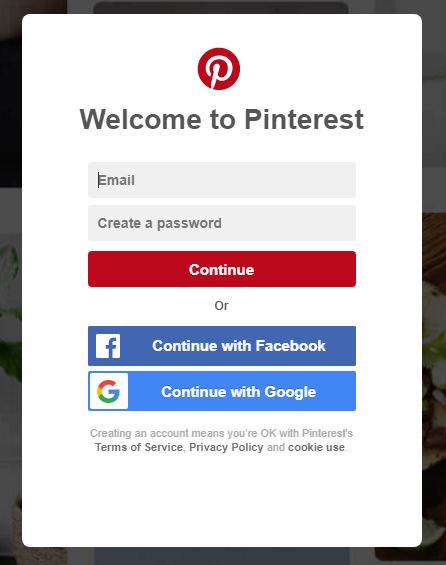 Giving users the choice to sign up with email as well as their social accounts means you can collect accurate data and build your database of active customers.
Correct tagging and analytics set up on your site
Accurate tagging on your site linking to your analytics programmes means you can track shopping behaviour, drilling down to average order value, lifetime order value, repeat purchases, etc.

You can also look at content groupings and categories for best engagement, track how often users visit your site, on which devices, how long they stay, where they navigate to, etc.
The opportunities are endless, and everything is then fed into your analytics software for reporting.
CRM and database
Your CRM will host a wealth of customer data from across your business, as well as your existing databases. Integrate this with your social, email and other communications platforms for increased performance and data connectivity.
3rd party tools
A multitude of tools are available to – big and small.
In terms of building up as much information on your users, BlueKai is a great option. BlueKai is a data marketplace that harvests user data from your own site, but also across the rest of the web by collecting PC & smartphone user data to. They promote that they have 700 million actionable profiles. This means you can build a full picture of each user's behaviour both on and offsite – a real USP in data gathering for personalisation, and a win for marketers.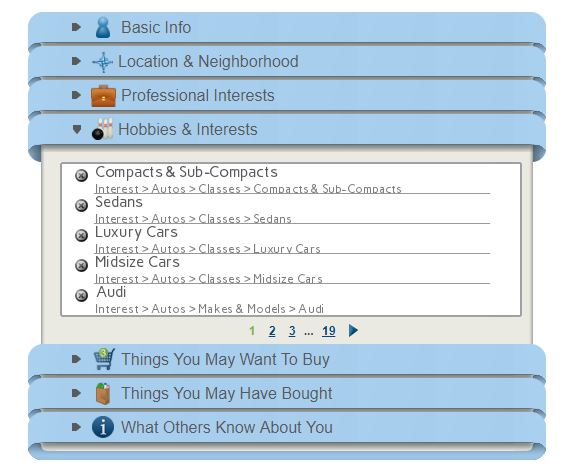 Once you've collected your data, you can start personalisation, and there are a host of tools for that too.
How to apply the data
One thing we all have too much of is data, and the challenge in personalisation is not how to capture it. The issue is knowing what to do with it, and how to use it to transform your website into a highly targeted, more relevant experience for each individual customer.
So, Keep It Simple, Stupid.
We don't normally go in for clichés, but in the case of personalisation, this rings pretty true. Start simple with your segmentation, and remember to align to your business KPIs for added ROI.
This could be product recommendations based on previous purchase behaviour, or specific products or services shown to relevant individuals based on their location or gender.
Tools such as Bunting keep track of what users are looking at, logging the prices and categories of these products and pages. Over time, it learns your preferences and shows you more of what you want, continually refining for optimal relevancy.
By starting with a larger, more generalised (and simpler) segment, you'll gather data as you progress, learning more about these individuals to enable the creation of smaller, more specific segments.
Smaller, more targeted segments could bring higher value, but you must first go on a journey of discovery to learn about your customers to get there.
How you start to understand the behaviour of that large initial segment is exactly why the integration of Google Analytics for personalisation is crucially important. More on this in my next blog post, 'Why Google Analytics is crucial for personalisation'.
FREE comparison guide to web personalisation tools
Download our comparison guide of the best web personalisation tools on the market to find the right one for your business.