Using nudge theory to achieve a competitive advantage with your UX
On Thursday 28 June I had the pleasure of speaking at the CharityComms conference in London. The event was titled 'Psychology of communications – tools from the Behavioural Sciences' and brought together communications professionals from across the Third Sector for a day of learning.
My last talk at a CharityComms event was back in February, where I shared details on how you can use a CX approach to develop a content strategy.
This time my talk was titled 'Using Nudge theory to achieve a competitive edge with your UX' and was focused around the topic of Nudge theory – an established concept from behavioural science, political theory and economics, which proposes positive reinforcement and indirect suggestions as ways to influence the behaviour and decision making of people.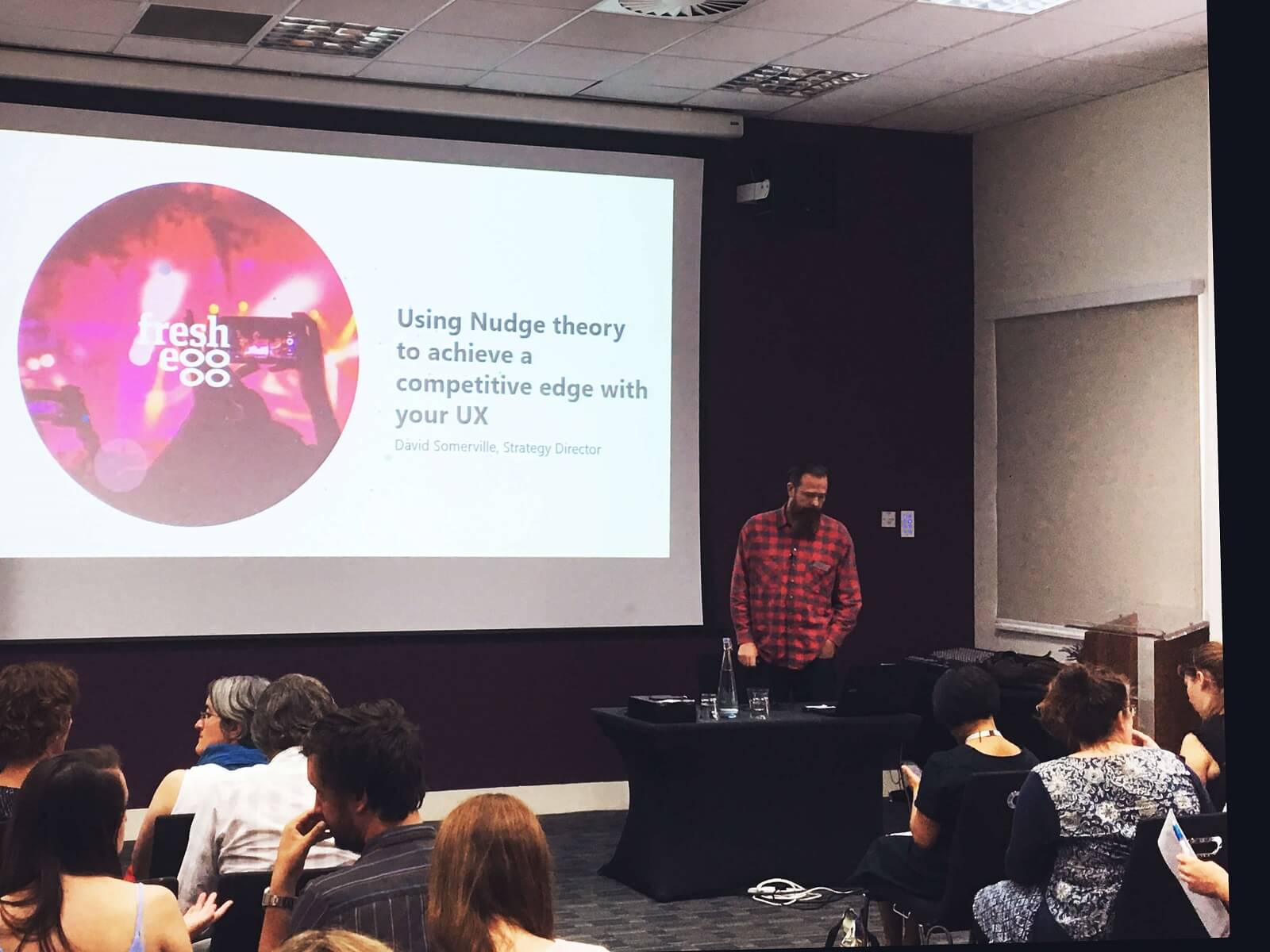 In practice, it's proven to be great for improving your UX of your website. By implementing the right 'nudges', based on your customers' needs and fears, you can make influential suggestions that can lead to better UX and therefore better results.
During my presentation I covered:
What is Nudge theory? A brief history
The three key stages of implementing Nudge theory into your UX:
Example of nudges from the charity and private sectors
Test results of nudges Fresh Egg have implemented for some clients
If you managed to catch my talk and wanted a refresher on some of the points, you can view it below. And if you missed it then here's your chance to find out a bit more about the importance of Nudge theory in relation to improving your customers' experiences:
During the talk I also referenced my whitepaper called 'Look EAST - Using a Behavioural Insights framework to improve Customer Experience'. You can download this now from our resources section.