Using Facebook for your business? It's time to rethink your strategy
Facebook recently announced that from next year users would see a lot fewer promotional posts in their news feeds.
The social media giant claims the move is as a result of an extensive survey of hundreds of thousands of people – the survey said "less promotional content".
So what does this mean for you as a page owner and what should you be planning for now?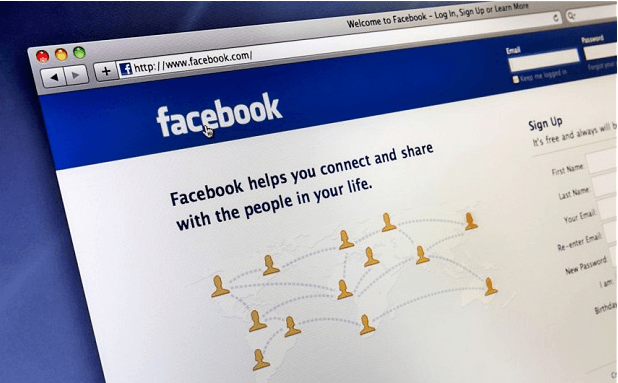 What is promotional?
A 'promotional post' is defined by Facebook as having the following traits:
Posts that solely push people to buy a product or install an app
Posts that push people to enter promotions and sweepstakes with no real context
Posts that reuse the exact same content from ads
Many brands will be using these sorts of messages, along with other information (photos/videos, etc.), and this does make sense. If you're a business and offer a product or service then you're naturally going to want to tell your customers about it. That's advertising!
Regarding the reduction in promotion, Facebook said:
"Beginning in January 2015, people will see less of this type of content in their News Feeds. As we've said before, News Feed is already a competitive place – as more people and Pages are posting content, competition to appear in News Feed has increased. All of this means that Pages that post promotional creative should expect their organic distribution to fall significantly over time."
Facebook followed this up by saying this would not increase the number of ads that users see in their News Feeds; however, they believe it will increase the quality and relevance of stories that pages post.
If you think that a large proportion of your current Facebook posts are 'salesy', then you will need to come up with a new strategy to use this channel as part of your marketing mix.
Organic reach in decline?
If you read marketing blogs or follow those sorts of accounts on Twitter, then you will have heard people claiming that "only a small percentage of your page fans will actually see any of your posts".
If you look at the data (and specifically your own Facebook page insights) then you may well find this is true.
I dived into the insights for four brands – one in insurance, two retailers and a travel brand – and found this most certainly to be the case. Pulling out the organic post reach data from the period 01/06/14 – 31/10/14 I calculated the average percentage of accounts reached for each page.
As you can see from the table below, the best performer is the retail brand that has an average reach of 8.96% and the worst case is the insurance brand with only 3.94%.

Now, these figures are top line and there may be several factors influencing why posts have their respective reach (for example, type of content posted); however, these figures should still put this announcement into context, especially for those page owners who think that EVERYONE who likes their page will see EVERYTHING they post.
Considering these figures again, some of you may feel that reaching eleven thousand or even one thousand people is great considering it's 'free' to use Facebook but, if you have spent time (and even money) in building up a community of tens of thousands of people then it may be galling to think only a handful of them will see what you're posting.
A related point is that this organic post reach is probably at least half of what it used to be a year ago – and it is certainly the case that many page owners have reported organic reach has fallen dramatically over the past year or so.
Unfortunately the data from Insights doesn't allow me to go back that far for those brands; however, over the period June to October the insurance brand has seen the average post reach drop – from an average of 5268 in June to only 2184 in October. The other three brands have all seen their organic reach plateau over that five-month period.
Facebook has given its take on the decrease of organic reach with this post by Brian Boland, who leads the Ad Product Marketing team. He reports that yes, there has been an organic decline, but this is due to the increase in content now competing for space in users' timelines.
One question to ask yourself – when was the last time you checked out your organic reach in Insights?
What should you do?
Despite these changes, Facebook does of course still offer an excellent platform to reach and engage with your potential customers. Over a billion people visited Facebook pages in October and 750 million of these visits were from mobile devices.
Regardless of whether you are predominately posting direct response messages or they are simply part of your content plan, here are some key things you can do to maximise the time you (or your team) spend on your Facebook activity:
Make your posts relevant and engaging – creating posts that are engaging for your followers will ultimately help increase the number of people who see them. Facebook has stated that if users interact with your content then there is a greater chance of them seeing your posts within their newsfeeds
Encourage your fans to visit you more regularly – linked to the above, you can get Facebook's algorithm to benefit you by encouraging fans to visit your page more often. Do you send a newsletter or tweet? Why not use these channels to remind people about all the great stuff you have on your page
Build your page likes the right way – when businesses first started to use pages there was only one metric people cared about:page likes. As a result people spent hours (and often money) trying to gain as many likes as possible, even if these people were never going to engage with the brand or even ever visit the page again. It's really crucial therefore that you continue to build your page likes, but do so in a sensible and strategic way. This starts off with your current customers – again you can use email, Twitter or other contact channels to encourage them to 'like' your Facebook page
Bolster your organic activity with paid activity – many of you will already be using Facebook ads (Promoted Posts, Sponsored Stories or News Feed Ads) to promote your content and page; however, if you're not, then now is the time to reconsider allocating budget towards this activity. As with all paid activity and other biddable media, you can allocate small budgets and keep tight control by keeping a close eye on your analytics. And if you do want to run 'direct response' content on Facebook then this is the legitimate way to do it
Adapt to Facebook's changes – Facebook makes a number of changes to the platform each year and it pays to keep on top of them. Keep an eye on Facebook for Business, plus other marketing blogs and see how these changes might affect your strategy. Recent changes in 2014 that businesses need to be aware of include: Facebook Video (huge growth – more people view Facebook videos via desktop than on YouTube); images and mobile devices (using image posts will take advantage of the growth in mobile use); and Dark Posts (using different paid posts targeted to different audiences, helping with better conversion)
Measure and test everything – this is a key thing you should be doing for your all of your digital marketing activity, so make sure you're doing it for Facebook, too. Block out time each week/month to check your page insights – what are they telling you about the content you're posting? Also ensure you know what the end result of this activity is doing on your website – check your analytics and tag all of your inbound links posted on Facebook. Don't forget to consider attribution when you're looking at your conversions. Many people still look at 'last click', rather than how the visitor interacted with your site from each traffic source. By attributing each channel correctly then you will be able to measure the effect Facebook (or another channel) has had on the end conversion (even if it wasn't the last click traffic source)
In summary, it's important to put these recent Facebook changes in context – to see how these changes affect your current work and make a new plan of attack for your marketing activity. Make it a New Year's resolution to take on these suggested tactics and, as a result, you can start to make Facebook work even better for your brand in 2015.

To find out how Fresh Egg can help with your Facebook strategy or run your paid Facebook advertising activity then send us a message or call us on 0843 634 1082