We're really excited to be able to announce the launch of a brand new website for Lauren Jones. Lauren is a local athlete who is looking to win top honours in wheelchair tennis including the Paralympics and grand slams.
Lauren Jones - an elite wheelchair athlete
If you have not heard of Lauren before, her journey began 11 years ago, when at the age of 13 she became paralysed after falling from a tree. Lauren has now gone to be one of the UK's top women's wheelchair tennis players and is looking to challenge at the highest level.
Working with Lauren, we have created a website that allows her a home to share her very latest news, results, current tennis rankings and news updates with her ever-growing fan-base. One key aspect of the website is that it allows Lauren to showcase the work she does in the community in partnership with her sponsors.
I am not what happened to me, I am what I choose to become.

Lauren Jones
The website will become an important medium to showcase Lauren's positive mentality and as a vehicle to share her story and help inspire others. This new platform will help Lauren attract crucial sponsorship to aid in her quest to compete for top honours in the Paralympics and tennis grand slams.
A new website using a new breed of domain
Through our friends at .online domains, we were able to make use of the exciting .online domain extension. With good .co.uk and .com domain names now at a premium, we took the opportunity to use the .online domain extension to enable us to get and use the highly relevant web address of laurenjones.online.
Built using WordPress, the first phase of the website incorporates the key elements that are important to Lauren as she communicates career progress to her audiences, including:
A strong tie-in with Lauren's Instagram and Twitter social channels
The ability to update UK and world tennis rankings
The ability to share latest news and press coverage including activity in tournaments, work in the community and sponsor events
An opportunity to bring fans to a single location for everything happening
A platform to tell Lauren's story and have a single source of her tennis career to date
An area to showcase Lauren's public and motivational speaking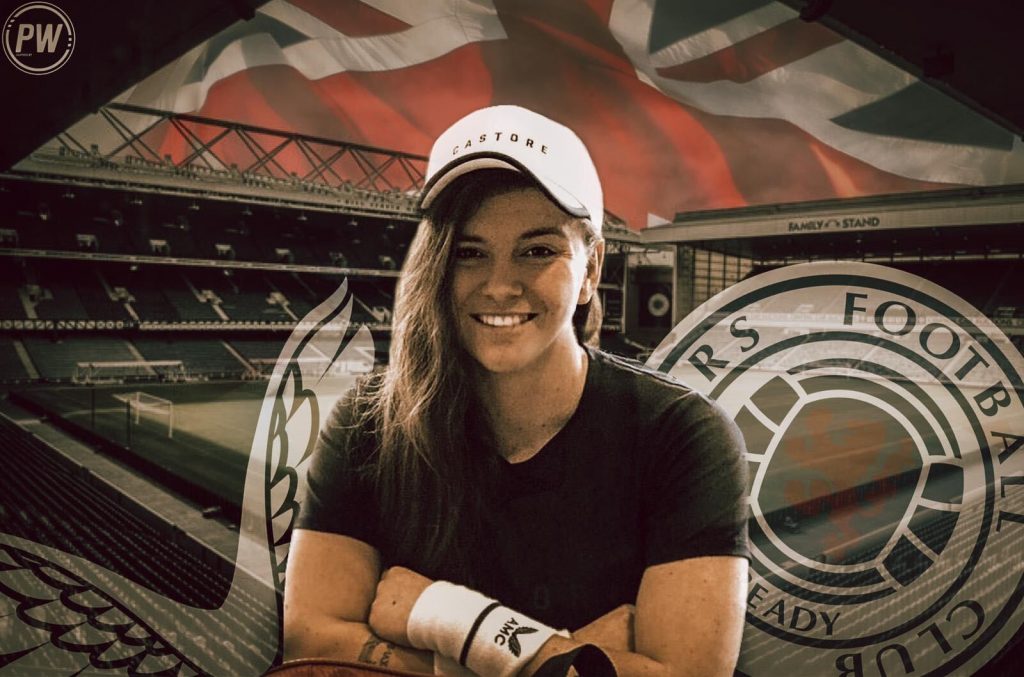 Lauren Jones and Fresh Egg - a perfect match!
For us, this was a great project to undertake. Lauren is a fantastic inspiration, and being a local girl, we wanted to get involved. There is also the connection with Fresh Egg co-founder Lee Colbran who like Lauren is spinally injured, and bizarrely, they share the same birthday. For us, working with Lauren gives us an excellent opportunity to support our local community and give her a platform to communicate with both fans and sponsors.
You can check out Lauren's new website at LaurenJones.online
To be paralysed at any age is tough, to be paralysed at 13 is tough. Lauren is an excellent example of using adversity to drive forward following a life-changing event. I'm hoping we will get to see Lauren competing for top honours and that one day I get a photo with an inspirational gold-medal winning Paralympian at the Fresh Egg offices.

Lee Colbran, Fresh Egg Co-founder